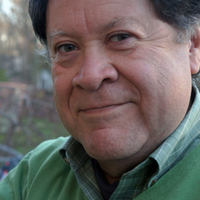 National Peace Corps Association (NPCA) is pleased to announce that the winner of the 2019 Harris Wofford Global Citizen Award is Luis Argueta of Guatemala. The Harris Wofford Global Citizen Award honors an outstanding global leader who grew up in a country where Peace Corps Volunteers served, whose life was influenced by Peace Corps, and whose career contributed significantly to their nation and the world in ways that reflect shared values in human dignity and economic, social, and political development. It is the highest honor bestowed upon a global leader by NPCA.
Born in Guatemala City, Argueta received a scholarship to study Industrial Engineering at the University of Michigan. While preparing for his arrival to the United States, Argueta met with Peace Corps Volunteer Kenneth Lehman (RPCV Guatemala 1966-68), who was assigned to tutor him in English in advance of his studies. This assignment sparked the beginning of a friendship that now spans several decades, as Argueta continued to pursue graduate work in Comparative Literature and Film and a career in filmmaking. Lehman, in nominating Argueta for this award, noted that Argueta "has demonstrated that filmmakers from the developing world can produce world class stories illuminating important issues… [H]is involvement in the entire issue of Latino immigration has humanitarian dimensions, and civic meaning."
Much of Argueta's work was inspired by the relationships he built with Lehman and the Peace Corps. The hopeful optimism and emphasis on mutual understanding that Lehman portrayed inspired Argueta, and became a driving force behind his passion to provide the global community with a better understanding of people in the margins. Lehman's example of civic engagement, his dedication to the common good, and his commitment to his family instilled Argueta with the eagerness to share stories through film, and "thus contribute to understanding and peace among all people."
Today, Argueta is a distinguished film director and producer. He has directed a number of documentaries, short and feature films that have established him as one of Guatemala's most famous filmmakers. His work has received praise and recognition on an international stage, and has been screened at numerous international film festivals. His coming-of-age film The Silence of Neto ​was Guatemala's first Oscar submission. He is also the first and only filmmaker to be awarded the Orden del Quetzal in the degree of Grand Officer, Guatemala's highest honor, and is considered one of Guatemala's national living icons.
His most recent work consists of a series of films dealing with the issues of Latinx immigration into the United States: abUSed: The Postville Raid, ABRAZOS, and The U-Turn. Sister Mary McCauley, a friend of Argueta, expresses that through these films, Argueta "brings to light the injustices they all have experienced, as well as the longing they hold in their hearts for a more loving, peaceful, generous, welcoming world. Luis' work, his very person, witnesses to a cry for justice, a cry not only for the people of Guatemala but for so many other suffering people throughout our world."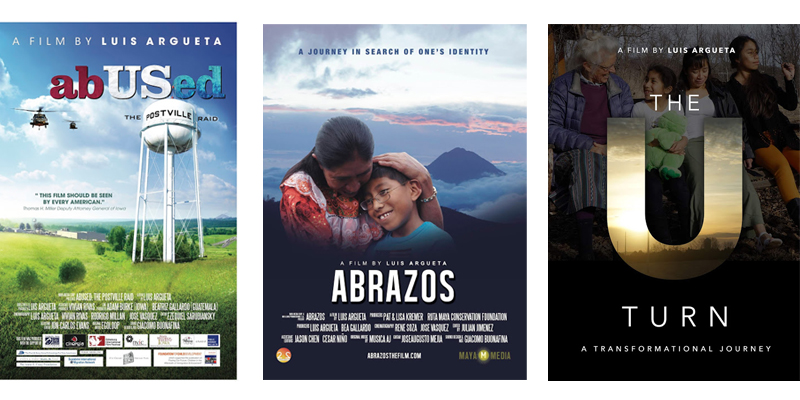 NPCA will present Argueta with the 2019 Harris Wofford Global Citizen Award on Saturday, June 22 at Peace Corps Connect 2019 in Austin, TX. Register now and join us!
---
Nominations for the Harris Wofford Global Citizen Award are accepted year-round. To nominate an individual, please download the Wofford Award nomination packet, and submit all nomination materials to woffordaward@peacecorpsconnect.org. To better understand the selection process and eligibility for the award, please download the frequently asked questions.
Photo credit © Bea Gallardo
---