Event Details
Join us this summer at the intersection of creativity and impact. During Peace Corps Connect 2019: Innovation for Good, meet the Peace Corps community from across the country, mix with local changemakers, and learn strategies and best practices to create more sustainable communities. These two and a half days will be full of keynote speakers, expert panels, interactive sessions, and a whole lot of fun.

Peace Corps Connect 2019 is hosted by NPCA and the Heart of Texas Peace Corps Association (HoTPCA), Austin's local RPCV association. Located in Texas's capital city of Austin, HoTPCA keeps the Third Goal alive through chapter meetups, community service, and a lot discussions around the dinner table.
Austin has been named a Top 10 city for technology, social entrepreneurship, education, creativity, startup density, talent, and innovation. We're looking forward to welcoming you!
As of April 5, 2019 - Times subject to change
Thursday, June 20, 2019
Location: Austin Central Library
710 West Cesar Chavez Street
Austin, TX 78701
3:00 pm: Registration Opens
6:00 pm - 10:00 pm: Welcome Reception and Conference Kick-off
Friday, June 21, 2019
Location: University of Texas, Etter-Harbin Alumni Center
2110 San Jacinto Boulevard
Austin, TX 78712
9:00 am - 10:30 am: Opening Conference Plenary - Welcome Conversation with Peace Corps Director Jody Olsen; presentation of Debra Harding & Loret Miller Ruppe Awards
10:30 am - 10:45 am: Coffee and Networking
10:50 am - 11:40 am: Community Content Sessions and Workshops
11:45 am - 1:15 pm: Lunch (provided)
1:15 pm - 2:45 pm: Pitch Competition
3:00 pm - 6:30 pm: NPCA Affiliate Group Network Annual Meeting and Exhibitor Booths Open
4:00 pm - 6:30 pm: Exhibitor Showcase
7:00 pm - 9:00 pm: Regions of Service Dinners Around Austin
Please join this year's host affiliate group, the Heart of Texas Peace Corps Association, for some delicious international dinners around town! Dinners will be held in restaurants or catered to homes near the Alumni Center, and will be themed by Peace Corps service regions. Regional dinner tickets can be purchased at the same time as your conference registration, and will include the following choices:
North Africa
Sub-Saharan Africa
South America
Central America & the Caribbean
Eastern Europe & Central Asia
East Asia & the Pacific Islands
Tex-Mex/BBQ (Why not? You're in Texas, after all!)
Pick your favorite cuisine and get ready for a delicious meal and lots of shared memories! All proceeds from the regional dinners will benefit the operations and grants program of the Heart of Texas Peace Corps Association.
Saturday, June 22, 2018
Location: University of Texas, Etter-Harbin Alumni Center
2110 San Jacinto Boulevard
Austin, TX 78712
9:00 am - 4:00 pm: Exhibitor Showcase (Open)
9:30 am - 10:30 am: General Membership Annual Meeting
10:40 am - 12:30 pm: Community Content Sessions and Workshops
12:30 pm - 1:45 pm: Lunch (provided) and Exhibitor Showcase
1:45 pm - 2:45 pm: Community Content Sessions and Workshops
3:00 pm - 5:00 pm: Closing Plenary and Awards Ceremony (Sargent Shriver Award for Distinguished Humanitarian Service and Harris Wofford Global Citizen Award)
5:00 pm - 7:00 pm: Harris Wofford Award Reception
Sunday, June 23, 2018
Community Service Activities will be held on Sunday morning after the close of the conference. These opportunities are free and a great way to give back to the PCC 2019 host city.
We are looking for dynamic presentations to share new ideas about innovation that spark social change. Austin is a major innovation hub and our conference will reflect how leveraging innovative thinking and technology can improve communities. The conference will also focus on how the Peace Corps community can be better connected to work together toward common goals. All ideas will be considered so please do not hesitate to submit an application!
Potential presentations can include:
Individuals working in the field of technology or using technology to improve communities locally and abroad. Topics can intersect with the areas of education, business, health, and politics

Members of an affiliate group engaged in innovative activities in their communities

Anyone with ideas on how the RPCV community can improve connectivity as groups or individuals

Anyone partnering with host country nationals from their Peace Corps country on a great project that utilizes technology
The submission deadline is March 17, 2019. Proposals submitted after to be considered on a rolling basis.
Session length is expected to be about 50 minutes (other sessions will run concurrently). Additional time can be requested.
Paper applications will not be accepted.
Session Topics
Peace Corps Connect sessions aim to share ideas, best practices, and solutions to global challenges. Proposals should consider the Peace Corps community's agenda for the future. Sessions will be forward-looking and inspire conversations on how Peace Corps and our communities can continue to be influential in these areas and increase our global impact.
Competitive proposals will focus on NPCA's three key pillars and this year's conference theme:
Impact: Proposals will feature service-oriented activities that show the RPCV community is creating a positive impact, both globally and at home, as well as spurring innovation in global development and social entrepreneurship within the broader RPCV community.

Community: Proposals will seek to increase the RPCV community's connectivity and/or foster the continued growth of NPCA affiliate groups and their broader networks. This also may include special interest or cause-related activities.

Advocacy: Proposals will showcase how our community can raise its voice as citizens in support of a bigger, better Peace Corps; rally for needed legislative changes; and encourage debate about policy issues that affect our current and returned volunteers.

"Innovation for Good" conference theme: Proposals should showcase innovative strategies and tools which create solutions to global and local challenges, or which promote social good. Topics involving technology and digital innovation are encouraged, but not required.
Know Before You Submit
All proposals must be submitted through the online application system. Paper applications will not be considered.

NPCA reserves the right to request that applicants with similar topics combine efforts to produce a more dynamic session.

NPCA also reserves the right to modify content within a session as deemed necessary by the review committee.

NPCA does not cover hotel or travel expenses for speakers or session organizers and does not provide a stipend of any kind.
Elements of a Successful Session
Selected sessions will engage the audience and provide participants with a substantial learning experience.
Engagement: Sessions will provoke thoughtful and interactive discussion and activities about the direction of the Peace Corps community in the future. They might highlight new developments, technology, or innovations. Strong proposals will explore existing and/or potential relationships between the Peace Corps, the community, and like-minded organizations (i.e. think tanks, USAID, the United Nations, businesses, universities, AmeriCorps, Rotary, etc.). Proposals that promote only a specific organization, program, or product will not be accepted.
Format: Sessions can take a variety of forms, including thought-provoking activities, interactive games or spirited competitions, a single speaker, a panel, a debate, etc. Creative and interactive session formats are highly encouraged.
Speakers: Speakers should represent a variety of perspectives and backgrounds. For panel-style sessions, we recommend no more than 3 speakers, including the moderator. Sessions will be small workshops and will not be integrated into the Conference Plenary or Keynote speaker schedules.
​​
Responsibilities of Session Organizers
​If selected, you are responsible for organizing and executing the session in its entirety. This includes determining the content, selecting and confirming speakers, and developing all materials, including PowerPoints, videos, handouts, and other items.

You must ensure that all speakers are registered through the NPCA registration website.

Visual presentations and handouts for accepted sessions must be submitted to NPCA for pre-approval no later than May 20, 2019. Session organizers are responsible for printing and providing any handouts they wish to bring. If materials are not approved in advance, they cannot be used during the session.

Presenter should come prepared to give their presentations without the assistance of a projector or other A/V support. Requests for A/V will be honored on a first-come-first-serve bases and provided based on equipment availability. After selection, organizers can request A/V equipment, but there is no guarantee that all requests can be granted.

Organizers must submit a brief description of the session for inclusion in the conference program.

After the conference, organizer must submit a 500-word (maximum) article discussing the content and outcome of the session for the NPCA blog.
​Session Review Criteria
Priority consideration will be given to proposal submitted by March 4, 2019. Sessions are selected based on the following criteria:
The session is relevant to one of the core pillars or the theme of the conference (listed above) and will be of interest to a broad audience.

The session is forward-looking and addresses the potential for the Peace Corps community to have (or continue to have) impact.

The format and topic of the session are interesting and engaging. Preference will be given to sessions that present opportunities for attendees to engage with the material.

The session is inclusive. It offers a diverse perspective and/or engages multiple demographics or organizations.
*REMINDER: Sessions that solely promote a specific organization, program, or product will not be considered.
Questions? E-mail us at apply@peacecorpsconnect.org
Timeline and Major Deadlines
March 17, 2019 - Proposal Deadline
All session proposals submitted by this date will be given first consideration based on the availability of venue capacity and how much time is available in the conference program for conducting proposed sessions. Applications received after this date will be considered on a rolling basis.

March 20, 2019 - Session Selections Announced
Session organizers of selected proposals will be contacted with news of their acceptance.

April 20, 2019 - Final Session Content Due
Sessions organizers will submit a detailed overview of the content to be discussed, an outline of their session's activities, and logistical support requests. The overview should also include, if applicable, a list of confirmed speakers.

April 20, 2019 - Conference Program Information Due
Session organizers must submit the final title of the session and a brief description to be printed in the conference program. No changes are accepted after this date. Organizers will also provide the names, brief biographies, and photos of any confirmed speakers.

April 20, 2019 - A/V Request Form Due
Organizers can request microphones, projector, screen, etc., but there is no guarantee that all requests can be accommodated.

May 20, 2019 - Presentations and Handout Materials Due
Visual presentation (PowerPoint, video, etc) and any handouts must be submitted for pre-approval.

June 20-22, 2019 - Peace Corps Connect Conference
Even if the organizer is not participating as a speaker, the organizer must still be present to help direct their speakers to the appropriate location and facilitate the session.

July 1, 2019 - Blog Post Submission Due
Session organizers submit a 500-word article about the session's content and outcome for publication on the NPCA blog.
Following the conference theme "Innovation for Good", this entrepreneurship pitch competition will celebrate amazing ideas that could change the world through social innovation. Two awards will be given: one by a panel of judges and one through an audience choice award. Winners will win no less than $2,500 per award (sponsors being added through May 2019).
We look forward to coming together, celebrating, and helping to strengthen ideas with connections to Returned Peace Corps Volunteers and the greater Peace Corps Community.

The deadline for applications is May 15th.

This year, NPCA and HoTPCA are committed to providing the lowest possible cost for conference registration by offering deeply discounted Early Bird pricing available until these tickets sell out or the close of Early Bird sales on March 17th, whichever comes first.
Register today!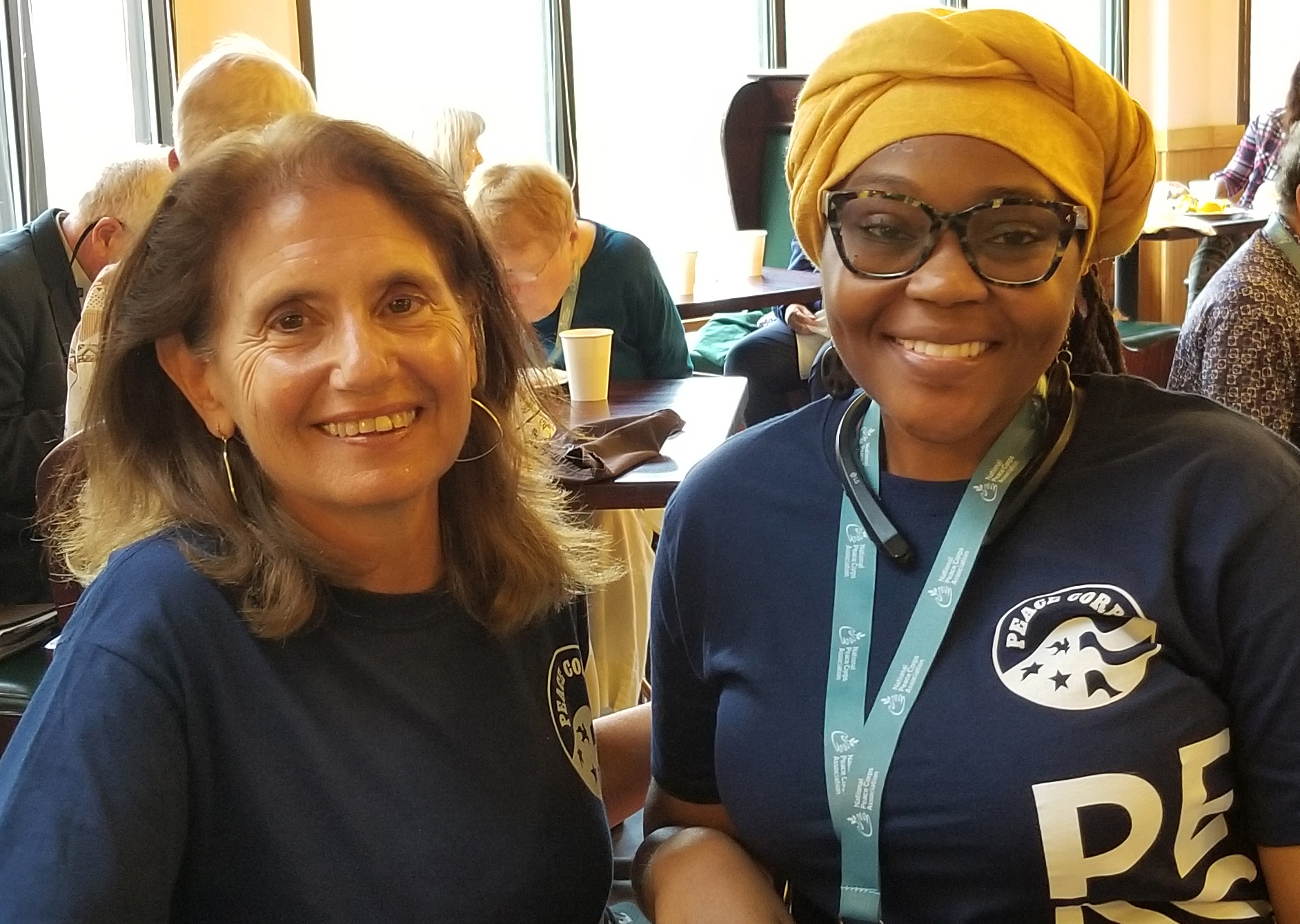 Opening Reception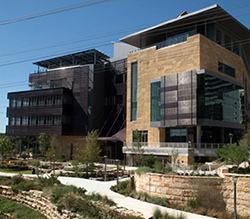 Thursday, June 20th
Austin Central Library
710 West Cesar Chavez Street
Austin, TX 78701
One of TIME Magazine's 2018 World's Greatest Places
Opened in 2017, the library houses half a million books, an art gallery, a rooftop butterfly garden, and a technology petting zoo that allows visitors to test out devices, such as a 3D printer, Google Home, Phillips Hue smart lights, Playstation virtual reality headset, and more.
Program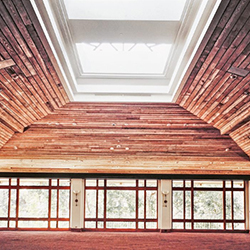 Friday and Saturday, June 21-22
Austin Etter Harbin Alumni Center
2110 San Jacinto Boulevard
Austin, TX 78712
Located in downtown Austin, the Main Lounge & Concourse is an excellent blend of southern charm and Longhorn pride.

Please remember, your ticket for the conference does not include lodging or travel arrangements.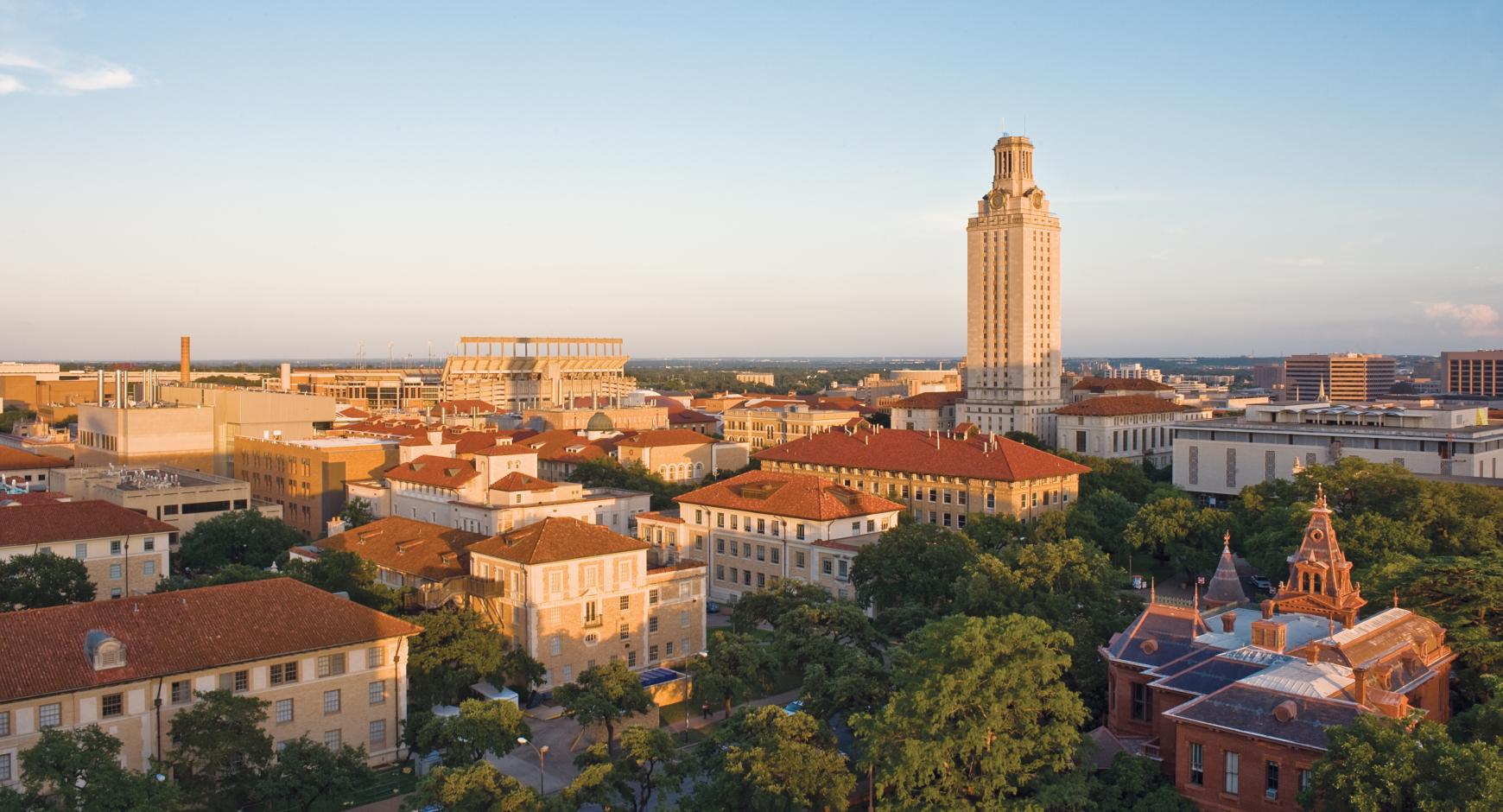 The University of Texas (UT) at Austin has made their dormitories available at a discounted rate for the 2019 Peace Corps Connect Conference! The conference venue, the Etter-Harbin Alumni Center at UT, is a short walk from the dormitories and there are ample dining options available in the dorms as well.
Dorms can be booked either as a single or a double for June 20-23 at a three night rate of $72 per bed or $144 for a private room. Additional nights can be booked for the 19th or 24th for an additional per day charge. Please note that bed linens are included with the dorms, but guests must bring their own towels and toiletries, as the dorms do not provide these.
Everyone staying in the dorm must have their own reservation and at minimum one bed per person (i.e. couples traveling together can room together but each must submit a unique form).
If you have a roommate you'd like to stay with, be sure to list them in the roommate preference block.
If selecting a double room with no roommate preference, roommates will be assigned by gender. If you prefer to room with someone from your country of service, please list the country in the ADA Accommodations section.
Be sure to bring your own towel and toiletries. These items will not be provided by the dorm.
Please note that in/out dates can NOT be changed after payment has been submitted, so make sure you book accordingly.
If you need to cancel your reservation, you will be charged a $50 cancellation fee.
No guests are allowed in dorm rooms after midnight.
Registration for dorms closes May 30.
Hotels & Hostels
Hotels within walking distance of the UT Austin's Etter-Harbin Alumni Center:
Affordable hotels within 3-5 miles of the Etter-Harbin Alumni Center are available for those seeking hotels on a smaller budget ($-$$) and who are comfortable staying further from the event center. There are many reasonably priced hotels several miles north of the Alumni Center:
Important Note: All arrangements for travel, lodging, and other special accommodations are the sole responsibility of attendees. NPCA and its affiliates are not liable for providing any financial compensation for losses incurred related to attending this conference.

Peace Corps Connect is your primary venue to get in front of the Peace Corps community. This year will have many new features designed to drive traffic to your booths - including prizes for attendees who are the best explorers at our exhibit hall, awards for most innovative exhibitors (by crowd vote), and much more!
Interested in becoming an official Peace Corps Connect Sponsor to receive additional benefits and have your organization featured in conference promotions across NPCA's media platforms and beyond? View our 2019 Sponsorship Packet here.
Exhibitor Registration Details
SCHEDULE FOR EXHIBITING HOURS (times subject to change):
Friday, June 21st
9:30 AM: Morning set-up and exhibitor registration
4:00 PM - 6:30 PM: Featured Exhibitor Showcase hours (highest expected volume of visitors to exhibits)
6:30 PM: Evening breakdown
Saturday, June 22nd
8:30 AM: Morning set-up
12:30 pm - 1:45 pm: Lunch (provided) and Exhibitor Showcase hours (highest expected volume of visitors to exhibits)
1:45 PM: Final Breakdown
SCHEDULE NOTES:
Exhibitors are being offered the opportunity to host the booths between these scheduled exhibit hours while other conference proceedings are taking place to allow you to maximize your audience throughout the conference. Attendees will be encouraged to reach out to exhibitors prior to the event in Austin if they would like to schedule one-on-one meetings with exhibitors during the conference. Special announcements and reminders for exhibitor hours will be made throughout the conference and during main plenary sessions.
REGISTRATION REQUIREMENTS
Registration is NOT included with the purchase of an exhibit booth. At least one paid conference registration is required with each exhibit booth and all representatives are required to purchase some form of registration to attend any conference proceedings outside of the exhibit hall (including meals and receptions). Affiliate Pro Plan registration are considered paid. If you are not sure who will be attending as your representative at this time and would like to reserve your exhibit booth now, take the following steps: 1) Proceed with completing this form. 2) In the first question type "registering soon".
(NOTE: Without a paid registration, NPCA will hold your exhibit booth for up to 15 days after purchase due to the high demand for booths. If this form is not completed and/or no representative has purchased a ticket after that time, NPCA may select to refund your purchase without notice. Please immediately email apply@peacecorpsconnect.org after completing this form if you require a time extension to register a paid representative. Exhibitors who do not have a paid and registered representative upon arrival in Austin may not be provided an exhibit table and no refunds will be issued. Volunteers enlisted to assist with exhibits who are not otherwise paid and registered for the conference will need to do so prior entering, no exceptions can be made due to venue capacity.)
PROMOTIONAL MATERIALS
Exhibitor information will be added to conference marketing and promotional activities on a rolling basis after March 31st. Submit all materials by uploading your files at the end of this form. If you cannot provide your materials at this time, continue with completing this form. Once finished, please email your materials to apply@peacecorpsconnect.org.
(No partial ticket pricing is available for those to choose not to exhibit during these hours. NPCA is not responsible for any lost or stolen items. NPCA will not be able to monitor exhibit booths on behalf of exhibitors at any point.)
Need more information or have a special request?
For exhibitor related questions, please email appy@peacecorpsconnect.org.
For questions relating to official conference sponsor exhibiting and benefits, please email development@peacecorpsconnect.org.
By sponsoring Peace Corps Connect 2019, you will be able to reach the Peace Corps Community from across the country and beyond. For two and a half days, keynote speakers, expert panels, interactive sessions, and attendees will mix with local changemakers and learn about creating a sustainable impact on our community.
Gold Sponsors
---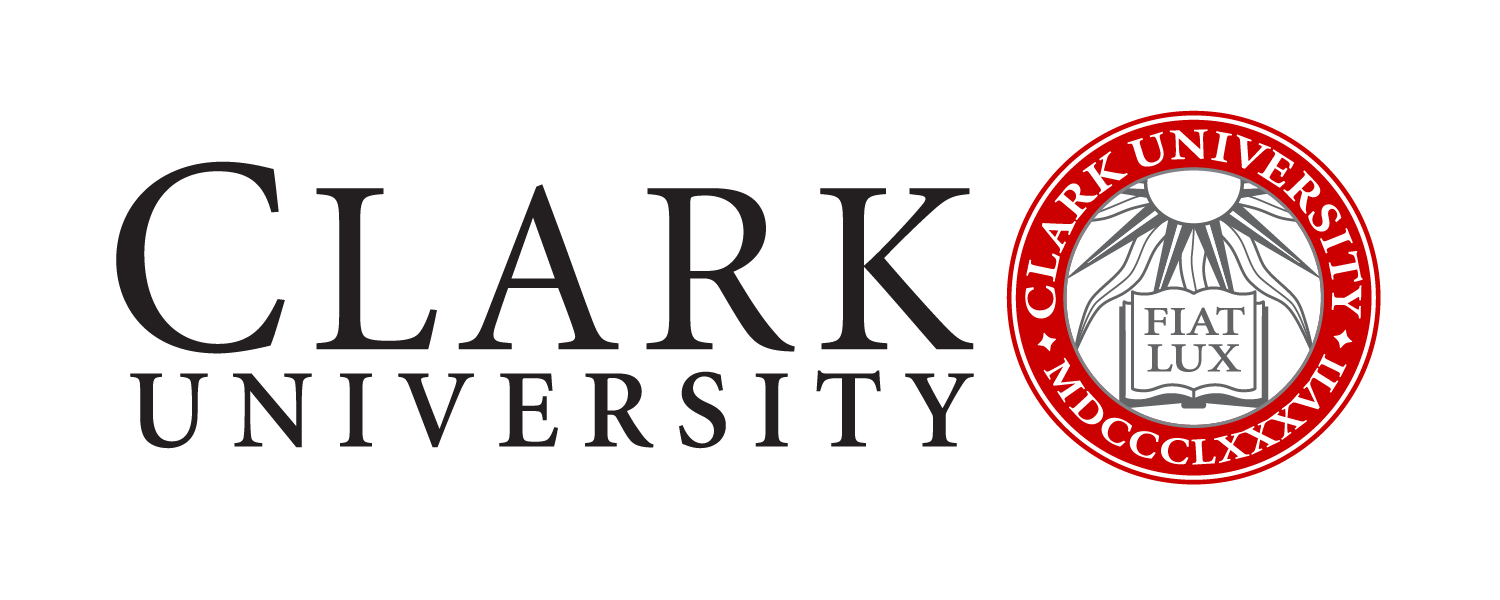 Silver Sponsors
---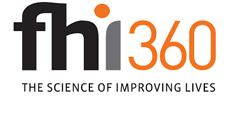 Bronze Sponsors
---
NYU, School of Professional Studies

SIT Graduate Institute
Peace Corps Connect brings together RPCV groups representing states and countries all over the world. It is common for these groups to want a space to gather members from their specific groups and we are here to help make these reunions and gatherings a reality.
University of Texas, Etter-Harbin Alumni Center, 2110 San Jacinto Boulevard, Austin, TX 78712