National Peace Corps Association presents three awards annually to honor work inspired by and connected to the Peace Corps community: the Harris Wofford Global Citizen Award, the Sargent Shriver Award for Distinguished Humanitarian Service, and the Loret Miller Ruppe Award for Outstanding Community Service. Recent winners include and CorpsAfrica founder Liz Fanning, second from left in the photo above, and Guatemalan filmmaker Luis Argueta, right.
Traditionally the awards are presented at Peace Corps Connect, our annual conference. In 2021 we presented awards in September at Peace Corps Connect — a special 60th anniversary global virtual conference for the Peace Corps community. We accept nominations for each award on a rolling basis.
---
Harris Wofford Global Citizen Award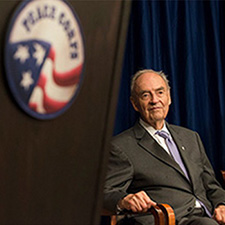 The Harris Wofford Global Citizen Award seeks to honor an outstanding global leader whose life was influenced by the Peace Corps and whose work retains strong connections to their home country by celebrating the accomplishments of host country nationals whose lives were significantly impacted by the Peace Corps and providing them with the opportunity to share their story with others. Ultimately, the Harris Wofford Global Citizen Award seeks to fulfill the Third Goal of the Peace Corps in "bringing the world home" and embodies the mission of National Peace Corps Association in championing lifelong commitment to Peace Corps ideals.
Strong preference will be given to nominees who grew up in and continue to live in a country where Peace Corps Volunteers served and who is a citizen of the country where the Peace Corps connection began. There is no requirement to personally know a candidate for nomination. 
Nominations are accepted year-round. As a first step to nominate a candidate, we prefer that you complete the preliminary nomination form below, and complete the full nomination upon our request. Provide your contact information so that we may follow up as needed. 
The nominators of qualified candidates will be contacted and invited to submit a full formal nomination package for consideration, which will include questions regarding not only the nominee's personal experience with Peace Corps volunteers, but also how the tenets of the Peace Corps have continued to influence their thinking, values, and actions to this day. 
To nominate an individual for the Harris Wofford Global Citizen Award, please click on the link below to access the Google form. Please submit all subsequent nomination materials to woffordaward@peacecorpsconnect.org. (Contact us for nomination materials in Word.) 
NPCA Harris Wofford Global Citizen Award: Preliminary Nomination Form
The Harris Wofford Global Citizen Award is named after the former U.S. Senator and special assistant to U.S. President John F. Kennedy who was instrumental in the formation of the Peace Corps. Learn more about Harris Wofford.
This award is made possible by a generous gift from Atiku Abubakar, businessman, philanthropist, and former Nigerian Vice President for the Global Leaders Program. Atiku Abubakar was the first recipient of the award, which was presented at the Promise of the Peace Corps Gala in September 2011.
In summer 2020 three past winners of the award took part in the global ideas summit, Peace Corps Connect to the Future, to give host country perspectives on Peace Corps at a time when all Volunteers have been evacuated from the countries where they were serving. Read and watch remarks from Luis Argueta of Guatemala (2019 recipient), Kul Chandra Gautam of Nepal (2018 recipient), and Dr. Mohamud Sheikh Nurein Said of Kenya (2013 recipient).
---
The Loret Miller Ruppe Award for Outstanding Community Service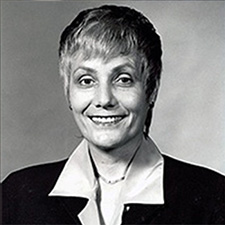 The annual Loret Miller Ruppe Award, named after the widely admired 10th director of the Peace Corps, is presented by NPCA to RPCV affiliate groups for outstanding initiatives and projects that successfully
promote the Third Goal of Peace Corps, or
continue to serve host countries, or
build cooperation between communities, or
promote service and volunteerism. 
The purpose of the award is to recognize the great work that RPCV groups are doing and to share ideas and practices that other groups can replicate. Eligible projects and initiatives include those completed within the past two years or ongoing for at least three years.
Download the Ruppe Award Application package and submit all materials to groups@peacecorpsconnect.org by June 16, 2023. 
Questions? Email groups@peacecorpsconnect.org 
---
2022 Winners: RPCV Alliance for Ukraine, the Friends of Moldova, and Partnering for Peace
The 2022 Loret Miller Ruppe Award for Outstanding Community Service honored three groups that worked together to support the people of Ukraine since the full-scale Russian invasion in February 2022: the RPCV Alliance for Ukraine, the Friends of Moldova, and Partnering for Peace. The award was presented at NPCA's Annual General Membership Meeting (AGMM) on September 24.

They were one of three finalists who created and presented videos to showcase their nominated projects at the 2022 Affiliate Group Network Annual Meeting (AGNAM) in August. Their work supporting refugees from Ukraine and helping those in harm's way shows how time and again Volunteers show a commitment to Peace Corps ideals in a time of crisis. Watch the award-winning project video here.
---
2021 Winners: Peace Corps Community for Refugees
Peace Corps Community for Refugees is this year's recipient for its outstanding advocacy for refugees during the current Afghanistan crisis, as well as its continued resettlement work in Greece and Mexico and its efforts to educate the public on refugee support. The affiliate group began with five initial members in 2016 and has grown to more than 1,200 members in the Peace Corps community.
The group works in three main areas. Through education, they seek to inform others about issues pertaining to refugees through stories and educational resources. Through resettlement support, they connect interested volunteers with NGOs serving refugee communities. Through advocacy, they work on behalf of refugees at the national, state, and local level.
This year's award was presented on September 23 at Peace Corps Connect, a 60th anniversary conference for the Peace Corps Community. The award was announced by film and television writer Katherine Ruppe, the daughter of Loret Miller Ruppe.

The award was accepted on behalf of Peace Corps Community for Refugees by Barbara Busch, team leader for overseas action for Peace Corps Community for Refugees. As she noted, this year's work has involved important collaboration with NPCA affiliate group Friends of Afghanistan, which has provided leadership in joint advocacy for SIV Afghan evacuation and planning for resettlement support. In accepting the award, Barbara Busch reminded audience members that the work in front of them is growing: advocating for Afghans still left behind; the crisis at the border for Haitian asylum seekers; and the looming crisis of climate migrants.
---
2020 Winners: Friends of Korea and Friends of Tonga
Friends of Korea was established to foster connections between people in U.S. and Korea — and between Korean-American communities stateside and wider communities. The group has also sought to foster cultural awareness and cultivate philanthropy. In 2016, Friends of Korea started the Project "Study Guide to Accompany The Korean Transformation," an easy-to-use manual for educators and workshop facilitators to use when teaching about the dramatic economic, social, and political development of Korea. 

The main purpose of the Study Guide was to promote a better understanding to the American public of the dramatic story of modern-day Korea's development. In addition to the activities devoted to the story of Korea, the guide purposely included "extension" activities so that students can understand about the diversity in their local community, the Peace Corps and community service, and transformative learning — all of which lend themselves to the development of group spirit, cooperation, and the inclination to serve. The guide also helps Friends of Korea to stay connected with the country where they served by spreading one unique story in particular: Korea is the first Peace Corps partner country in the world to launch its own government-funded overseas volunteer service corps, "World Friends Korea."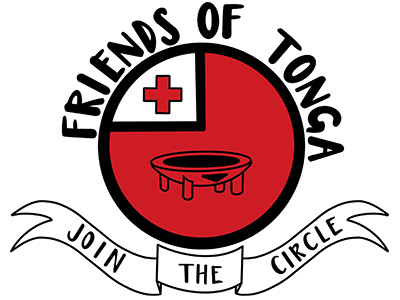 Friends of Tonga designed and implemented a pen pal exchange program between schools in the United States and Tonga. Teachers are provided with a pen pal guide that gives an overview of the program and its process. When possible, a Friends of Tonga representative has gone to participating schools to introduce both Tonga and the project to the teachers and students. When Friends of Tonga is unable to deliver a presentation in person, slideshows have been created for both Tongan and U.S. teachers to orient their students to the other culture. 
This program enhances literacy rates in Tonga, raises awareness of Tonga and its people, and has increased event participation and donations. "This project is extremely replicable!" note Friends of Tonga. Partners are provided with guidance and an orientation PowerPoint deck to present to classes, digitally. All of these resources can be found online.
See the full list of previous award winners
---
Sargent Shriver Award for Distinguished Humanitarian Service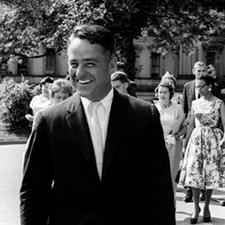 The Sargent Shriver Award for Distinguished Humanitarian Service is awarded annually by NPCA to Returned Peace Corps Volunteers who continue to make a sustained and distinguished contribution to humanitarian causes at home or abroad or are innovative social entrepreneurs who bring about significant long-term change. The award is named in honor of the tremendous contributions of the first Peace Corps Director, Sargent Shriver.
To nominate an individual for the Shriver Award, please download the Shriver Award nomination packet and submit all materials to shriveraward@peacecorpsconnect.org. Award nominations are accepted year-round. 2023 award deadline to be announced. To better understand the selection process and eligibility for the award, please review the Rules, Regulations and Review Criteria included in the nomination packet.
---
2021 Winner: Sherry Manning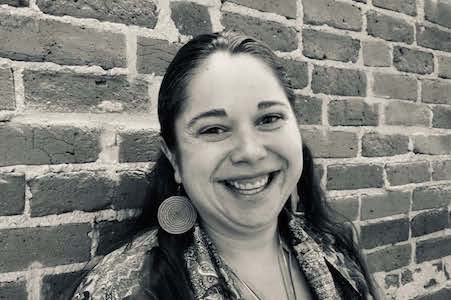 Sherry Manning is the founder and U.S. executive director of Global Seed Savers, an international nongovernmental organization committed to building hunger free and healthy communities with access to farmer produced seeds and food. Global Seed Savers has trained more than 5,000 Filipino farmers in seed saving, established three seed libraries, and is building a movement across the country to restore the traditional practice of saving seed and building seed sovereignty.
Sherry Manning's work in the Philippines began 15 years ago, in 2006, when she served as Peace Corps Volunteer in the town of Tublay in Benguet Province. Global Seed Savers' work has grown exponentially since this time; however the foundation of her story in the Philippines and continued work will always be about deep relationships to the land, people, and places of her second home, the Philippines.
Sherry holds a master's in environmental and natural resource law from the University of Denver Sturm College of Law and a B.A. in government from the University of Redlands in Southern California. Sherry is also a daughter, sister, and very proud auntie or Anta (as her nearly 6-year-old nephew calls her)! She has always been passionate about ending injustices, spending quality time in the natural places she advocates for, and building deep and meaningful relationships within her community. When not working for Global Seed Savers and serving on various nonprofit boards, Sherry can be found playing in the beautiful Colorado Mountains hiking, fly fishing, camping, and more.
---
2020 Winner: Matthew Paneitz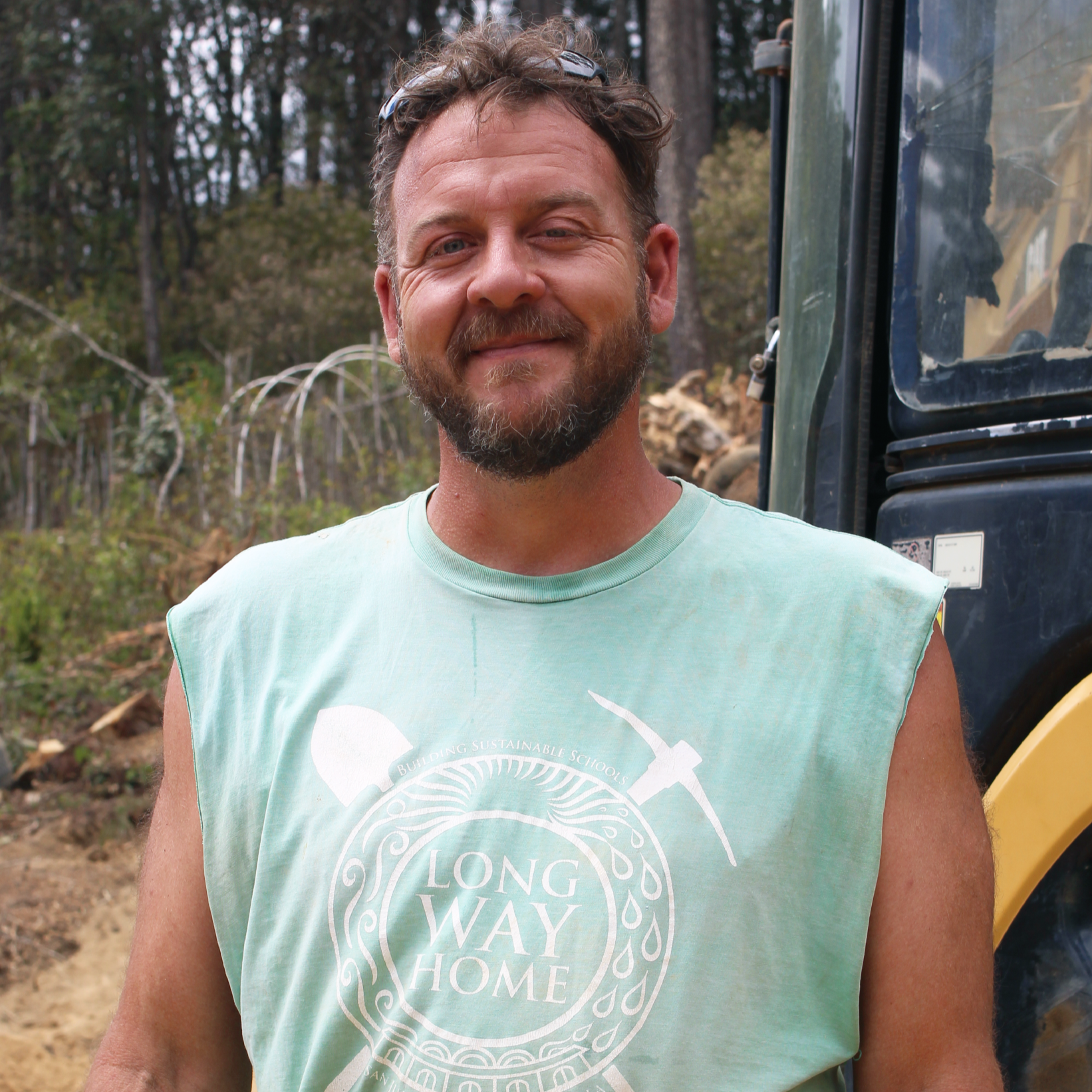 For 18 years, Matthew "Mateo" Paneitz has devoted his life to the redress of ethnic violence and systemic oppression perpetrated against the indigenous peoples of Guatemala. He has been doing this while living and working in San Juan Comalapa, a town of 40,000 primarily indigenous Kaqchikel Maya, located in Guatemala's Western highlands. The Peace Corps brought Mateo to Guatemala in 2002 and led him to a life of unwavering dedication to equitable development in Comalapa and Guatemala. In Comalapa, Mateo was exposed first-hand to the brutal aftermath of the Guatemalan Civil War, a colonialism-driven conflict that claimed hundreds of thousands of lives — primarily indigenous peoples. Throughout Guatemala, extreme environmental challenges and inequality, as well as high rates of unemployment and illiteracy, stymie equitable and sustainable development. To address these issues and to provide better living conditions for Comalapans, Mateo founded Long Way Home, a 501(c)3 non-profit, in 2005. Long Way Home utilizes green building, employment, and education to mobilize people to actively participate in democracy and create innovative pathways to economic and environmental justice. 
See the full list of previous award winners
---
Women of Peace Corps Legacy Awards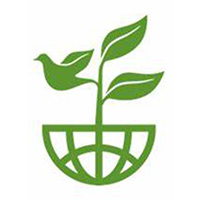 Do you know a Peace Corps woman who is an emerging leader supporting women and girls in her community or around the world? Or, do you know a Peace Corps woman whose lifetime contributions have made a significant difference in the lives of women and girls in the world? Learn more about the requirements and how to nominate these women for the annual Kate Raftery Emerging Leader Award or the Deborah Harding Women of Achievement Award.
Nominate exceptional Peace Corps women for these awards.