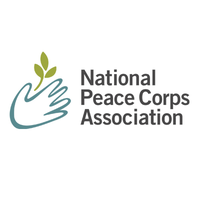 Dear Members of the Peace Corps Community,
National Peace Corps Association (NPCA) is dedicated to serving the Peace Corps community and supporting the mission of the Peace Corps. NPCA is committed to providing support, resources, and advocacy while promoting a spirit of respect and acceptance of all people.
The Board of NPCA takes all allegations of an unsafe or hostile workplace environment for women or others very seriously and has not and will not condone such an environment at NPCA. The allegations referenced in the recent posts online are not new. The Board took action to engage an independent and qualified investigator to conduct a thorough examination of these charges when they were brought to the attention of the Board. The independent investigator concluded that the allegations of misconduct were not credible and that NPCA did not present an unsafe or hostile work environment for women.
The posts also reference an older lawsuit in which other former employees alleged a hostile work environment at NPCA. In that case, the allegations were investigated by an experienced and qualified attorney who found the allegations unfounded.
We regret these allegations have been raised again in an attempt to damage the reputation of NPCA and its employees. The board and staff of NPCA remain committed to advancing diversity, equity, and inclusion in all facets of its operation.
Kim Herman
Board Chair, NPCA
---