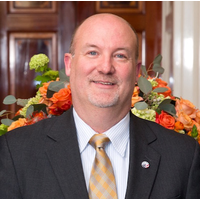 On Saturday, March 21, 2020, the Chicago Tribune published an OpEd by NPCA president and CEO Glenn Blumhorst. In the article, Glenn urges Congress to include Peace Corps in its appropriations to cover evacuation costs and the eventual rehiring and redeployment of many of the current volunteers who wish to return to their countries once the crisis is over.
In addition, he details the type of immediate assistance evacuated volunteers will need, including:
• Adequate coverage for physical and mental health
• Support in finding work in their U.S. communities here so they can apply their special skill sets to help their communities overcome this pandemic
• Appropriate exceptions to current policies related to student loans, graduate school, unemployment eligibility and federal hiring.
---