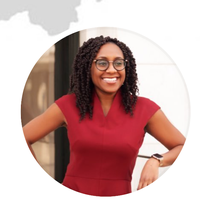 News and updates from the Peace Corps community — across the country, around the world, and spanning generations of returned Volunteers and staff
By Peter Deekle (Iran 1968–70)
Pioneering Black women in leadership roles with the Department of Labor and Department of State. Bringing expertise to work on the National Security Council and in the U.S. Embassy in El Salvador. Recognition for work toward equity in health and forest stewardship. And a new role in journalism.
Photo: A Twitter moment with Janelle Jones, the new chief economist for the Department of Labor. She's the first Black woman to serve in that role.
CAMEROON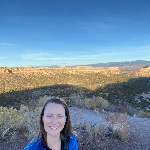 Erin Swiader took on responsibilities in January 2021 as Acting Forest Supervisor for the Santa Fe National Forest in northern New Mexico. She will oversee the management, protection, and productivity of the 1.6 million acres of the national forest. Swiader comes to this role from the Northern Region for the Forest Service, where she serves as chief of staff. The Northern Region is headquartered in Missoula, Montana, and encompasses nine national forests and the Dakota Prairie Grasslands across five states.
CAMBODIA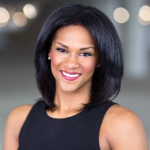 Jalina Porter (2009-2011) was appointed in January 2021 to serve as deputy spokesperson for the U.S. State Department. She is the first Black woman in history to serve in that role. She was formerly communications director for Congressman Cedric Richmond (D-LA), who has been appointed a senior advisor to the Biden Administration. Learn more about Porter and read her interview with civil rights attorney Elaine Jones in the new edition of WorldView magazine.
ECUADOR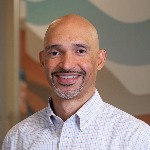 Maurice Lee has received the Fifth Annual Robert Wood Johnson Foundation Award for Health Equity. The award, presented by the National Association of Free and Charitable Clinics, began in 2016. Dr. Lee is Chief Medical Officer and Medical Director of St. Vincent de Paul's Virginia G. Piper Medical and Dental Clinic in Phoenix, Arizona. In 2016 Dr. Lee founded the Arizona Safety Net, collaboration among 40+ Phoenix-area free and low-cost clinics aimed at improving health equity for Arizona's uninsured.
ETHIOPIA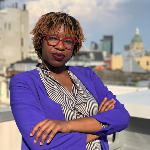 Topaz Smith is the founder and CEO of EN-NOBEL, with a vision to improve global peacefulness and sustainable socioeconomics in culturally rich communities.
THE GAMBIA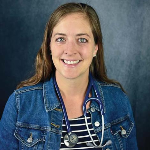 Megan Vigil was recently appointed by the Lake County Commissioners as the county's new Public Health Officer. She is a family practice physician with St. Luke Community Healthcare in Ronan, Montana.
GUATEMALA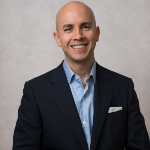 Juan Gonzalez (2001–04) has taken on responsibilities as Special Assistant to the President and National Security Council Senior Director for the Western Hemisphere. He previously served as deputy assistant secretary of state for Western Hemisphere affairs during the Obama administration.
JAMAICA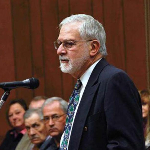 Steven Lawrence is an adjunct professor of American government at Walters State Community College. He has been appointed as a Hamblen County Election Commissioner by the Tennessee State Election Commission.
KOSOVO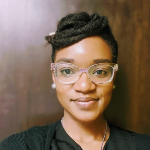 Michaela Washington (2018–20) was sworn in in December 2020 as an Equal Opportunity Specialist with the Chicago's Office of Fair Housing and Equal Opportunity.
MOLDOVA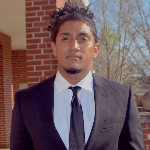 Robert Allen Jr. (2019–20) has been selected as a 2021 Thomas R. Pickering Foreign Affairs Fellow. The fellowship is funded by the U.S. Department of State, administered by Howard University, attracting and preparing outstanding young people for Foreign Service careers in the U.S. Department of State. It welcomes the application of members of minority groups historically underrepresented in the State Department.
MOZAMBIQUE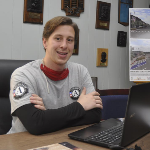 Ethan Fogg (2017–19) has begun an 11-month internship to bolster community and economic development efforts undertaken by Grow Gillespie, the local volunteer group focused on the economic growth of Gillespie, Illinois.
NIGER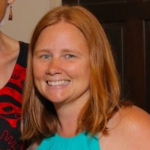 Stacie Haines (1997–2000) is the development director at Maine Conservation Voters, and has been appointed by the governor as an expert in the delivery of environmental services to communities and individuals.
John D. Mann (1988–91) has been reappointed by Californiia Governor Gavin Newsom as Deputy Director of Legislation at the California Department of Technology, where he has served since 2017. He served as communications director in the Office of California State Senator Tony Mendoza from 2014 to 2017, and as communications director on the Alex Padilla for Secretary of State Campaign from 2013 to 2014, and in the Office of California State Senator Alex Padilla from 2011 to 2014.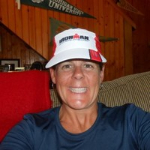 Robin Martz (1993-1995) is the director of the USAID Rwanda Health Office. She has worked on maternal and child health in Laos, polio in Afghanistan, HIV in Haiti, and emerging pandemic threats in Thailand and Cambodia.
PARAGUAY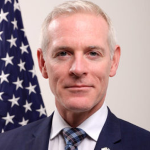 Brendan O'Brien assumed the position of the Charge d'Affaires of the United States Embassy in San Salvador in January. Previously, he served as Deputy Chief of Mission (2019–21), Consul General at the United States Embassy in San Salvador (2017–19), and at the U.S. Embassy in Buenos Aires. Aires, Argentina (2014–17).
PERU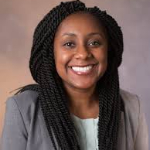 Janelle Jones has taken on the role of Chief Economist for the U.S. Department of Labor — the first Black woman to serve in this top post. Previously, she has worked for the Economic Policy Institute (2016–18) and the Center for Economic and Policy Research (2011–14). One place to start to learn more about her work and ideas: a piece she co-authored last summer for the Washington Post, "The Federal Reserve could help make the job market fairer for Black workers."
SENEGAL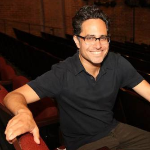 Rajiv Joseph's play, "Red Folder," is the opening production for the new year by the Steppenwolf Theatre Company in Chicago. It is the third of six productions debuting on its Steppenwolf NOW virtual stage.
TOGO
E. Scott Osborne (1980–82) is the president of the board of the Gulf Coast chapter of UN Women USA. She leads seminars on gender equality and speaks often to young people in the Sarasota, Florida, area. She has also raised the profile of the nonprofit organization's Through Women's Eyes film festival, an annual event that screens films by women directors from around the world. The festival is now in its 22nd year.
UGANDA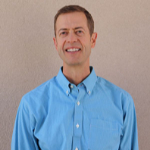 James Wilterding was appointed in January to serve as executive director of University of New Mexico Student Health and Counseling (SHAC). The pandemic has emphasized the essential role healthy campus communities have on student success.
ZAMBIA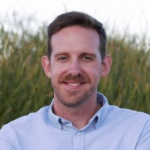 Andy Blye (2017-2018) was hired by the Phoenix Business Journal to cover financial services and technology. Previously, he was a reporting intern at Dow Jones News Fund. He was also a graduate assistant at Arizona State University and has served as a market intelligence specialist at bChannels.
---