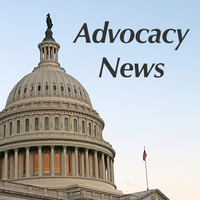 As Congress continues to develop legislation to provide emergency relief related to the coronavirus, it is imperative that the needs of Peace Corps - and its approximately 7,000 evacuated volunteers - are also taken into account.
Your Action is Urgently Needed:
National Peace Corps Association posted this new action which is directed at all Senators and members of the House of Representatives. The action urges financial support for Peace Corps to cover the extraordinary costs associated with the global suspension of programs.
It also urges support to address the many financial, health and other support needs evacuated volunteers are facing as they come home.
Peace Corps has taken an initial step in addressing these needs, announcing that payment of its post-service insurance offering to volunteers will be extended from 30 days to 60 days.
UPDATE: The White House has requested $73 million in additional funding for Peace Corps to assist with costs in bringing volunteers home.
UPDATE: In your letters, include the number of recently serving volunteers from your state.
Go Beyond Your Letters to Congress
The congressional action will allow you to:
Edit the message and personalize it, speaking to your Peace Corps experience.

Send a tweet to your lawmakers.

Reach well beyond the immediate Peace Corps community to ask other family, friends and neighbors to help protect the Peace Corps.

Craft and submit a local letter to the editor urging support for Peace Corps and its evacuated volunteers.
Thank you so much for taking action as we embark on a new, challenging chapter to protect the Peace Corps and support returned volunteers.
---