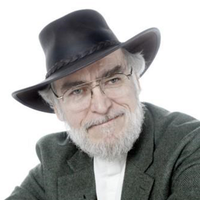 With the Peace Corps, he and his wife helped set up the first high school for girls in the town of Farah. As a diplomat in Iran, he helped evacuate hundreds of U.S. citizens.
Photo courtesy the family of David McGaffey
By NPCA Staff
Born on a farm in Michigan, David McGaffey was 15 years old when he enrolled at the University of Detroit. He studied theater, folklore, psychology, and math, and met his future wife, Elizabeth. They wed and applied to serve as Peace Corps Volunteers in Chile.
"The Peace Corps looked at my application and said here is somebody who likes mountains," he recounted, "and called me up and said, 'How would you like to go to Afghanistan?'"
The couple served 1964–66 in Baluchistan, setting up a science lab and the first high school for girls in the town of Farah.
He joined the foreign service and went to Manila. He returned to Afghanistan as an economic officer and saw firsthand the battle for influence between the U.S. and USSR. He served as a U.S. consul in Iran, and in Isfahan witnessed a revolution unfold. He organized evacuations of thousands of Americans.
He was nearly killed himself while trying to defuse the aftermath of a knife-turned-shooting argument over a shady business deal between a U.S. employee of Bell Helicopter and an Iranian taxi driver. The hotel where they were ensconced was surrounded by a mob of thousands ready to burn the place down, and police refused to intervene. McGaffey enlisted help from mullahs and got them and the American into a car to escape. "But I didn't get in and was seized by the mob, shot, stabbed, hanged, and had both of my kneecaps broken."
McGaffey received an award for heroism.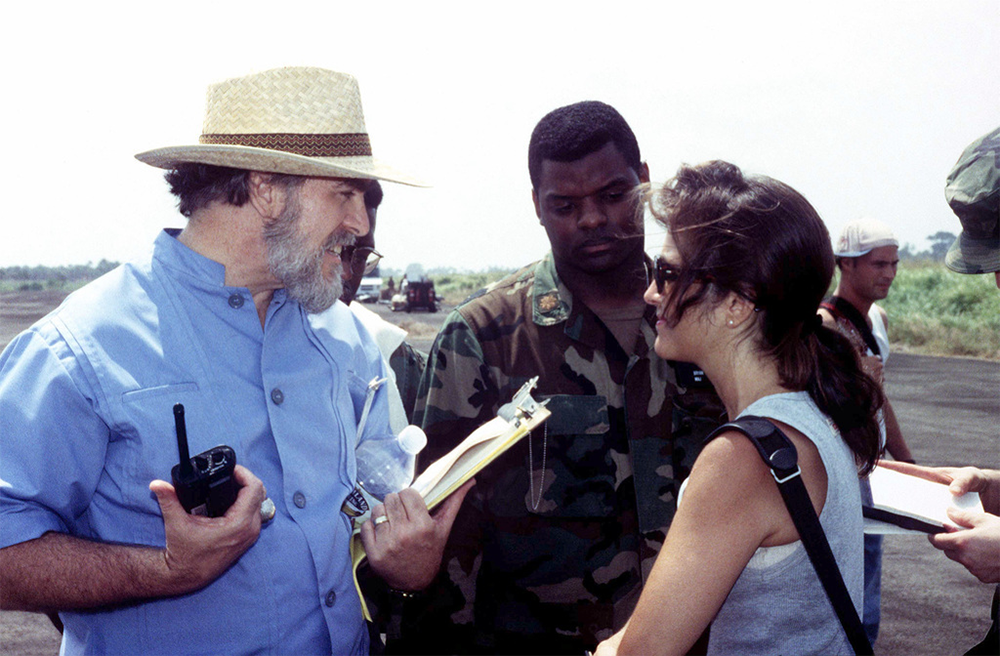 Operation Assured Response, 1996: David McGaffey, left, was working with the U.S. Embassy in Freetown, Sierra Leone. Here he talks with U.S. Air Force Major Bryan Holt and a reporter while awaiting the arrival of evacuees from Monrovia, Liberia. Photo courtesy Department of State
McGaffey served some months in Tehran with the embassy before departing in fall 1979; 40 days later the embassy was stormed. He served as deputy chief of mission in Guyana and as U.S. representative to the U.N. Food and Agriculture Organization.
He wrote four volumes on diplomacy and a children's book. He finished a master's at Harvard's Kennedy School and a doctorate in international relations at Johns Hopkins. He taught at universities in the U.S., Portugal, and Sierra Leone. He died in April at age 79.
This story appears in the 60th-anniversary edition of WorldView magazine.
---