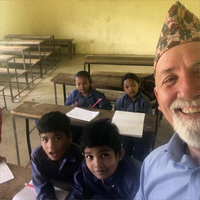 Nobody wanted it to happen this way. 
Evacuation stories and the unfinished business of Peace Corps Volunteers around the world.

Nepal | Jim Damico
Home: Kansas City, Missouri
I am a three time Volunteer. I previously served in Thailand (2014–18) and Mongolia (2018). In Nepal I had just finished my first school year. When I sat down to tell this story, I was in a hotel in Kansas City in my 14-day quarantine.
After a year you have made connections; you see where you can go. I had an awesome host family that I miss dearly. I miss the little mud-floor kitchen where we ate our meals — and where my host sister makes selroti, a kind of donut made for special occasions. I miss the view from my school: a stunning vista of the Himalayas. After the monsoon season, when the skies are clear, you can see white-capped mountains from horizon to horizon.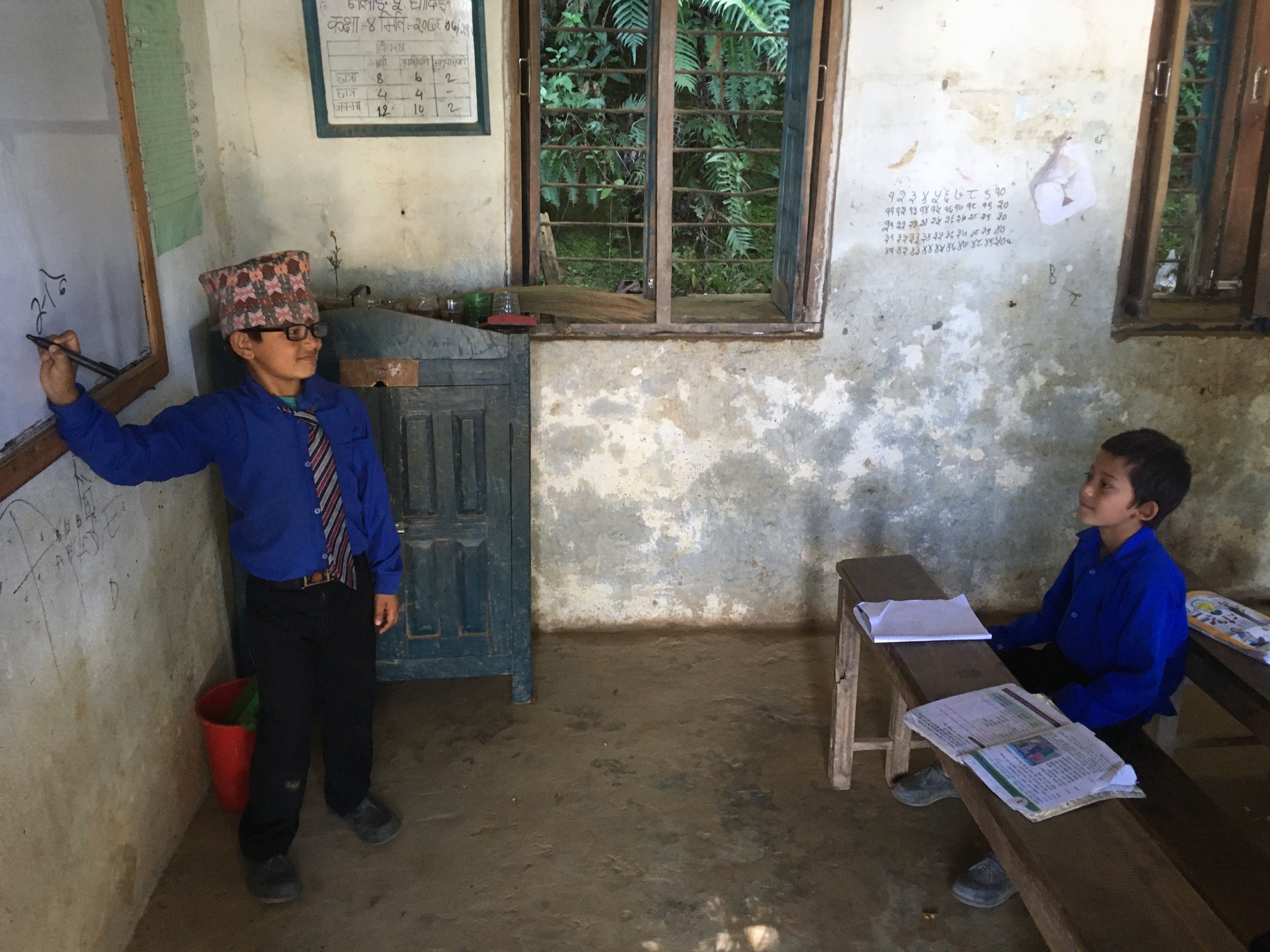 The teacher is in: My fourth-grade students were always joking and playing. And one day they wanted to wear my topi, a traditional Nepali hat. But once they had it on, they decided that they were the teacher and got up to teach the class.
I left students behind — many of whom teachers had written off. When I began teaching, more than half of my fifth graders couldn't read or write English, though they had studied it since kindergarten. Besides low academics, they had behavioral issues. It was tough teaching them, but over the year they became better students. I loved them. Many of them have started to be excited about learning English. Hopefully that will continue in their other courses, too.
We want meaningful work, we want a good education for our children, and we all genuinely want peace and prosperity.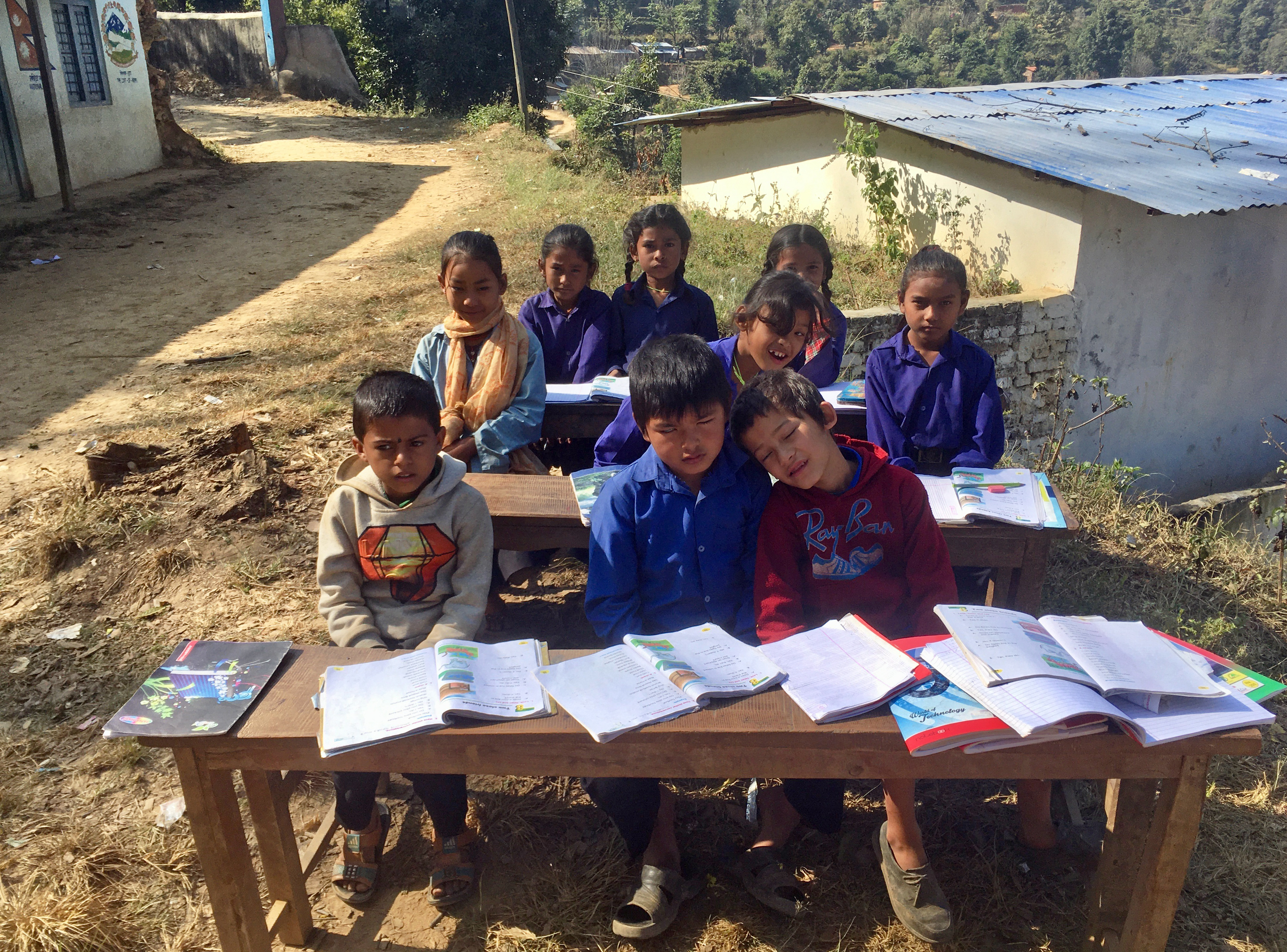 Schools is out: In the winter months, some of the classrooms were dark, damp and downright freezing. So we carried the student benches outside and had class in the warm sunshine. We must have done this for several weeks.
I turned 61 when I was in Nepal. For decades I had a career as a mechanical engineer. Back in the 1970s I'd looked into Peace Corps, but the only engineers they were looking for at the time were civil engineers. One thing I've learned working internationally over my life: On a lot of levels, we're all the same, no matter what country. We want meaningful work, we want a good education for our children, and we all genuinely want peace and prosperity.
See more from Jim's service here
---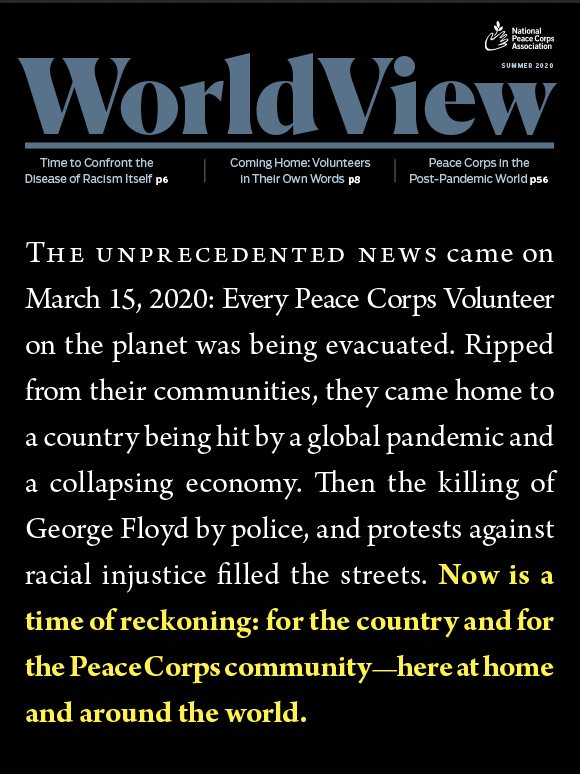 This story was first published in WorldView magazine's Summer 2020 issue. Read the entire magazine for free now in the WorldView app. Here's how:
STEP 1 - Create an account: Click here and create a login name and password. Use the code DIGITAL2020 to get it free.
STEP 2 - Get the app: For viewing the magazine on a phone or tablet, go to the App Store/Google Play and search for "WorldView magazine" and download the app. Or view the magazine on a laptop/desktop here.
---