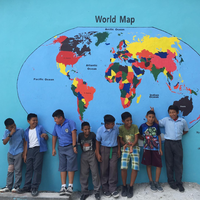 The Peace Corps announced on June 30 that it was a step closer to returning Volunteers to overseas service — starting with Belize.
By NPCA Staff
Photography by Emily Gale. Pictured here: BRO club members, hijinks, and a freshly painted world map in 2019
The Peace Corps announced on June 30 that it was a step closer to returning Volunteers to overseas service — starting with Belize. With a set of health, safety, and security criteria met for the post, Volunteers could arrive as early as this fall. At the request of the government of Belize, Volunteers will engage in literacy work, helping schools recover following disruptions to the education system during the COVID-19 pandemic.
"Following 15 months of global isolation, tireless work by our staff around the world, and incredible patience from our applicants and host country partners, the Peace Corps is moving forward in the process of returning to our overseas posts," said Acting Peace Corps Director Carol Spahn. "The Peace Corps is advancing with an abundance of caution, flexibility, and pragmatism, but also with so much hope about all the important work that is ahead of us."
As waves of the pandemic have swept the U.S. and the world, Peace Corps preparations have included ensuring that every post meet a comprehensive list of internal and external factors — including updating emergency action plans, ensuring availability of reliable transportation routes in and out of the country, confirming the local medical care capacity, and identifying medical evacuation locations. Also crucial: ensuring that the timing of return is safe, respectful of culture and on-the-ground conditions, supportive of a host country's urgent needs, and compliant with local laws, regulations, and protocols. The Peace Corps anticipates additional country-specific invitations in the upcoming months.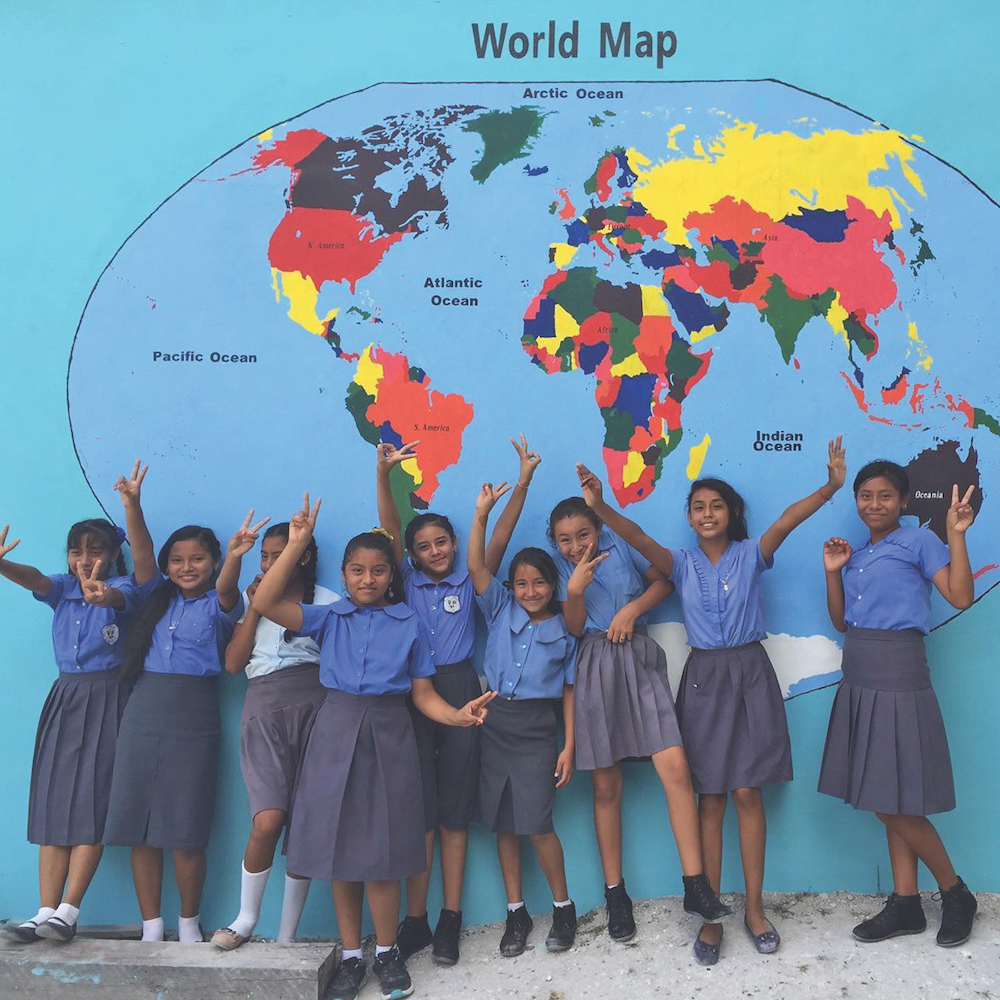 Mapping Their World: GLOW and BRO clubs in Belize finished this project in 2019, working with Peace Corps Volunteer Emily Gale. By the end of 2021, the country hopes to see Volunteers return. Photo by Emily Gale
Controlling COVID
With a coast on the Caribbean and located between Mexico and Guatemala, Belize is just under 8,800 square miles in size — about the same size as Massachusetts — and has a population of about 405,000. Of the 23 countries in North and South America, Belize was the last to report a case of COVID-19. Cases peaked there in December 2020. As we go to press, case incidence is about 13 percent of the maximum; about 26 percent of the population has been vaccinated. There have been some 14,700 infections and 344 deaths from the virus. When arriving, travelers must present a negative COVID-19 test regardless of vaccination status.
"We are grateful that our government's consistent efforts to mitigate COVID-19 in Belize have been able to bear fruit in this way, and that the Peace Corps Volunteers will soon be able to return," said Dian Maheia, who leads Belize's Ministry of Education, Culture, Science, and Technology. "We are more excited to know that we will be the first country across the world to receive Volunteers again."
Prior to the global evacuation of Volunteers in March 2020, Peace Corps Belize was one of the longest continuously running Peace Corps programs in the region. Since 1962, more than 2,000 Volunteers and Peace Corps Response Volunteers have served in communities, with a recent focus on education and rural and family health.
---