There has never been a more pivotal moment to support the Peace Corps.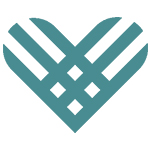 We know that in a changed world, there's tremendous work to do — here at home and in communities around the world. That's why we're grateful for all of you who supported National Peace Corps Association on Giving Tuesday. Every gift makes a difference. 
Peace Corps Volunteer Rok Locksley, who took this photo, was evacuated from the Philippines in March 2020. But his commitment to the work he and colleague Ban-Ban Nicholas undertook in a marine sanctuary is far from finished. We hope you'll help us advance the mission and values of the Peace Corps through a lifetime of service. Together we can engage more members of our Peace Corps community and increasingly be a powerful force for good.
Become a Mission Partner
Let's amplify our social impact. Consider becoming a Mission Partner and receive a subscription to WorldView magazine.
WorldView Magazine
Published by National Peace Corps Association, WorldView magazine serves the greater Peace Corps community with news, comment, the arts, politics, and commerce of the cultures of the larger world. Each issue gives voice to Peace Corps Volunteers as they serve, to Returned Peace Corps Volunteers who are still dedicated to global service, and to everyone who wants to make the world a better place.
Read the 60th Anniversary edition of WorldView  
Contribute to the Community Fund
The Community Fund mobilizes public and private financial support for NPCA's vital programs and initiatives.
It allows us to advance our three core goals: helping Peace Corps be the best it can be, empowering members and affiliate groups to thrive, and amplifying our community's development impact.
Give Now
Sign up for our newsletter!