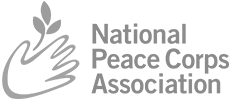 In establishing the Peace Corps, JFK spoke of the "great common cause...of bringing to man that decent way of life which is the foundation of freedom and a condition of peace." Today, people continue to be confronted by war, poverty, disease and a changing climate, and now when our own country is experiencing divisiveness, intolerance, and fear—that "great common cause" is more urgent than ever.
Support for NPCA and our partnered campaigns will deepen the Peace Corps communities' global impact by empowering members and groups to champion that "great common cause." From advocacy for a bigger and better Peace Corps to supporting sustainable international development projects, we are building a better world dollar by dollar. Join us, and be a part of our community of changemakers.
Support the Unfinished Business of Evacuated Volunteers
These Volunteers lost their project funding when they were evacuated due to COVID-19. Will you help them complete their projects?
---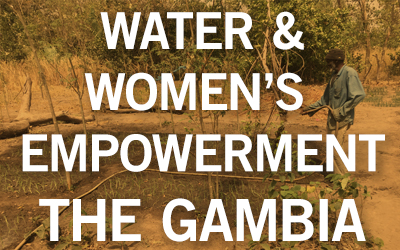 Natalie Mango
Deforestation and declining soil quality are common throughout The Gambia due to removal of wood for cooking and extensive clearing of land for farming. This project will construct a system of underground pipes and tap-fed concrete reservoirs that distribute water throughout a community tree nursery and women's garden. The tree nursery/garden was started in the village of Darsilami by the Association for Food and Environmental Security (AFES), a community-based organization which formed as a response to environmental challenges in the area.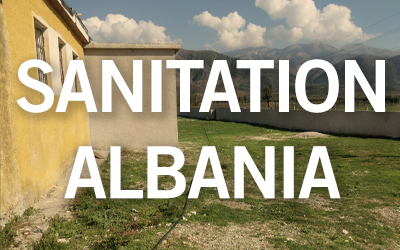 Colin O'Brien
The small village of Bajkaj, in southern Albania, is home to 60 children ages K-8. The Bajkaj village school has five rooms that each of the grades share in shifts. The school currently does not have a functioning bathroom. This project will be used to remodel and repair the bathroom facilities. The remodel will provide functioning toilets, doors that shut, running water, and will help educate the school and community about hygiene, puberty, and sanitation. These efforts were designed to help make students and staff, especially females, feel more comfortable and safe using the facilities, so that they do not have to leave the school premises and will reduce the number of absences from school.
Carolyn O'Brien
The Delvine community in Albania has contributed to this project through the local municipality, education office, and private businesses donations of labor and materials. The main goal of this project is to improve the physical, mental, and social wellbeing of the community, especially women and girls, through participation in regular physical activity. This project aims to create opportunity for all 228 students to participate in not only in traditional sports such as basketball and volleyball, but new forms such as aerobics and yoga. Kosta Ҫavo was recently selected as "School as a Community Center." This title means that the school remains open in the afternoon to the community and having a functional and safe work-out space. 
Joshua Concannon
This project has two goals: to provide sources of income for dozens of women and their families in a small community called Santa Rosa on the Caribbean Coast of Colombia, and to diversify the local economy through the creation of jobs in the clothing and design industry. The money being raised will go directly towards opening up the classes and workshop for women, specifically for the machines necessary in clothing production. The classes will be directed by professionals from a local technical school partnering in the project. They will be supplemented by entrepreneurship and business management lectures from leaders in the community and surrounding towns, the knowledge from which would be used to open up a workshop to commercialize the products they make throughout the classes.
Cristal Ouedraogo
In Benin, women and girls have lower educational attainment and more barriers to education than men and boys. A literacy and research center will create a safe space for girls to pursue academic excellence and increase high performance rates amongst girls. Additionally, these funds will help renovate and furnish a dilapidated school room so that it can serve as a literacy and research center for approximately 500 secondary school students in need, including young female learners.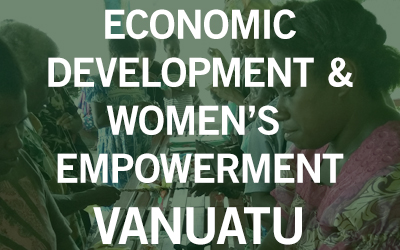 Chelsea Bajek
The "W-GDP: Paama Women's Handicraft Center" project supports the economic development and empowerment of women and girls through skill-building workshops. The grant funds will be used by the Paama Council of Women to purchase sewing machines and related materials to facilitate a series of by-monthly skill-building workshops, to teach women and girls on the island how to make various handicrafts, such as clothing and baskets, which can be sold to help pay school fees and support families. This project will increase opportunities for women and girls, helping them to become more financially independent and empowered.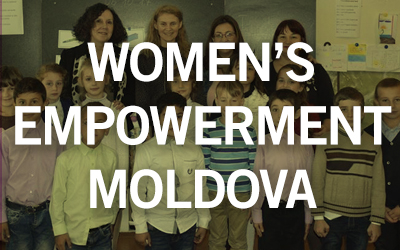 Alyssa Gurkas
In Moldova, rates of violence against women are unfortunately high. In efforts to combat violence against women and empower the female population within a small town in Moldova, this project will create a community space and will include seminars on promotion of gender tolerance, diversity, and empower the female faculty from middle school "Mihai Viteazul". These funds will also enable the faculty to improve their technology skills through weekly trainings and 4 seminars including Digital Tools in the Classroom, Modern Methods of learning, and teaching.
Elyse Magen
Elyse was working with a women's group who make artisanal chocolate desserts throughout her Peace Corps service. These women are all cacao farmers themselves and have had little economic opportunity. They have not had a formal education and at a young age were displaced due to the violence in their region. The business they have started provides disposable income in a culture where women have little opportunity to work.
This project has now been fully funded!
Annie Matthews
During the dry season, staples of the Beninese diet, such as tomatoes, okra, and greens, become scarce and expensive. Last year, Annie and her counterpart learned of underutilized land in the village with a current of water running through it, owned by a local school director. A small cooperative of gardeners was formed and the director graciously agreed to loan them the land, free of charge, and signed a renewable contract. The small co-op of mostly women set to work to clear the space, dig beds, plant vegetables, and water their plots. The current water source at is a small man-made watering hole that is dug deeper throughout the year as it dries up. It is difficult to maintain and often runs dry in the evenings. This project will build a well at the community garden in the village of Ikémon to allow both the garden and the co-op to continue to grow and stabilize as a year round source of nutrition and income.
This project has now been fully funded!

Katherine Patterson
This project will implement a rainwater catchment system at Bumbuta Secondary in order to collect and store rainwater throughout the year and hand washing stations. Currently, there is no water source at the Secondary School for hand washing, bathrooms, cooking or the proposed school garden. The students carry large containers of water to school everyday creating hardship. The goal is to increase access to clean water within the school community, including People Living with HIV (PLHIV) and increase good hygiene or Water, Sanitation and Hygiene (WASH) practices.
This project has now been fully funded!
Interested in receiving support from NPCA to fund a project?

If you are an evacuated PCV, RPCV, former Peace Corps staff, or member of an affiliate group and would like the support of NPCA's Community Fund to fund an international community development project, please submit an expression of interest form.
Contribute to the Community Fund
The Community Fund mobilizes public and private financial support for NPCA's vital programs and initiatives.
It allows us to advance our three core goals: helping Peace Corps be the best it can be, empowering members and affiliate groups to thrive, and amplifying our community's development impact.
Give Now