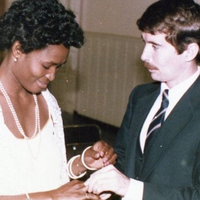 Their life together carried them around the world, then back to Stephen's home in Concord, New Hampshire.
By Steven Boyd Saum
Concord, New Hampshire, was where Stephen Reid was born and raised and where, decades later, he returned with his wife and love of his life, Djeswende Pasgo Reid. In between were years and continents and family. Peace Corps service took Steve to Niger 1979–81, teaching middle school English in the town of Madaoua. He returned to work for the Peace Corps agency in D.C.; it was there he and Wendy met. She was studying as an undergraduate after stretches touring internationally with the Togolese national basketball team — from Lagos to
Beijing, Tunis to Buenos Aires.
They wed, had two children, and Steve served as associate director for Peace Corps Senegal, with programs in reforestation, water supply, community development, and intercultural language training. Steve later pursued a master's in public administration while Wendy worked to support their growing family. USAID recruited him to work with an NGO in Burkina Faso focused on climate change and food security. He went on to direct USAID-funded projects in Bangladesh, Burkina Faso, Liberia, Niger, Senegal, and Haiti.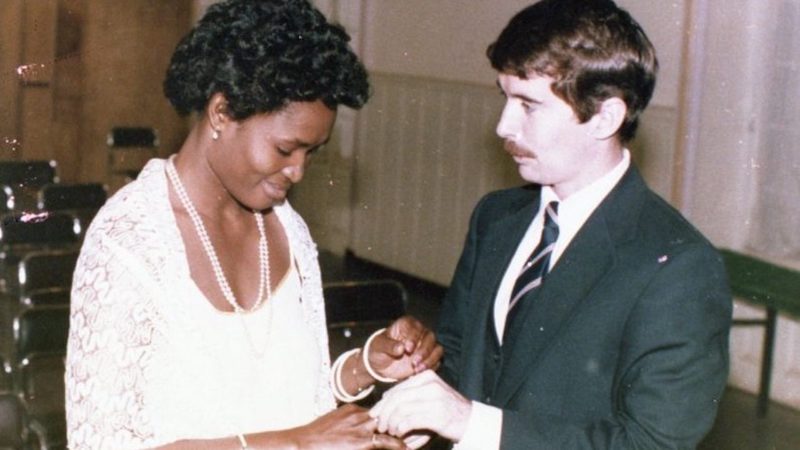 Marriage vows: Djeswende Pasgo Reid and Stephen Reid. Photo courtesy the Reid family
A few years ago the couple returned to Concord, looking forward to time with family and old friends. They enjoyed hiking the area's vast trail system. Tragically, it was while out hiking in April 2022 that they were both shot and killed for reasons still not clear. A suspect was arrested and arraigned in October 2022.
What is known: They were loved, admired, and respected by colleagues and friends alike.
---
This remembrance appears in the Winter 2023 edition of WorldView magazine.
---