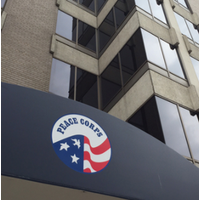 As the partial shutdown of the federal government – the longest in history – enters its second month, it is imperative that our political leaders pass appropriations legislation that will allow the Peace Corps and other federal agencies to get back to work.
We are very proud of the service and sacrifice of the thousands of individuals who work for the Peace Corps. Hundreds of these workers remain on the job – many without pay – to make sure the more than 7,000 volunteers serving in the far corners of 65 countries are safe, secure, and receiving basic support.
What exactly does the continued partial government shutdown mean for the Peace Corps?
Steady at the helm, Peace Corps Director Jody Olsen assures us that the agency is fine, and Peace Corps Volunteers (PCVs) are fine – for now. Focusing on the field, leadership has directed limited fiscal year 2018 carryover resources toward supporting and caring for serving PCVs. Host country national and expatriate staff at post are working – the latter unpaid. Volunteers are being paid on time. Most field-based training continues, and most pre-service staging events for invitees remain on schedule. The director has established a model communications protocol, posting a memo to working and furloughed staff three times a week.
See Peace Corps' complete report to the Office of Management and Budget regarding its shutdown plans.
Nonetheless, postings on social media reflect rising concern among Peace Corps Volunteers, trainees, invitees, and their families. Applicants are worried about the status of their pending applications. Invitees report postponed staging events; some are considering alternative plans. PCVs are starting to wonder if or when they will be paid or if they will be sent home to the United States. Recently returning Volunteers hear the clock ticking on their non-competitive (NCE) status for federal jobs, find the doors to the Peace Corps headquarters career center closed, and cannot reach Peace Corps staff for post-service matters.
Clearly the furlough of most Peace Corps staff threatens programs and services that ensure reliable, uninterrupted operations. The personal toll on individual Peace Corps employees grows exponentially with each day of the shutdown. Many recently Returned Peace Corps Volunteers (RPCVs) employed by the agency are facing student loan, motor vehicle, and other payments typical of new members of our workforce. Like all federal employees, unpaid Peace Corps staff are increasingly struggling with tough decisions on how to stretch limited savings.
Our thoughts are also with the thousands of RPCVs who populate the federal workforce around the country, bringing their unique skills and expertise to a range of federal agencies. They face the same challenges and difficulties. From national parks to overseas embassies, at the offices of the Agriculture Department, the Environmental Protection Agency, and other affected agencies, RPCVs are feeling the impact. And let's not forget the ripple effect the shutdown is having on the private sector workers contracted with the Peace Corps and other federal agencies.
We stand in solidarity with these committed public servants. But our thoughts are not enough. What can the Peace Corps community do?
Peace Corps Volunteers (PCVs). First and foremost, we will not allow the worst-case scenario – PCVs being sent home – to materialize. The Peace Corps community must write or call their elected officials in the U.S. Senate, House of Representatives, and the White House, urging them to end the partial government shutdown and let federal employees return to work and be paid.
Returned Peace Corps Volunteers (RPCVs). Here are four things we can do as a community for RPCVs:
Invite a furloughed (or unpaid working) RPCV federal employee to lunch or dinner. Let them know that you care about them and help take the edge off the cash flow pain.
Support businesses that are helping furloughed workers. You can even sponsor NPCA's happy hours and pizza for furloughed RPCVs by donating to the cause.

Connect with your local affiliate group to support furloughed RPCV federal employees through their mentoring, career counseling, couchsurfing, and other RPCV outreach.

Refer any furloughed RPCV in a dire situation to NPCA's benevolent fund.
Let's rise to the occasion to demonstrate that we are a united and resilient community, because together we are stronger.
Resources
---