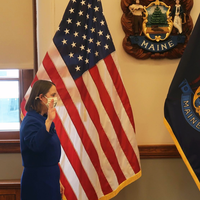 Achievements in the Peace Corps community from across the country — and around the world
By Peter Deekle (Iran 1968–70)
From new books to leadership roles, working with students and refugees, in conservation and the church. Plus a story of gratitude for all the Volunteers who served in Korea — with a thank-you and help in a time of pandemic.
Photo: Shenna Bellows, who served as a Volunteer in Panama, is sworn in as Maine's Secretary of State — the first woman to serve in that role.
BOTSWANA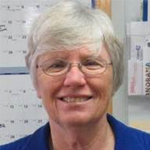 Connie Czepiel (2009–11) has a career in international finance. She is also recently author of Dream On! The Alarm Clock of Your Life Hasn't Gone Off Yet, a chronicle of her overseas work for Mission Aviation Fellowship, Peace Corps, Mercy Ships, and Samaritan's Purse.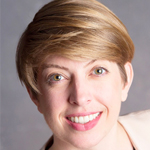 Marni von Wilpert (2006–08) was one of five new members joining the San Diego City Council in December 2020. She was a social worker for the Peace Corps in Botswana during an AIDS epidemic there, providing experience with virus testing and contact tracing for today's pandemic.
CHINA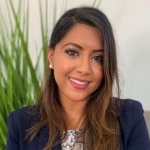 Felicia Singh (2013–15) is a Democratic Party candidate for New York City District Council 32, with education reform as a major campaign objective along with utility management and women's empowerment. The election will be held in June 2021.

COSTA RICA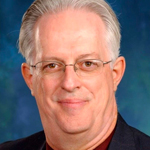 Jim LaBate began his Peace Corps service in the mid-1970s in Costa Rica. He recently retired from Hudson Valley Community College where has was a writing specialist. His sixth novel, Streets of Golfito, published in 2020 is loosely based on his Peace Corps experience.
COTE D'IVOIRE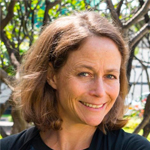 Polly Dunford was named president and CEO of IntraHealth International, a large global health organization based in Chapel Hill, North Carolina just as Covid-19 was emerging as a threat to the world.
DOMINICAN REPUBLIC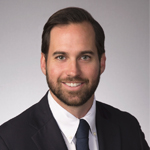 Edward Crawford (2004–06) is the co-founder and president of Coltala Holdings in Dallas, Texas. He recently announced a $150 million partnership with Trive Capital. He has authored works regarding "conscious capitalism" and the potential rise of this socially responsible economic and political philosophy. Crawford is also in the inaugural cohort of the National Peace Corps Association 40 Under 40.
ECUADOR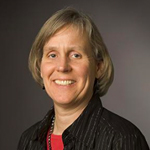 Mildred Warner (1979–81) received the Association of Collegiate Schools of Planning, Inc. (ACSP) Margarita McCoy Faculty Award for the advancement of women in planning in higher education through service, teaching, and research in November 2020.
ESWATINI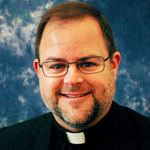 Father Michael Fuller, a priest of the Diocese of Rockford, Illinois, has been named associate general secretary of the U.S. Conference of Catholic Bishops (USCCB) in November 2020. Before arriving at the USCCB, he served as chairman of the Department of Spiritual Theology from 2011 to 2016 and chairman of the Department of Christian Life from 2002 to 2011 (University of St. Mary of the Lake/Mundelein Seminary). He also was editor of the Chicago Studies Theological Journal.
ETHIOPIA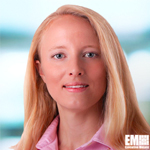 Christen Marie Smith (2007–09) has taken a new role as Vice President of LMI federal health and civilian market. She aims to continue LMI's efforts to help government customers manage health care delivery and federal work environments as well as drive scientific and space innovation efforts.
GUINEA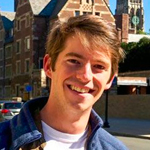 Jackson Willis has been named a Rhodes Scholar in the first-ever virtual selection process, necessary due to the COVID-19 pandemic. He will pursue Master of Science degrees in economics for development and in global governance and diplomacy at Oxford.
KAZAKHSTAN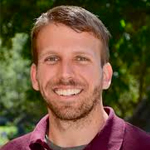 Michael Hotard (2009–11) manages research projects related to undocumented immigrants and health care at Stanford University's Immigration Policy Lab. In late October 2020 he discussed the experiences and struggles that have shaped his career in an online presentation to current Stevenson Center Fellows at Illinois State University.
KOREA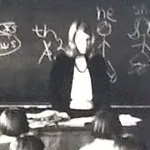 Sandra Nathan (1966–68) was among the Korea RPCVs who received a surprising gift from the people in her Peace Corps community more than fifty years earlier – a "COVID-19 Survival Box." The box containing expressions of concern and support was sent to former Volunteers who served in Korea during the early 1960s. Here's the story from The New York Times.
KYRGYZSTAN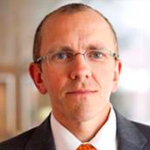 Michael Drake is the co-founder and Chief Operating Officer of Taza Aya ("fresh air" in Krygyz). The company has been named an awardee in the Invisible Shield QuickFire Challenge, a competition created by Johnson & Johnson Innovation in cooperation with the U.S. Department of Health and Human Services' Biomedical Advanced Research and Development Authority. The program seeks protections from airborne viruses with minimal impact on daily life.
LIBYA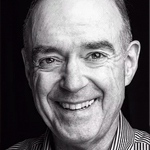 Randy Hobler (1968–69) interviewed 101 of his fellow RPCVs in depth for his new book: 101 Arabian Tales: How We All Persevered in Peace Corps Libya.
PHILIPPINES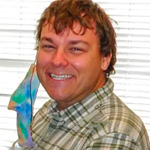 Zac Schnell (2012–14) was named the Pamlico Community College's 2020 Instructor of the Year. He also began assisting with Occupational Safety and Health Administration training for Continuing Education students.
MACEDONIA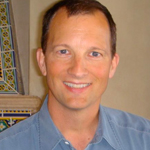 Cal Mann (2017–20) will share his experience as a Rotarian serving as a Peace Corps Volunteer in Eastern Europe before the 2020 pandemic evacuation. Tune in on February 11, 2021 with the Rotary Club of Northfield at 12:00 PM via Zoom (Meeting ID: 853 8396 5788; Passcode: 601997).
MEXICO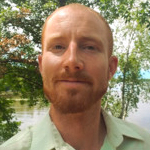 Kyle Fredrickson (2014–16) is District Forester for Aitkin County Soil and Water Conservation District. His work with an aerial drone for conservation purposes in the Minneapolis-St. Paul region has deepened understanding and created new educational opportunities. "To cross a wetland, it could take two to three hours to reach the site," Hughes told a reporter recently. "The drone can do it in five minutes, plus we can't get that perspective from the ground."
MONGOLIA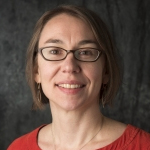 Katie Murray is the new executive director of Oregonians for Food & Shelter (OFS), a nonprofit agribusiness group. At OFS she aims to safeguard necessary tools for natural resource industries while ensuring users aren't left without alternatives if regulatory changes occur.
PANAMA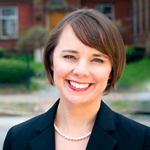 Shenna Bellows (2000–02) has been elected by Maine's 130th Legislature to be Maine's new secretary of state. She is the first woman elected to serve in the role. During her remarks at her swearing-in in January, she noted that her grandmother, who celebrated her 101st birthday just days prior, was born in the year that saw the final ratification of the 19th Amendment guaranteeing women the right to vote.
PAPUA NEW GUINEA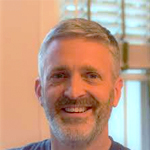 Christopher Davenport (1994–96) published the memoir Tin Can Crucible through Lume Books in December 2020. The title, an account of modern-day sorcery, was previously available via NetGalley. The author is a Foreign Service Officer with the U.S. Department of State.
PARAGUAY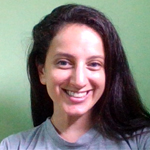 Estee Katcoff (2011–14) founded in 2016 the Superkids Foundation, a nonprofit in Paraguay that fills in literacy gaps and trains students to be educational leaders. In 2017 she founded GMAT/GRE test prep company PrepCorps in Seattle to recruit top test-takers to teach courses while fundraising $60,000+ for international education.
SENEGAL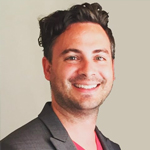 Jet Richardson (2008–10) has completed his first year as Executive Director of Habitat for Humanity Tri-County Partners. Prior to that he has completed nearly four years with the International Crisis Group — an independent, non-profit, non-governmental organization committed to preventing and resolving deadly conflict.
TANZANIA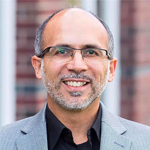 Adeel Amed has been appointed by the University of Nevada, Reno, Extension, College of Agriculture, Biotechnology and Natural Resources as Lyon County educator, focusing on community and economic development. He was born in Pakistan and immigrated to the United States as a child before entering college and serving in the Peace Corps.
THAILAND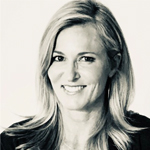 Kari Miller (1997–99) is the Founder and Executive Director of International Neighbors. She works with Charlottesville, Virginia's refugee and SIV population (special immigrant visa holders, who worked for the United States during the conflicts in Afghanistan or Iraq), equipping these new neighbors with the network and skills needed for them to thrive — not just to survive — as aspiring Americans.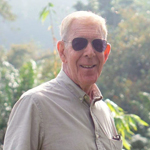 Dick Sandler is known as Thailand's "Grandfather of eco-tourism" and was one of the early pioneers in Thailand's now burgeoning eco-tourism sector. A Fulbright scholarship in research economics led to him joining Peace Corps staff in Thailand. He has also worked for the United Nations Development Fund and the World Bank, focusing on rural development projects. His latest resort project in Thailand is Our Jungle Camp in Khao Sok.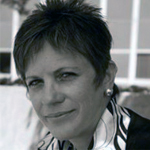 Melissa Wurst (1989–92) is the owner and founding member of Language Solutions, Inc. Founded in 1998, the enterprise is assisting those with limited literacy, translation, and interpreting skills.
UGANDA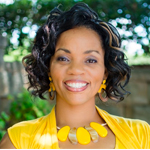 Renee Manneh (2007–09) is a doctoral candidate at Campbell University for a degree in Health Sciences. She is the Executive Director at her private practice where she also sees clients as a Licensed Clinical Social Worker.
VANUATU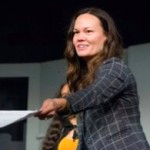 Brianna Russell (2008–10) is the Founding Executive Director of Girls Leading Girls, Inc., a nonprofit organization in San Francisco that trains young women in leadership and life skills.
---
Please share your news with us! Email Peter Deekle.
---