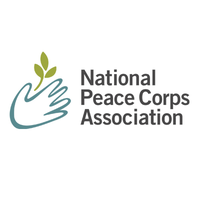 New NPCA Board Directors Summary 2023
By Dan Baker
I am thrilled to introduce the forthcoming additions to NPCA's Board of Directors. With the unprecedented participation of 1,267 voters, our membership has effectively filled five vacant positions for member-elected seats on the board. Moreover, the governance committee has thoughtfully selected five candidates from the ballot to occupy open member and board-elected seats, for an expanded total of 21 board directors.
Get to know our ten new directors below. Each of these individuals brings a unique set of skills, experiences, and perspectives that will undoubtedly enrich our organization's efforts and contribute to our ongoing success. We are very pleased with the added diversity of background and experience that these individuals will add to an already strong and representative group.
I am delighted to extend a warm and heartfelt welcome to these ten exceptional individuals who will officially join the board as of our Annual Board Meeting on September 23 in Chicago. Their commitment to the values of peace, cultural exchange, and community development is both inspiring and vital as we continue our mission of promoting understanding and cooperation across borders, and fostering a united and vibrant Peace Corps community at home.
Finally, I extend my heartfelt thanks to all NPCA members who actively participated in this year's voting process. Let us come together in extending a warm welcome to our incoming board directors.
In Service,

---
Meet the New NPCA Board Directors:
Photo

Name (with link to profile)

State

Current Job

Type

Term1

RPCV: Thailand 1991–93

DC

Managing Director at Deloitte.

Member-Elected

3 years

Sue Forster-Cox (Re-elected)

RPCV: Colombia 1977–79

NM

Professor Emerita at New Mexico State University

Member-Elected

3 years

RPCV: Ukraine 1998–2000

PC Staff 2004–12.

DC

Leadership and Professional Development Professional at TRG

Member-Elected

3 years

RPCV: Bolivia 2002–04

VA

President at Retreat Hotels & Resorts

Member-Elected

3 year

RPCV: Guatemala 2007–09

NC

Director of Finance and Operations at myFutureNC

Member-Elected

3 year

RPCV: Guinea 2013–15

CA

Attorney; Clerk at Northern District of California U.S. District Court

Board-Elected

3 years

RPCV: Uzbekistan 2005;

Suriname 2005–08

MD

Communications, Marketing & Fundraising Consultant

Board-Elected

3 years

RPCV: Bangladesh & Mongolia, 2001–05

PC Staff, 2008–17

VA

Partner in Ayon Capital

Member-Elected

1 year2

RPCV: Philippines 1982–85

HI

Chief Strategy Officer for Maui County's three hospitals and two clinics, Healthcare industry consultant

Member-Elected

1 year

RPCV: Micronesia 1974–77

CA

Treasurer/Tax Collector for San Diego County

Board-Elected

2 year
1The NPCA Board typically has six or seven board vacancies each year.
2Board directors serving 1 or 2 year terms are completing the term of a Director who departed early, and will be eligible to complete two additional 3-year terms following the completion of an abbreviated term.
---