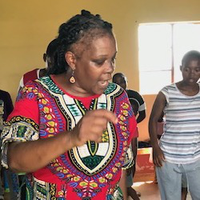 Meet

Carole Anne "Aziza"

Reid,

the winner of the 2021 Lillian Carter Award.
By NPCA Staff
Photo: Dance lessons in Eswatini. Photo courtesy Carole Anne Reid
Carole Anne "Aziza" Reid was serving as a youth education Volunteer in Eswatini when COVID-19 forced the evacuation of all Volunteers. It was her second tour with Peace Corps; she served in Moldova 2016–18, working in community organizational development. There, she created community programs to empower women and youth through African dance classes and social justice activities.
Home is originally Harlem. When Reid joined the Peace Corps at age 53, she brought years of experience in the arts—including as founder of Def Dance Jam Workshop, an intergenerational performing arts troupe and academic program serving Deaf, hearing- impaired, and physically and developmentally disabled youths and their families. In her career as a dancer, she toured with Stevie Wonder and rap artists KRS One and Boogie Down Productions. On Broadway, Reid worked as assistant choreographer on "Rent" and "Mulebone."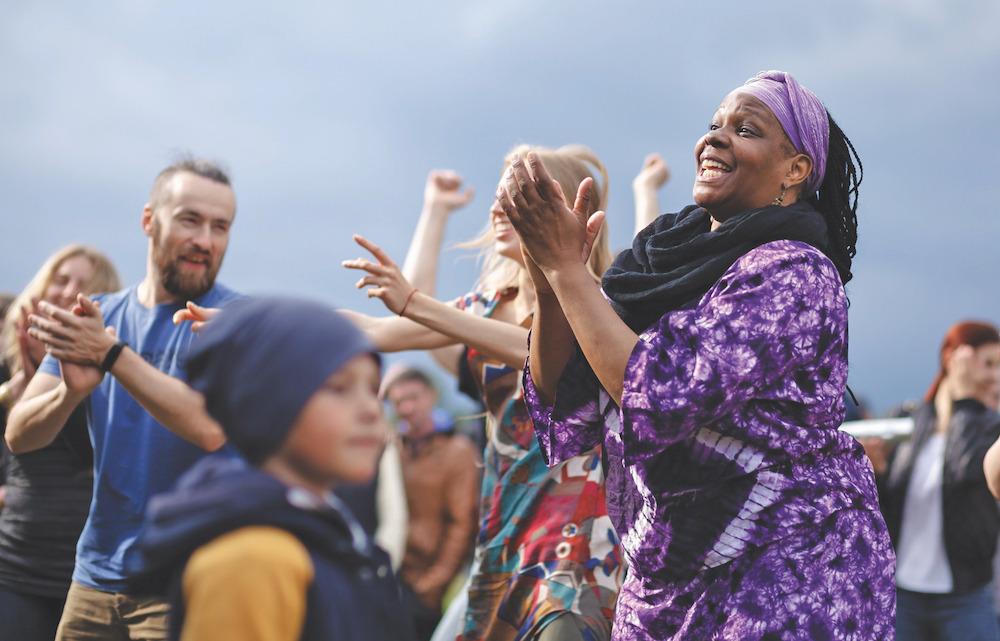 Move to the music in Moldova: Aziza Reid, in purple here, has also taught with the Peace Corps in Eswatini. Photo by Vadim Moroschuk
Brought home by the pandemic, Reid, who is an ordained interfaith minister, formed a nationwide collective called Ministers of Color Sacred Circle, which aims to address racial disparities facing people of color.
On June 25 she was presented with the 2021 Lillian Carter Award by the Peace Corps, honoring contributions by outstanding Volunteers who were over age 50 when they served. The award was established in 1986 in honor of President Jimmy Carter's mother, Lillian Carter, who, at age 68, served as a Peace Corps health Volunteer in India. Lillian Carter's commitment to Peace Corps service was an extension of her dedication to humanitarian efforts at home and abroad.
---