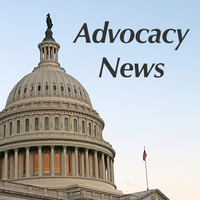 Last week Congress approved legislation calling for $2.2 trillion in emergency stimulus—legislation that included $88 million for Peace Corps. That was the third law passed by Congress to address the coronavirus pandemic and its economic consequences.
Work is now well underway on a fourth stimulus package, with more Peace Corps related legislation on the way.
Peace Corps Legislation Announced
National Peace Corps Association has been working closely with Congressional leaders to enhance benefits for Peace Corps Volunteers. On Friday, April 3, Senators Chris Murphy (D-CT), Susan Collins (R-ME), and Dianne Feinstein (D-CA) introduced legislation that would address several key concerns of the Peace Corps community. The legislation seeks to:
Address the need to provide some form of unemployment compensation for evacuated Returned Peace Corps Volunteers (RPCVs) who are jobless several months from now, having exhausted their initial Close of Service financial support (readjustment and evacuation allowance).

Further extends health insurance benefits to evacuees.

Expedite hiring of RPCVs using their Non-Competitive Eligibility for federal job openings.

Prompt redeployment of Peace Corps Volunteers as soon as practicable and an expedited re-enrollment process for evacuated RPCVs.
Read Senator Murphy's Press Release
"We applaud the bipartisan effort of Senators Murphy, Collins, and Feinstein to introduce this important legislation to address some of the longer-term support needs of evacuees, and to reinforce Peace Corps' stated goal to redeploy Volunteers around the world as soon as possible," said Glenn Blumhorst, National Peace Corps Association President and CEO. "While we anticipate the agency is already at work to address some of these concerns, we are so grateful that a number of congressional offices have been reaching out to us, asking how they also can best support Peace Corps and its Volunteers. Legislation such as this sends a strong message that Congress is committed to the return of thousands of Volunteers across our interconnected world, ready to address many of the major global challenges we face."
This is the first of what are expected to be several legislative initiatives to address concerns and needs of the Peace Corps community.
Senate, House Letters Released
Also this week, Senator Chris Van Hollen (D-MD) and Representative Dean Phillips issued a bicameral Senate/House letter to the Secretary of Labor asking that evacuated RPCVs and Americorps volunteers be eligible for unemployment benefits under the Pandemic Unemployment Assistance Act (part of the CARES Act, passed last week). A second letter calls upon Peace Corps, Americorps, and the Federal Emergency Management Agency to provide RPCVs with the opportunity to enlist in domestic COVID-19 response efforts.
Read this press release to learn more about these letters.
Final Week for Peace Corps Funding Letter
Finally, we are about to enter the last week of NPCA Action Alert to ask Senators to sign an important Senate letter to support continued strong funding for Peace Corps' annual budget. Twenty-six senators have signed the letter, which has an April 10th deadline. Follow this link to learn more and take action!
---