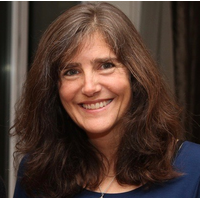 National Peace Corps Association (NPCA) is proud to announce Liz Fanning as the recipient of the 2019 Sargent Shriver Award for Distinguished Humanitarian Service in recognition of her tireless efforts to create and expand CorpsAfrica, a nonprofit organization that gives young Africans the opportunity to serve like Peace Corps Volunteers in their own countries. The award is presented annually by NPCA to Returned Peace Corps Volunteers who continue to make a sustained and distinguished contribution to humanitarian causes at home or abroad, or are innovative social entrepreneurs who bring about significant long-term change. It honors the tremendous contributions of the first Peace Corps Director, Sargent Shriver, in founding and developing Peace Corps.
Since founding CorpsAfrica in 2011, Fanning has been serving as the organization's executive director. Her efforts to expand CorpsAfrica's reach have built a strong follower base of over 10,000 individuals seeking to participate in the organization in various capacities: as applicants to the Volunteer program, friends of the organization, donors, and partners. CorpsAfrica currently hosts 70 Volunteers in four countries: Morocco, Senegal, Malawi, and Rwanda, and they receive regular requests from local populations and government authorities for African volunteers. By 2030, Fanning aims to host CorpsAfrica Volunteers in all 54 African nations, with up to 250 Volunteers in each country. The result? 13,500 volunteers in communities across Africa each year, a mix of Volunteers serving in their own country and in other African countries. Each Volunteer will live in a high-poverty village, touch, and change the lives of hundreds, perhaps thousands of people, and return home to embark on a successful, purposeful career. "Then, we can begin to think about CorpsAsia." The sustained and distinguished humanitarian impacts of CorpsAfrica are tremendous, and could grow to be on par with Peace Corps itself. "When I was a Peace Corps Volunteer in Morocco [1993-1995], amazing young Moroccans used to ask me if they could do what I was doing. They'd say, 'I'm Moroccan, I want to help my country, can I be a Peace Corps Volunteer?'" Inspired by her service, Fanning founded CorpsAfrica so that passionate individuals in African countries could have the same opportunity she did to learn, grow, and make an impact.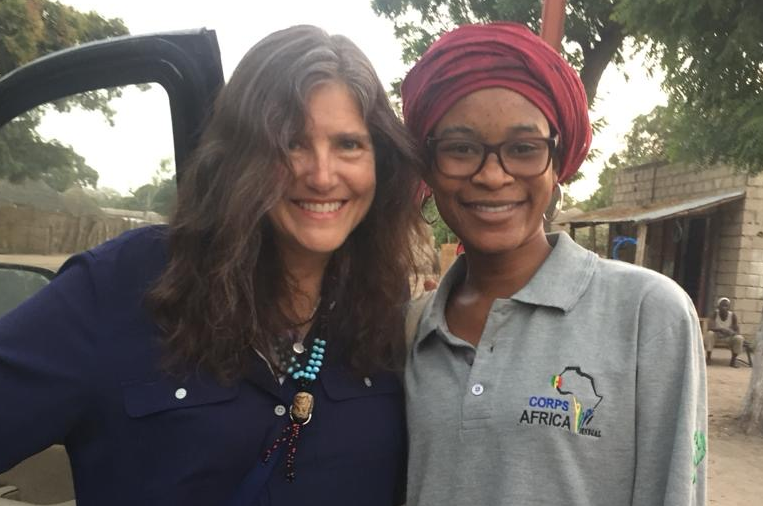 In a letter accompanying Fanning's nomination for the award, former Peace Corps Director Carrie Hessler-Radelet stated, "[CorpsAfrica] has been growing ever since its beginning and is changing the lives of both CorpsAfrica Members and their communities—in the same way Peace Corps transforms the lives of Volunteers and the people they serve. It is the greatest compliment to the Peace Corps that young Africans want to be Peace Corps Volunteers themselves. I think it's especially wonderful that an RPCV has taken it upon herself to give young Africans that opportunity."
​CorpsAfrica recognizes Peace Corps's enormous success and seeks to build on it by offering the same transformative experience to emerging leaders in Africa. Every year, CorpsAfrica recruits men and women to move to and volunteer in high-poverty communities within their own countries for one year. These volunteers complete four weeks of training built around experiential learning to empower and equip them with the skills and mindsets they will need to be successful at their sites. The volunteers are then placed in participating communities. They work to gain the community's trust and understanding by engaging the local residents in conversations and facilitating community meetings to identify and address changing and complex local needs. These discussions include topics surrounding education, health, small business development, urban planning and infrastructure, agriculture, the environment, and more. They then initiate and facilitate projects that fulfill these key needs in their communities and whose impact and success can be carefully measured and monitored.
NPCA will present the award during the annual Peace Corps Connect conference, June 20-22, 2019 in Austin, Texas. Learn more and register here.
---