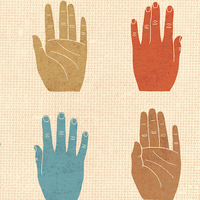 From Peace Corps to AmeriCorps to envisioning a quantum leap: 1 million people in the U.S. serving every year — and changing the culture and ethos of service. So how do we get there?
A conversation with Mark Gearan and Keri Lowry.
By Steven Boyd Saum
In 2017, the U.S. government undertook the first-ever comprehensive and holistic review of all forms of service to the nation, and Congress wrote into law the creation of the National Commission on Military, National, and Public Service. Over many months, this 11-member bipartisan commission embarked on visits to 42 cities in 22 states, to listen and learn. One area they were charged with examining: military selective service. Then, more broadly: how to expand all kinds of service — domestically and internationally.
The commission issued its final report, including a raft of recommendations, in March 2020 — as a pandemic swept the country. Media attention was minimal — which was both understandable and ironic, given that the crisis underscored the need for service, such as "a Peace Corps for contact tracers." Even so, recommendations in the report began shaping proposed legislation. And, as this year has shown, there are much bigger changes afoot.
As for selective service: The commission recommended that all citizens, regardless of gender, be registered. That is reflected in next year's Defense Authorization Act, currently making its way through Congress.
MARK GEARAN served as vice chair for the commission. He was director of the Peace Corps 1995–99 and president of Hobart and William Smith Colleges 1999–2017. Since 2018 he has led the Harvard Kennedy School's Institute of Politics.
KERI LOWRY served as director of government affairs and public engagement for the commission. She served as a Peace Corps Volunteer in Burkina Faso 2000–02. She has gone on to serve on the National Security Council; as regional director for the Peace Corps for Asia, Europe, the Middle East, and North Africa; and as deputy assistant secretary of state. She is currently in the National Security Segment of Guidehouse.
---
Steven Saum: Let's start with the big question behind this whole endeavor: If we're talking about it on a national stage, why does service matter?
Mark Gearan: It goes to the very fabric of our life and civil society. The work can make a real and meaningful difference in communities, in terms of actual outcomes, both domestically and globally. It's also a powerful statement about our society: about people giving back and caring about others, to share skills and work for the public good. There's an individual and a collective dimension. And at a time when our nation has these deep divisions, service can be a uniter. It can allow people to work across the whole spectrum of differences that may separate us. Common purpose for the public good is vital for our society's health and well-being, and for our nation's security.

Saum: Talk about where we were as a country when this project began — your sense of what was at stake. And how has that changed since the report came out last year?
Gearan: What Senators John McCain (R-AZ) and Jack Reed (D-RI) did was really unprecedented: bring together military, national, and public service. It offered a different look, because it affected the very structure of the commission; those appointed by congressional leadership and the president reflected a diversity of experience — military backgrounds, congressional staff, people who had held elected office, some of us directly associated with national service. I liken some of the work we did to de Tocqueville's tour of our country in his great book: We traveled, did extensive listening sessions.
There is so much good work going on around the country — that's the good news. But the potential is largely untapped. That led to recommendations that, at the beginning, I would not have imagined. Civic education, for instance, came up through the listening. The report gives a comprehensive road map — and it offers an expansive vision that strengthens all forms of service to meet the needs that we have, and in so doing, strengthens our democracy.
Keri Lowry: The listening sessions helped us understand different facets, the actors in various spaces, how much overlap there was, and ways they could work together to start to bridge divides. The report does a great job of helping put those pieces together. The question is, what is the right ignition to get it going?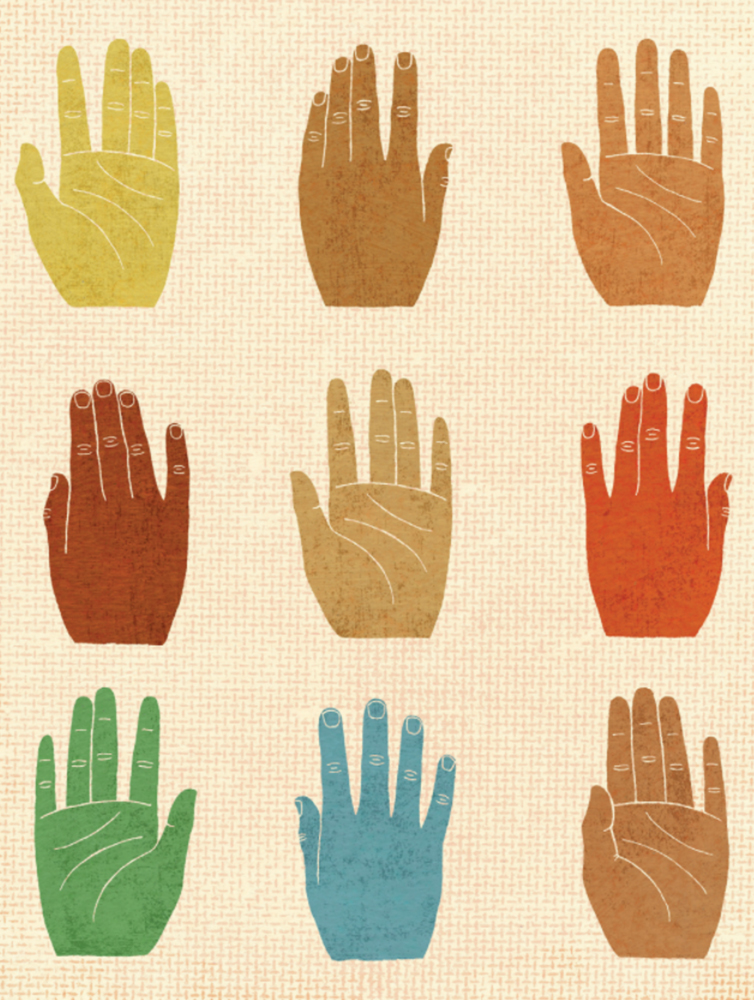 Illustration by James Steinberg
Gearan: Service is a fundamental part of who we are as Americans, and how we meet our challenges. But we're a big country, 330 million people. By igniting the extraordinary potential for service, our recommendations will address critical security and domestic needs, expand economic and educational opportunities, strengthen the civic fabric — and establish a robust culture and ethos of service. Legislatively, part of this effort is in the American Rescue Plan, passed in March 2021; there's $1 billion for AmeriCorps. That doubles AmeriCorps funding. There is growing support for bipartisan efforts, like the CORPS Act, introduced by Senator Chris Coons (D-DE) and Senator Roger Wicker (R-MS). Hopefully, the broader point will extend to Peace Corps and other streams of service.
Lowry: One great example of where the commitment to service comes together: In 2020, evacuated Peace Corps Volunteers were able to pivot their service when they came back and help domestically, based on what they learned overseas. A lot of them integrated with AmeriCorps efforts. It was very organic.
Gearan: When I served as Peace Corps director, we had 10,000 applications for 3,500 slots every year. I can't attest that all 6,500 who were not invited would be qualified. But Americans, confronted with those facts, would say something's fundamentally lacking—that you have thousands raising their hands to serve, and we would not support them. We saw that domestically as well, on our tour, this untapped potential.
We've had 235,000 Americans who've served in the Peace Corps and over a million in AmeriCorps. There's growing interest. We can, by 2031 — the 70th anniversary of President Kennedy's call — envision a million Americans will begin to serve in military, national, or public service every year. That's a significant scaling up. When I was director, we had the campaign to get to 10,000 Volunteers by 2000. We got authorizing legislation done. The appropriations weren't there.
The long-term goal is to cultivate a culture and ethos of service, in which individuals of all backgrounds expect, aspire, and have access to serve. This comes with bipartisan support. The chair of the commission was a former Republican congressman. We had folks appointed by Senator Mitch McConnell, Speaker Paul Ryan; I was appointed by Senator Reed—so the commission did represent a broad ideological spectrum. At the end, we were united in our recommendations.
Lowry: One thing that became clear fairly quickly in the listening sessions is how little people knew about opportunities to serve — or the variety of venues. They might know about one component of service, but not others.
Gearan: One recommendation is the creation of a White House Council to coordinate service efforts across the federal government, to make service more focused and effective — and draw a brighter spotlight on it. Another is to have an online platform providing a one-stop shop for individuals to explore service opportunities. Low awareness and lack of access are real obstacles preventing many Americans from serving. That would also help service organizations — certainly the Peace Corps — find those with the interests or skills they need to achieve their mission. President Kennedy's vision with the Peace Corps, continuing domestically with AmeriCorps, supported by present bipartisan administrations and Congress over the years, seems a good foundation to build on. Senator Coons' work with Senator Wicker and other Republicans to advance the CORPS Act is another recent example of bipartisan support. In terms of AmeriCorps, there are real needs being met — and a documented return on investment. A good body of research shows that for every dollar you put in, there's $17 returned.
With the tragedies of the pandemic, inequities have been laid bare — unequal access to healthcare, education. That has a motivating impact for many lawmakers: How could service meet some of these needs? The past year has put a sense of urgency on answering that.
Saum: The report was released in March 2020 as the country was going into real crisis with the pandemic — a tough time, yet the need for service was even more relevant.
Gearan: Our target date, March 25, was planned months in advance because of necessary deadlines — including printing. It fell at the height of the pandemic and lockdowns. Having said that, we also included, in addition to some 64 recommendations, legislative language — which was helpful to the Hill for operationalizing quickly. Some recommendations helped shape legislation introduced last year, and more this year — such as with Congressman Jimmy Panetta (D-CA), and his caucus's efforts; and the efforts that Senator Coons and others have picked up in the Senate.
I have seen more momentum and energy associated with thinking about service in an expansive way than I have for many years. It's almost always been somewhat of a defensive posture: Save AmeriCorps, advance the Peace Corps budget. Along with the legislative tactical piece, this really brought it to a broader level of conversation. It's a unique moment.
Significantly, it's also clear that with the tragedies of the pandemic, inequities have been laid bare — unequal access to healthcare, education. That has a motivating impact for many lawmakers: How could service meet some of these needs? The past year has put a sense of urgency on answering that.
We traveled to 22 states and consulted with hundreds of stakeholders, hearing thousands of public comments. It was three years of work charged by the Congress. The initial focus was the selective service and whether there would be a requirement for all Americans to register; that always has news focus. But there's been a much more fulsome look at our recommendations.
Saum: One common refrain I hear again and again is: "We need a Peace Corps for this, we need a Peace Corps for that." There's a recognition that service, and harnessing the energies of more Americans, might be a way to deepen understanding, address problems, and weave the fabric of the country more strongly.
Gearan: There's the deep respect that the Peace Corps enjoys — deservedly so, thanks to the work of Volunteers, which has laid out this path in many ways.
AmeriCorps has added to it, certainly. Peace Corps was born in another political time, with a vision and energy that has marked six decades of making a difference; that informs so much of what this broad movement is about. When I would travel and listen to different stakeholders, there was frequently more than just a nod to the Peace Corps; there was a foundational element of understanding the importance of service through people's understanding of the Peace Corps.
So there are many reasons to be grateful to Peace Corps Volunteers and what they have done. It's also allowed for this moment — as when President Clinton started AmeriCorps, and people understood the shorthand for it was "the domestic Peace Corps."

Saum: So where do you see the ignition coming from?
Lowry: Look at the meetings that National Peace Corps Association began convening last year, for Peace Corps Connect to the Future. As came up in discussion there, the private sector has a potentially big role here.
The Employers of National Service, and getting more employers to join — that could be an igniter. Show more benefits to young people — or even not young people: You're learning skills and capabilities that can help you get a job. My company makes efforts to hire candidates that have military, public, and/or national service on their resumes.
To usher in this new era of service, we need the infrastructure to support a million Americans in national service.
Gearan: To support a million Americans serving by 2031, you have to remove some barriers. We know from our travels that AmeriCorps, YouthBuild, Peace Corps can make a difference, meet challenges. The demand is there. To usher in this new era of service, we need the infrastructure to support a million Americans in national service. Part of it is expanding existing programs. Part of it is creating new models — such as a new fellowship program to allow Americans to choose where they want to serve from a list of certified organizations. We made recommendations for funding demonstration projects to pilot innovative approaches, and to increase private sector and interagency partnerships. You're not going to get to a million without that.
Look at recent numbers for national service: 7,300 Peace Corps Volunteers, 75,000 AmeriCorps volunteers. We're a long way from a million. But if we really committed ourselves, it's achievable. Then it would lead to the next level, as Harris Wofford used to say. It won't be atypical to ask, "Where have you served?"
Lowry: We want to change that conversation, but also start to change the culture.
Saum: For the Peace Corps community, what's important for them to keep in mind in terms of national service — and making that quantum leap?
Gearan: First, gratitude. I would hope the Peace Corps community and Returned Peace Corps Volunteers, in particular, would feel proud that their service has ushered in a moment for us to significantly enhance the ethos of service in our country, because their work from the early years through today has prepared a pathway for significant expansion.
Secondly, I hope they would be a part of this movement. Their voice is unique, it is appreciated — and they can speak from experience as we work with legislators to advance this expanded national service movement. I'd hope their attentiveness to legislative work and all the good work of NPCA on advocacy would continue. We're at a real pivotal moment for expanded opportunities for service.
Lowry: Peace Corps gave me opportunities that I never envisioned. For national service to expand and meet the needs of a broader swath of the American population, we need those voices of returned Volunteers to help make national service meet the needs of individuals today. Just because my Peace Corps service included X-Y-Z, that doesn't mean that the Peace Corps service of someone tomorrow might not have elements that we haven't been considering to date, or it just hasn't gotten over the finish line. Their understanding and their voices can help make national service the best that it can be going forward — for their children and their children's children.
National Peace Corps Association did a phenomenal job of teeing that conversation up last year. It would be wonderful if there's a way that we can continue that conversation to make national service even better.
We sit atop 60 years of demonstrated efforts by Americans making a difference. That's a proud legacy. I would say the best way to honor it is by saying, OK, what is the next chapter?
Gearan: In so many ways, the Peace Corps is kind of the crown jewel of so much great service work. Its roots and foundational ethos, thanks to Sargent Shriver and his contemporaries, so informed the broader movement. And if anyone would be calling for innovation and creativity and expanded slots for the Peace Corps' next chapter, it would be Sargent Shriver.
We're in this moment, formed and complicated by a pandemic, with challenges and needs that have been exposed for decades as well. But congressional and state leadership see how service is making a difference. We sit atop 60 years of demonstrated efforts by Americans making a difference. That's a proud legacy. I would say the best way to honor it is by saying, OK, what is the next chapter?

Saum: What does it mean to serve now?
Gearan: As Peace Corps director, when I was visiting Volunteers or meeting RPCVs, the commonality of experience was striking—whether one had served in the '60s in Ethiopia, in Poland in the '90s, or South Africa in the 2000s. The shared experience of making a difference was the through line. And that brilliant Third Goal—the domestic dividend—is one of the underappreciated pieces of the Peace Corps.
We have now 235,000 Americans who have served — many in top-level government, business, education, industry, commerce, law, across the spectrum.
Lowry: Go back to that sense of being innovative and looking forward: Peace Corps' true roots are in building peace and friendship. This is why we're serving in communities, not just for a short but for a longer duration of time — to really build and seek to understand.
---
Read the Report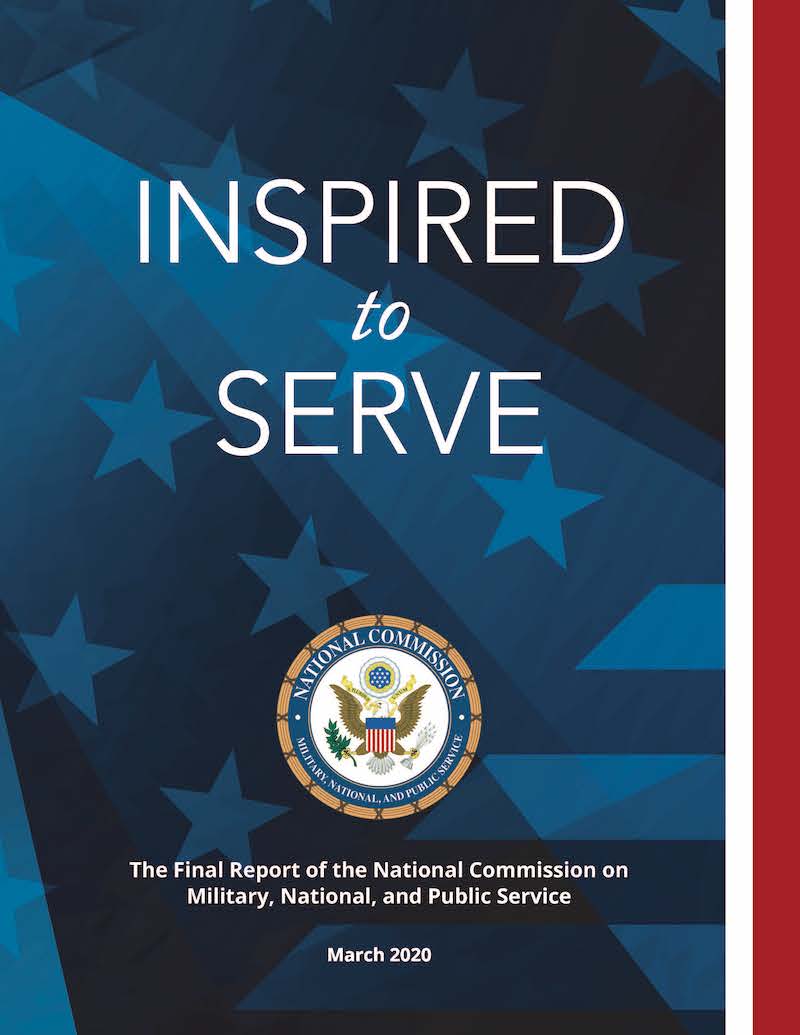 ---
Steven Boyd Saum is editor of WorldView.
---