2018
Arlene Golembiewski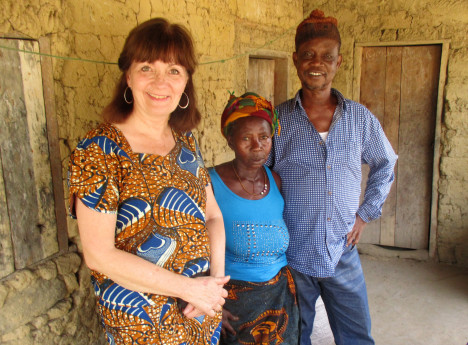 After retiring from Procter & Gamble as Associate Director of Global Health, Safety and Environment, Arlene returned to Sierra Leone in 2011 and rural Bumpeh Chiefdom where she had been a Peace Corps teacher from 1974 to 1976. From asking how she could help, a scholarship fund for girls began. In March of 2013, Arlene founded Sherbro Foundation Sierra Leone (SFSL), a non-profit NGO whose mission is to help Sierra Leone move from poverty to self-reliance through education and economic empowerment. SFSL follows the Peace Corps model of working with grassroots organizations on community-led development that empowers them to meet needs they identify with resources they have.
Arlene serves as SFSL's volunteer Executive Director and has recruited an all-volunteer staff to support her. In five years, Arlene helped develop CCET-SL's organizational capacity for seven programs, directly improving the lives of over 8,000 people. These programs are already locally recognized as models of community-led development for reapplication by others. The scholarship program has helped more than 600 girls with more than 1250 awards and just gave the first college scholarship.
Read the press release about Arlene's award.