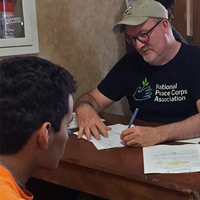 There is a great need for Spanish-speaking volunteers to serve in hospitality centers at the southern border. NPCA President Glenn Blumhorst (Guatemala 1988-91) recently took a leave of absence to lend a hand. Here's his story and how you can volunteer with Annunciation House.
"I can empathize with them; I've been in their shoes," said Lupe, the Amtrak ticket agent in El Paso, Texas. I was dropping off Fortunato and his six-year-old daughter, Lourdes, for their four-day trip to Bellingham, Washington, with connections in Los Angeles, Oakland, and Seattle. I was moved by how kind and considerate Lupe was to these particular travelers - refugees who had made the arduous journey from their villages in Guatemala to the United States, desperately seeking the physical safety and economic security that we Americans take for granted.
"I can too," I replied. "I've been in their village," explaining that I had been a Peace Corps Volunteer in Guatemala three decades earlier and had continued visiting often since then. We both agreed that our experiences - Lupe as an immigrant from Mexico, and me as an RPCV - shaped our perspectives and attitudes toward Fortunato and Lourdes as guests in our country. Lupe neatly arranged their itineraries in a folder and asked a nearby Hispanic passenger to help them find their onward train upon arrival in Los Angeles.
I'd taken leave from my official duties at National Peace Corps Association to volunteer with Annunciation House in El Paso because I needed to see for myself the reality down on our southern border. I wanted to do something meaningful. Assigned to the team at Soluna hospitality center, I worked alongside dozens of dedicated and caring volunteers to help ease the transition for the predominantly Central American refugees arriving to the United States. It was an enlightening "mini-Peace Corps" experience.
Though I met Hondurans, El Salvadorians, Nicaraguans, Ecuadorians, Brazilians, and Cubans during my 10-day stint, the vast majority of migrants were Guatemalans, mostly Mayan indigenous from the western highlands. It brought a huge smile to the face of Maria, a young woman from my old Peace Corps site, San Miguel Chicaj, when I greeted her in her native Rabinal Achi dialect "nu wanima' ka kikotik" (my heart is content). These beautiful people could have been the family in the mud hut next door who befriended me when I was a guest in their country.
Like Fortunato and Maria, most of the refugees were single parents traveling with one or two young children. Their stories were largely similar. Having typically left Central America 15-20 days earlier, they had journeyed by bus, train, taxi, and/or flatbed truck to Ciudad Juarez, Mexico. The Rio Grande runs shallow near El Paso, so most migrants simply crossed the border by night and, upon setting foot on U.S. soil, were apprehended by, or turned themselves in to, U.S. Customs and Border Protection. Read why a border wall won't stop the immigration surge.
Nearly all of them told me about spending two or three nights huddled under the U.S. side of the Paso del Norte International Bridge in a makeshift holding pen (which I had seen for myself and in the media), sleeping on the gravel surface with only a thin aluminum foil for protection against the elements. They were then transferred to the infamous "hieleras" (iceboxes), the Immigration and Customs Enforcement (ICE) detention centers around El Paso, where they slept on concrete floors for another five to six nights.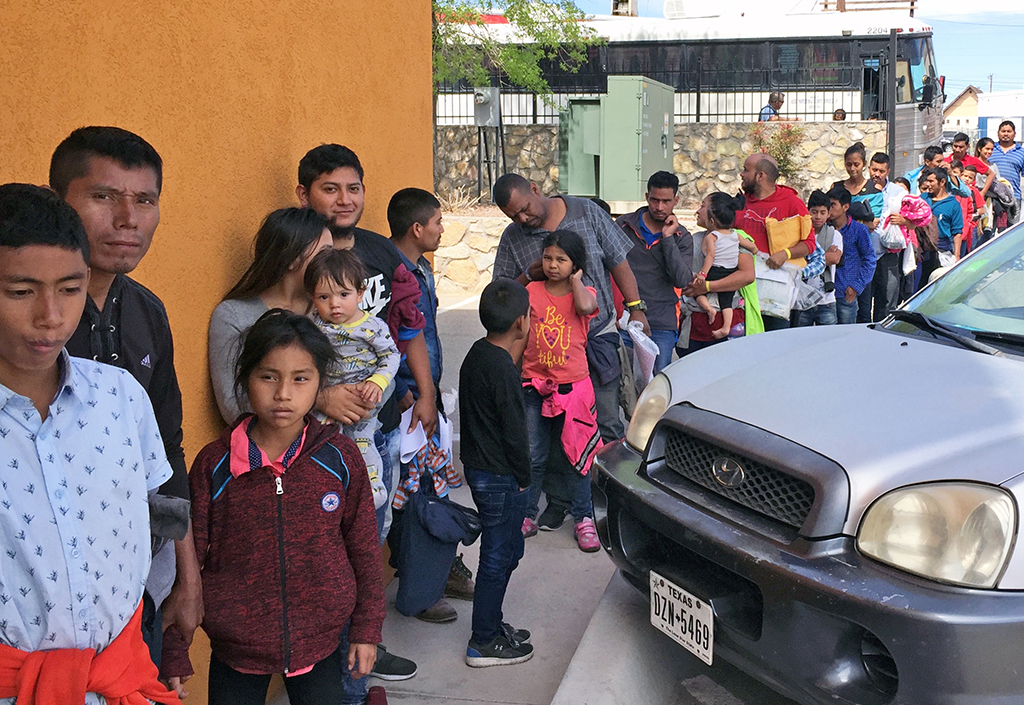 Around the El Paso area, Soluna was one of multiple hospitality centers run by Annunciation House. Annunciation House has received 50,000 migrants since October. Each day around midday, a prison bus with armed guards and operated by a private contractor (apparently under lucrative U.S. government contracts) dropped off anywhere from 40 to 60 refugees who had been released from ICE detention centers. Weary, hungry, and ill, they arrived with only the clothes on their backs and their asylum petitions in hand. Men wore GPS ankle monitors. None had bathed or eaten a decent meal in weeks; their faces reflected trauma and fear.
Hardened faces softened when I extended my hand and greeted them with "Bienvenidos a los Estados Unidos. Mi nombre es Glenn, y estoy para servirles" (Welcome to the United States. My name is Glenn, and I'm here to serve you). By all accounts, these were the first kind words spoken to them since crossing the border. Our crew then served them a typical meal of rice and beans with tortillas and tried to make their two-to-three day stay with us as pleasant as possible.
Small things went a long way to restore human dignity. Before starting their intake interviews, I had the pleasure of taking a pair of scissors to cut off the red, blue, and yellow ICE identification bracelets and gave them a pair of shoelaces, since theirs had been previously removed to thwart running. We assigned them rooms and then let them pick a few things from among the piles of clothes donated by local churches and charities - though I made a few runs to the local Walmart for a few special pieces.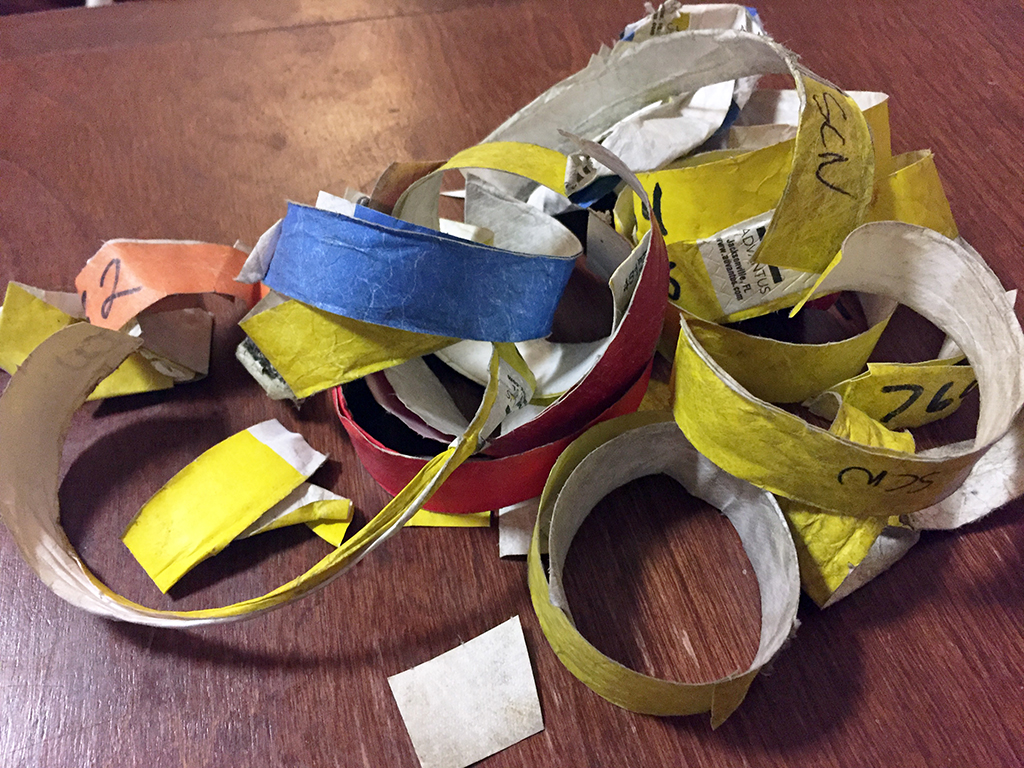 Over the next days, we would place and receive numerous phone calls to and from the refugees' sponsors in the U.S. guiding them to make arrangements for their air, bus, or train travel to all corners of the country - Bellingham, WA; Bonita Springs, FL; Providence, RI; Pasadena, CA. A few were traveling to destinations close to my hometown of Slater, Missouri. It reminded me of how daunting my first trip to my Peace Corps site in Guatemala was, merely a six-hour bus ride. I marveled at how they would ever make it to their destinations, with multiple connections over several days, no telephones, and little idea where they were heading. Those who were lucky enough to fly were likely doing so for the very first time.
In at least one case, the Peace Corps community came through. The Seattle Area Peace Corps Association (SEAPAX) RPCVs had responded to my call for help in getting Fortunato and Lourdes through their overnight stay in Seattle before catching their connecting train the next day. Guatemala RPCV Clara met them at the Seattle Amtrak station, brought them to her home for a hot meal and a comfortable bed, and saw them off the next day on their train to Bellingham. Apparently, it's no coincidence that Fortunato's name literally translates to "fortunate" in English.
Back in Washington, D.C., the faces of the new friends I made in El Paso are etched in my memory. The reality on the ground in and around El Paso and the border crisis are increasingly a focus of the media, with Annunciation House on the front page of the April 2nd Washington Post: "El Paso Charity Struggles to Keep Up with Wave of Migrants." There is a tremendous need in El Paso and elsewhere along the border. Here's what the Peace Corps community can do in response:
---