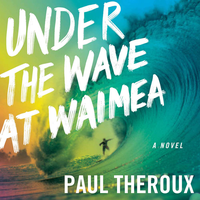 News and updates from the Peace Corps community — across the country, around the world, and spanning generations of returned Volunteers and staff
By Peter Deekle (Iran 1968–70)
The latest from renowned writer Paul Theroux and a World War II thriller from Mark Sullivan. Former "Hardball" host Chris Matthews pens a memoir. Honors for journalist Maureen Orth and public health leader Peter Kilmarx. An ongoing project involving the personal stories of Peace Corps Volunteers impacted by COVID-19. Running for mayor in Anchorage. The memorialization of historic moments by the founder of JUSTUS Kitchen. World Gin Awards gold medalists. Cheers!
Have news to share with the Peace Corps community? Let us know.
COLOMBIA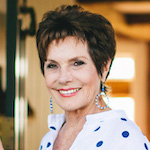 Maureen Orth (1964–66) received a 2021 Campanile Excellence in Achievement Award from the Cal Alumni Association, in partnership with the UC Berkeley Foundation, for pushing boundaries whenever possible. She is an award-winning journalist, best-selling author, and founder of the Marina Orth Foundation.
DEMOCRATIC REPUBLIC OF THE CONGO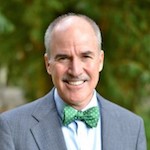 Peter Kilmarx (1984–86) has been presented with the 2021 Daniel Webster Award for Distinguished Public Service by the Dartmouth Club of Washington, D.C. for his work with the Centers for Disease Control (CDC), the Public Health Service, and Peace Corps (among other accomplishments). He is deputy director at Fogarty International Center at the National Institutes of Health.
DOMINICAN REPUBLIC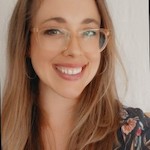 Tiffani Jarnigan (2012–14) has been named a 2021 Hewlett Packard Enterprise Women of Excellence award winner. She is manager of environmental, social, and governance process and innovation with the company.
ESWATINI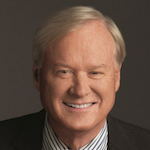 Chris Matthews (1968–70), who served as a Volunteer in the country when it was known as Swaziland, has published a memoir titled This Country: My Life in Politics and History. It chronicles his life and career in post-World War II America and includes discussion of his Peace Corps service. He hosted the show "Hardball with Chris Matthews" from 1997 to March 2020.

ETHIOPIA
Kyle Henning is publishing a book entitled From Afar about his journey in 2013 from Lake Assal in Djibouti to Mt. Kilimanjaro in Tanzania to raise funds and public awareness for The New Day Children's Centre in Bahir Dar, Ethiopia. He also has 11 YouTube videos of his journey from Djibouti, through Ethiopia, Kenya, and Tanzania.
GABON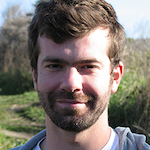 Erick Guerra (2002–04) is an associate professor and the associate chair of city and regional planning in the Weitzman School of Design at the University of Pennsylvania. He has received the G. Holmes Perkins Distinguished Graduate Teaching Award for Outstanding Faculty.
THE GAMBIA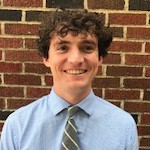 Mark Donahue (2017–19) has enrolled in the University of Georgia Graduate Certificate in Nonprofit Management and Leadership to help propel his career and impact as a nonprofit leader. Having grown up in Zimbabwe to parents who worked in the international development sector, he witnessed his father serve an important role in one of the largest international nonprofits in the world.

GHANA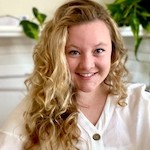 Molly Matteson (2017–19) is program administrator for the Yale Young African Scholars Program and is completing her master's at the Harvard Graduate School of Education. She was recently interviewed by Borgen magazine about her experience as a Volunteer. While serving she was also known as Adwoa Serwaa, the name given to her during her welcome ceremony. She had the title of Community and Youth Development Advisor. Through community-focused projects, her primary task was bettering education, involving a "school building project, developing a school health curriculum and engaging students in empowerment and academic capacity building activities."
GUATEMALA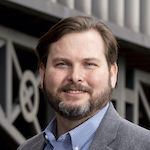 Rush Harris (2002–04) now serves as the executive director of the Marshall Economic Development Corporation (MEDCO). He was appointed to the position in October 2020 after serving with the company for nearly six years total, including 2011–13 and then again from 2016 onward.

KAZAKHSTAN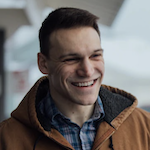 Forrest Dunbar (2006–08) represents East Anchorage in the Anchorage Assembly. He is running for mayor of the city in 2021.
MALAWI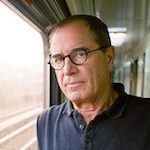 The most recent novel by renowned writer Paul Theroux (1963–65) is Under the Wave at Waimea, published in April. A "full-fat epic," in the words of The Guardian, it tells the tale of Joe Sharkey, a big-wave surfer who experiences tragedy on an island paradise. Theroux turned 80 this year. In April The New York Times Book Review carried an interview with him under the headline "Would the Pandemic Stop Paul Theroux From Traveling? No. Of course not." It was the meeting of Peace Corps writerly generations: a conversation with Gal Beckerman, editor at large with the Book Review, who himself served as a Volunteer in Cameroon. Earlier this year Theroux's 1981 novel The Mosquito Coast premiered as a series on Apple TV+ with Theroux's nephew, Justin Theroux, in the starring role as Allie Fox, "a 'radical idealist' and inventor who uproots his family and heads to Mexico, where they suddenly find themselves on the run from the government," as The Hollywood Reporter puts it. The series has just been renewed for a second season.
MALI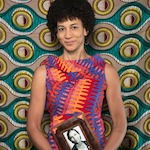 Jocelyn Jackson (2005–06) the founder of JUSTUS Kitchen and co-founder of People's Kitchen Collective, regularly gathers people together for community meals. By bringing together artists and chefs, they memorialize historic moments such as the internment of Japanese Americans during World War II, the Great Migration of African Americans from the South in the early 20th century, and the so-called Muslim ban of 2017. "Social justice and food and art can intersect in a way that is so powerful and compelling," Jackson recently told Nonprofit Quarterly. "It really invites people to step into their power."
NICARAGUA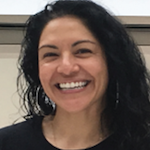 Juanita Limas (2000–02) received the Boka W. Hadzija Award for Distinguished University Service by a Graduate or Professional Student. The award recognizes the graduate or professional student at the University of North Carolina who has been judged most outstanding in character, scholarship, and leadership.
NIGER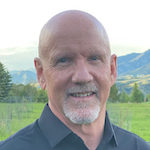 Mark Sullivan (1980–82) has published The Last Green Valley, a historical novel inspired by the Martel family's true story of daring and survival in 1944. Ethnic Germans whose ancestors had lived in Ukraine for more than a century, they had seen family members sent to the gulag by the Soviets. With two boys aged 4 and 6, they fled toward Poland before the advancing Red Army. Sullivan lives in Bozeman, Montana, and is the author of the 2017 bestseller Beneath a Scarlet Sky as well as the "Private" series co-written with James Patterson.

THE PHILIPPINES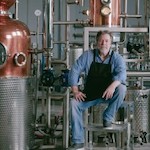 Matthew Westfall (1983–85) and Laurie Westfall, founders of Full Circle Craft Distillers, have won two gold medals at the World Gin Awards in London. They were among those recognized in 2021 by Tatler Asia as the most influential individuals in the food and beverage industry in Asia: The Tastemakers list.

ROMANIA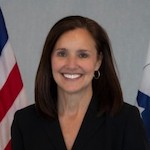 Carol Spahn (1994–96), Acting Director of the Peace Corps since January 2021, announced on March 31, 2021 that the Peace Corps and FEMA have struck a historic partnership to combat the COVID-19 pandemic. For the second time in the agency's history, Peace Corps volunteers will serve a domestic deployment, at FEMA's request — the first following Hurricane Katrina and now at federally supported Community Vaccination Centers (CVCs) across the country. Spahn has also served as Country Director for Peace Corps Malawi (2014–19) and Chief of Operations, Africa Region (2019–21).

SIERRA LEONE
Ruth Kauffman received Bucknell University's 2020 Service to Humanity award in recognition of her 30-year career in international women's health and midwifery.

---