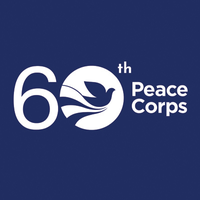 We're marking the events in 1960 and 1961 that led to the creation of the Peace Corps. And we seek inspiration in how we can reimagine Peace Corps for a changed world.
By WorldView Staff
At 2 a.m. on October 14 the Peace Corps community kicked off 60th anniversary celebrations with a once-a-decade gathering: We returned (virtually) to the steps of the student union at University of Michigan to commemorate the impromptu speech by John F. Kennedy that helped launch the Peace Corps.
The questions that caught the zeitgeist: "How many of you who are going to be doctors are willing to spend your days in Ghana? Technicians or engineers: how many of you are willing to work in the Foreign Service and spend your lives traveling around the world? On your willingness to do that, not merely to serve one year or two years in the service, but on your willingness to contribute part of your life to this country, I think will depend the answer whether a free society can compete. I think it can. And I think Americans are willing to contribute. But the effort must be far greater than we've ever made in the past."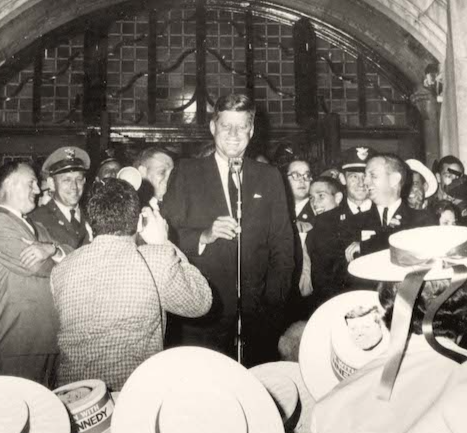 JFK at the Union: 2 a.m., October 14, 1960. Photo courtesy Peace Corps
November 2 marks the anniversary in 1960 of a speech at the Cow Palace in San Francisco, in the final days of his campaign for president, in which Sen. John F. Kennedy proposed "a peace corps of talented young men and women, willing and able to serve their country in this fashion for three years."
These "ambassadors of peace," he said, "would be a volunteer corps, and volunteers would be sought among not only talented young men and women, but also Americans, of whatever age, who wished to serve the great Republic and serve the cause of freedom, men who have taught or engineers or doctors or nurses, who have reached the age of retirement, or who in the midst of their work wished to serve their country and freedom, should be given an opportunity and an agency in which their talents could serve our country around the globe." Watch a clip here.
PEACE CORPS DAY | MARCH 1
Celebrations with the Peace Corps community across the United States— and around the world.
PEACE CORPS CONNECT | JULY 29–31, 2021
Howard University, Washington, D.C. + Online
We hope that we'll be able to come together in person for our annual conference, hosted by Howard University. But wherever you are in the U.S. or around the world you can join us—because we'll have a robust digital program.
Stay tuned for more—and updates on how we'll host our annual Days of Action on Capitol Hill at the beginning of March 2021.
---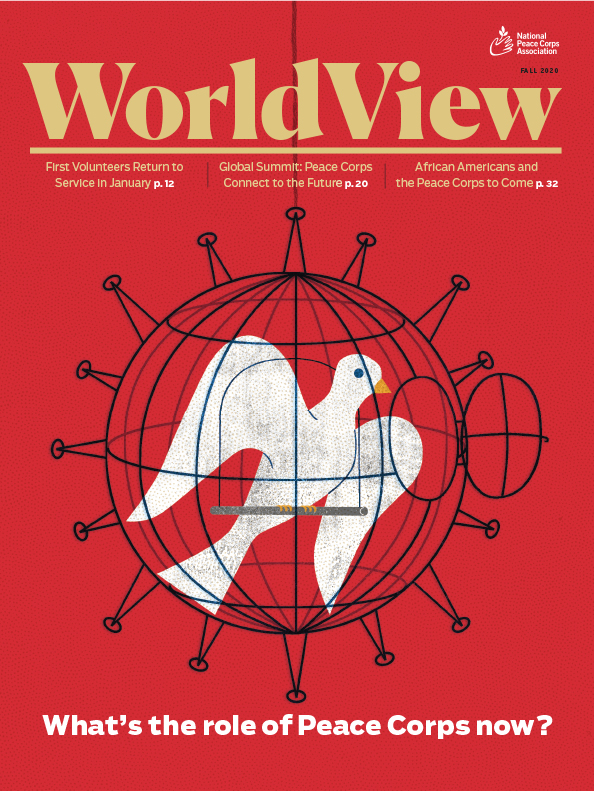 This story was first published in WorldView magazine's Fall 2020 issue. Read the entire magazine for free now in the WorldView app. Here's how:
STEP 1 - Create an account: Click here and create a login name and password. Use the code DIGITAL2020 to get it free.
STEP 2 - Get the app: For viewing the magazine on a phone or tablet, go to the App Store/Google Play and search for "WorldView magazine" and download the app. Or view the magazine on a laptop/desktop here.
---