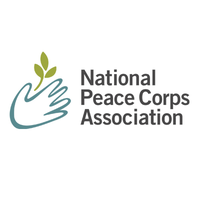 For more than 40 years, the National Peace Corps Association (NPCA) has united and supported a thriving Peace Corps community. Connecting thousands of Returned Peace Corps Volunteers, over 180 affiliate groups, and countless partners, NPCA continues to grow and increase our collective impact at home and abroad. We remain committed to this purpose and to providing support, resources, and advocacy. We do this work together, because we are united in our belief that our differences are our strength—and by drawing on those differences, we can have real and lasting impact.
Today, we begin a new chapter at NPCA. The Board of Directors announces the departure of NPCA President and CEO, Glenn Blumhorst. We are grateful for Mr. Blumhorst's years of leadership and dedication to the Peace Corps through service, advocacy, and support, and wish him well in his future endeavors. Kim Herman has been appointed as Interim President and CEO with full authority while an Executive search is conducted for NPCA's next leader. Jed Meline, former Vice Chair of the Board, is serving as Interim Board Chair.
Prior to accepting this new role, Mr. Herman was the NPCA Board Chair. Mr. Herman served as a Peace Corps Volunteer in the Dominican Republic doing rural community development from 1967 to 1969, after graduating from Washington State University. Building on his Peace Corps service, Mr. Herman has had a distinguished career focusing on affordable housing across the nation. He has over 35 years of legislative experience working with the Washington state legislature and Congress, and he has served on the boards of numerous nonprofit organizations, public agencies, and advocacy organizations. The NPCA Board is delighted he has agreed to continue to serve the Peace Corps community in this role.
We believe that with this transition in leadership, NPCA can further thrive within an inclusive community, and with a workplace culture, that draws strength from our differences, celebrates diversity, and finds connectedness in our shared values. Additionally, the NPCA Board is working on several initiatives to ensure a positive path forward for the organization. Further announcements will be shared shortly.
We appreciate your continued support through this transition. For questions, please contact president@peacecorpsconnect.org.
---