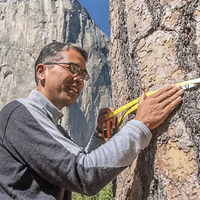 Patrick Gonzalez takes on responsibilities tackling climate and biodiversity with the White House.
Photography by Al Golub
By Steven Boyd Saum
"Contributing science for solutions to global problems is one of the most important contributions that we can make as scientists," Patrick Gonzalez (Senegal 1988–90) declared earlier this year at the Ecological Society of America's annual conference. Now he has the opportunity to walk the talk in a new way: He has been appointed assistant director for climate and biodiversity by the White House Office of Science and Technology Policy (OSTP).
A forest ecologist and climate change scientist, he has brought his expertise for years to the U.S. National Park Service as principal climate change scientist, and to research at U.C. Berkeley. But as High Country News noted several years ago, "The first unmistakable sign of climate change Patrick Gonzalez ever saw in the field was in Senegal."
As a Peace Corps Volunteer in Senegal, Gonzalez heard village elders lament that the yir trees were dying. He set out to find out why — and do something about it. He returned as a researcher and, walking 1,200 miles as he collected data, he documented that "since 1945, one out of three tree species in Senegal had disappeared, and one out of every five big trees had died."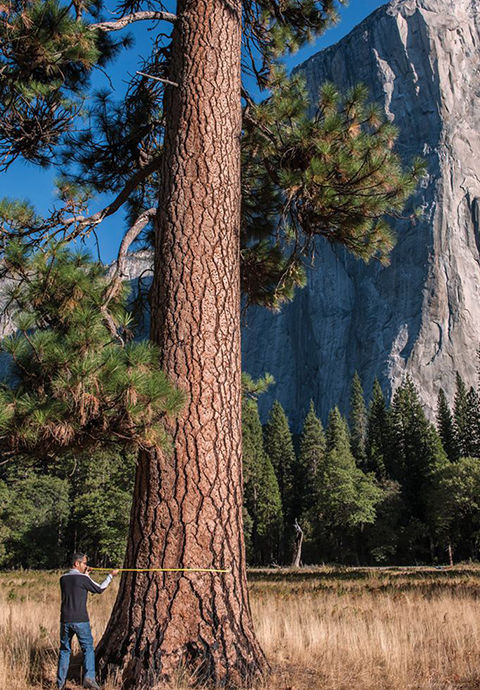 Measure, learn, act: Patrick Gonzalez at work in Yosemite National Park. Photo by Al Golub
The research and insight on climate change, ecosystems, wildfire, and carbon solutions he has done over the decades has informed new actions and policies. Credit him as lead author on four reports from the Intergovernmental Panel on Climate Change, the science panel awarded a share of the 2007 Nobel Peace Prize. He has also served on three U.S. delegations to the United Nations and on the roster of experts of the U.N. Framework Convention on Climate Change.
---