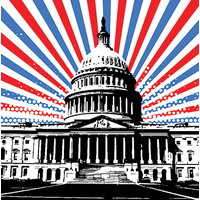 It has been decades since Congress tackled Peace Corps legislation this sweeping. Along with important reforms, it would lead to 10,000 Volunteers serving in the field — a number not seen in half a century.
By Jonathan Pearson
Illustration by traffic_analyzer
On March 1 of this year, Returned Peace Corps Volunteer and California Congressman John Garamendi introduced H.R. 1456, the Peace Corps Reauthorization Act of 2021. Co-sponsored by Rep. Garret Graves (R-LA), who serves as co-chair of the House Peace Corps Caucus with Garamendi, H.R. 1456 will serve as the foundation for National Peace Corps Association's 60th anniversary legislative agenda.
The date it was introduced carries weight; it was on 3/1/61 that President Kennedy issued Executive Order 10924 establishing the Peace Corps.
What's significant about this new bill? Over the years, Congress has passed Peace Corps–related legislation on a variety of individual subjects, including bills that strengthened the agency's response to sexual assault, authorized a commemorative work near the National Mall to recognize Peace Corps service, improved certain health and safety protocols, and provided necessary funding and provisions to safely bring home and support evacuated Volunteers in March 2020. But it has been decades since Congress has come together to pass comprehensive legislation to address a wide range of issues that support and honor Peace Corps service.
In a press release, Congressman Garamendi said, "Now more than ever, Congress must support the Peace Corps' mission and realize President Kennedy's vision of generations of young Americans ready to serve their nation and make the world a better place. Our reauthorization bill does exactly that, and provides much-needed resources to Volunteers."
In a post-COVID world with a global recession, with healthcare problems around the world, particularly in developing countries, the Peace Corps mission is going to be more critical than ever.
Garamendi spoke to members of the Peace Corps community on March 1, as NPCA kicked off its annual National Days of Advocacy in Support of the Peace Corps. Congressman Graves sent a video message, in which he noted how important Peace Corps' mission will be moving forward: "In a post-COVID world with a global recession, with healthcare problems around the world, particularly in developing countries, the critical nature of your mission is going to be (greater than ever)."
As of May 14, 45 members of the House have signed on as co-sponsors of the legislation. Consideration is underway for companion legislation in the Senate.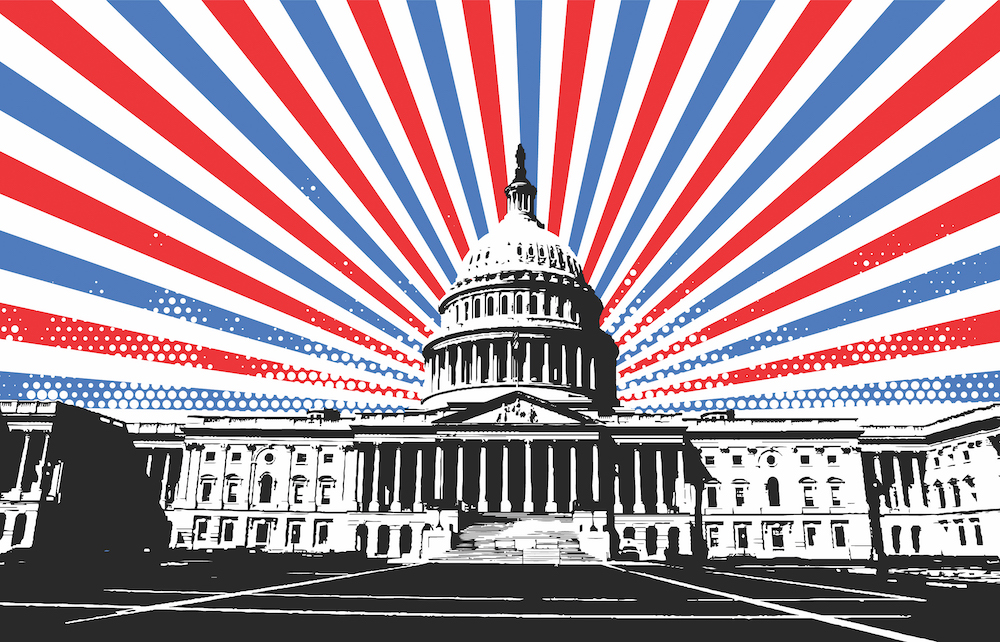 Think big, follow through
Here are some of the provisions included in the Peace Corps Reauthorization Act of 2021:
Steady, Sustainable Funding Increases
Recommends increased funding of approximately 10 percent in each of the next four fiscal years, aiming for $450 million in Fiscal Year 2022 and reaching $600 million in Fiscal Year 2025. This would move toward the stated minimum target of 10,000 Volunteers in the field — a number proposed in the original Peace Corps Act, and a figure not realized in more than 50 years. This would also provide funding for many of the needed and overdue reforms called for in this legislation — as well as reforms that were called for in previous legislation but were never implemented.
Increased Volunteer Benefits
Would increase Volunteers' readjustment allowance to $417 for each month of service, raising the total allowance for two years of service from $8,000 to $10,000. Paid post-service health care would be extended to three months upon completion of service.
In-Service Health
Calls upon the Peace Corps to consult with the Centers for Disease Control and Prevention concerning recommendations for prescribing malaria prophylaxis. And it requires health personnel in countries where malaria is present to receive adequate training in the side effects of such medication. The legislation also incorporates the language of the Menstrual Equity in the Peace Corps Act (H.R. 1467) introduced by Representative Grace Meng (D-NY). This bill requires the Peace Corps to ensure access to menstrual products for Volunteers who require them, either by increasing stipends or providing the products for affected Volunteers.
Workers' Compensation
In the long-standing effort to provide more support for returned Volunteers disabled by service-related illness or injury, H.R. 1456 would increase the monthly workers' compensation rate for these individuals.
Non-Competitive Eligibility (NCE) Protections
For RPCVs seeking to utilize NCE for federal job opportunities, H.R. 1456 would pause the one-year benefit in times of a federal government shutdown or hiring freeze. It would also delay the start of NCE eligibility for RPCVs unable to work when coming back home due to service-related illness or injury.
Support for Current and Future Evacuated Volunteers
Codifies that Volunteers who face evacuation and the end of their service through no fault of their own — as happened to Volunteers globally in March 2020 — receive benefits to which they would otherwise be entitled as Returned Peace Corps Volunteers, determined by the Peace Corps director; and that these Volunteers should be given expedited consideration for redeployment if they so choose.
National Advisory Council
Would reestablish a National Advisory Council to bring more exposure to the agency and its work. The council would also be charged with considering key issues related to the Peace Corps' future, including agency progress in advancing diversity, equity, and inclusion; and it would examine financial barriers that might prevent individuals from applying to the Peace Corps.
Whistleblower Protection
Extends whistleblower and anti-retaliatory protections that currently apply to Peace Corps contractors to Peace Corps Volunteers, including protections against reprisals by any Peace Corps employee, Volunteer supervisor, or outside contractor.
Honoring Service
Includes the language of the Respect for Peace Corps Volunteers Act sponsored by Rep. Albio Sires (D-NJ) since 2013. This bill would confirm that an allowable use of the Peace Corps name, official seal, and emblem would include its use at gravesites or in death notices.
Concrete Steps from a Community-Driven Report
John Garamendi served as a Volunteer in Ethiopia 1966–68, as did his wife, Patti. Joining him and Garret Graves as original co-sponsors on this legislation are Grace Meng (D-NY), Dean Phillips (D-MN), Ed Case (D-HI), Albio Sires (D-NJ), and Aumua Amata Coleman Radewagen (R-AS). Radewagen represents American Samoa today, and she has a Peace Corps connection; she served on Peace Corps staff in the Northern Mariana Islands 1967–68.
National Peace Corps Association has been a key player in helping shape this legislation as well. Drawing on actionable recommendations in the community-driven "Peace Corps Connect to the Future" report, NPCA worked with congressional staff to begin to address priorities developed through eight town halls and a Global Ideas Summit in 2020. Some previous calls for reform have not been fully implemented; this would make them law—and provide funds to follow through.
Notably, the legislation is also endorsed by the National Whistleblower Center.
Notably, the legislation is also endorsed by the National Whistleblower Center.
"Passing this legislation will require every member of the Peace Corps community to take five minutes to write or call their members of Congress urging support for these reforms," says NPCA President Glenn Blumhorst. "It will require hundreds of advocates to reach beyond our community and speak to the importance of Peace Corps and its mission through traditional and social media."
The landmark legislation is of a scope not seen in many years. To give it momentum in Congress, the Peace Corps community will need to do some heavy lifting.
"We will need dozens of advocates willing to continue organizing and conducting meetings to bring forth the importance of this legislation directly to members of Congress and their staff," Blumhorst says. "And we need additional, highly committed individuals willing to volunteer as state and regional advocacy coordinators, joining more than 40 current advocacy leaders who have sparked legislative victories, past, present, and future."
Story updated May 14 at 3 PM: number of members of the House who have signed on as co-sponsors of H.R. 1456
---
Jonathan Pearson is Director of Advocacy for National Peace Corps Association. You can be a leader in passing H.R. 1456 and charting the course for Peace Corps' future. Contact advocacy@peacecorpsconnect.org to get started.
---