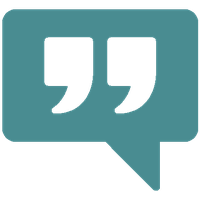 In addition to legislation to support evacuated Volunteers, members of Congress have also taken time to share encouragement.

Peace Corps Volunteers dedicate two years of their lives to serve their country abroad and are an important component of American foreign policy and international aid efforts. I've been a proud supporter of the Peace Corps for many years and hope to see Volunteers return to the field as soon as it's safe to do so. While the COVID-19 pandemic continues, it's important we support Volunteers and keep working to make emergency benefits available to them. I'll keep working to find ways to make sure this program continues."
—Senator Dianne Feinstein (D-CA)
Senator Feinstein co-authored the 2020 Peace Corps funding Dear Colleague letter and is a co-sponsor of S. 3700. She is a 2020 recipient of NPCA's Congressman Sam Farr Congressional Leadership Award.

As a 30-year veteran and co-chair of the For Country Caucus, I know firsthand the importance of giving back to our country though national service. The Inspire to Serve Act is just one of many ways to promote public and military service on a national and global level. I commend our Peace Corps and the thousands of Volunteers who have been helping our nation's communities during this difficult time. Through selflessness, resilience, and love for our country, we will persevere."
—Representative Don Bacon (R-NE)
Representative Bacon is the lead Republican sponsor of H.R. 6415, the Inspire to Serve Act of 2020.

I deeply regret the hardship faced 
by 7,300 Peace Corps Volunteers evacuated due to the COVID-19 
pandemic. Senator Van Hollen and I introduced our UNITE Act to ensure that Peace Corps will offer readmission to each Volunteer evacuated due to the COVID-19 outbreak. I am pleased that the Peace Corps had since committed to do so once it is safe. The legislation also calls for prioritizing the hiring of evacuated Volunteers so they can apply the skills they developed abroad here at home — aiding vulnerable communities in their time of need and helping to slow the spread of COVID-19."
—Senator Edward Markey (D-MA)
Senator Markey is the lead sponsor of S. 3642, the UNITE Act.

For decades, our Peace Corps Volunteers have been answering the call to service, and selflessly making a difference across the world. Sadly, the COVID-19 pandemic has forced many of these Volunteers to leave their posts and return to the United States. Faced with a deteriorating economy, these hardworking public servants may require assistance navigating these unprecedented times. Peace Corps Volunteers show the world American values, and I am 
proud to join my colleagues on this legislation to ensure they have access to 
health care, employment opportunities, and a redeployment process."
—Representative Don Young (R-AK)
Representative Young is the lead Republican sponsor of H.R. 6833, the Utilizing and Supporting Evacuated Peace Corps Volunteers Act.

Time and again, Peace Corps Volunteers demonstrate the best of America — sharing hope, lifting each other up, and empowering people to live healthy, fulfilling lives. Now is no different, and Peace Corps Volunteers are prepared with the skills and experience to be redeployed to combat the pandemic. I introduced the Pandemic Response and Opportunity Through National Service Act to expand national service by building on existing infrastructure to respond to the public health and economic impacts of COVID-19. We are facing a period of unprecedented disaster that is taking lives, crippling the economy, and upending daily life. Peace Corps and other National Service volunteers can and should be a critical link in our recovery."
–Representative David Price (D-NC)
Representative Price is the lead sponsor of H.R. 6702. He is co-chair of the National Service Caucus.

As we confront a global health 
pandemic and challenges we have never envisioned before, the Peace Corps and thousands of Volunteers spanning every corner of the world will help us rebuild. For decades, Peace Corps Volunteers have served and sacrificed in pursuit of our greater good and that commitment has never been more important. To all those who were evacuated and all those who are considering the Peace Corps, we are deeply grateful for your compassion, your 
empathy, and your drive to build a better world."

—RPCV Representative Joseph Kennedy III (D-MA)
Representative Kennedy, who served in the Dominican Republic, is a co-chair of the House Peace Corps Caucus and co-author of the 2020 House Peace Corps funding Dear Colleague letter, which was signed by 167 representatives.

Our nation's Peace Corps Volunteers live and 
work around the world, making a lasting difference in the lives of countless individuals through grassroots development projects that promote healthy living, entrepreneurship, and education. The burden the COVID-19 pandemic has placed on these public servants should not be overlooked during this economically challenging time. I will continue to 
advocate for legislation to support Volunteers, such as a bipartisan bill I sponsored to help ensure that Volunteers who have been evacuated due to COVID-19 are eligible for financial assistance offered through the CARES Act."
—Senator Susan Collins (R-ME)
Senator Collins co-authored the 2020 Peace Corps funding Dear Colleague letter, signed by 42 Senators; She is the lead Republican of S. 3700, which seeks to address health care and job opportunities for evacuees, and expedite their applications if they wish to redeploy for service.

To be a Peace Corps Volunteer, it takes character, determination, an open mind, and a deep commitment to serve humanity in the furthest corners of the world. Peace Corps Volunteers are some of our best ambassadors of American values, goodwill, diplomacy and development around the globe. That's why lawmakers on both sides of the aisle have supported the Peace Corps since its founding over a half a century ago. The coronavirus pandemic is an unprecedented challenge, but the Peace Corps is resilient, and I know the day will come when we can resume operations and Volunteers can safely return to the field. A heartfelt thank you to all who have served and embodied the best of American ideals. We are a better nation for your service."

—Representative Eliot Engel (D-NY)
Staff of Representative Engle, Chair of the House Foreign Affairs Committee, have worked closely with NPCA and the Peace Corps community in advancing Peace Corps related legislation.

The Peace Corps is, and has always been, one of the best tools we have to spread cooperation and understanding between Americans and the global community. The COVID-19 pandemic has frustrated this critical purpose and forced the evacuation of thousands of Volunteers at a time when the Peace Corps' mission is more important than ever. I am confident that Volunteers will soon return to building lasting goodwill among the people of the world."
–RPCV Representative Donna Shalala (D-FL)
Representative Shalala, one of the first Peace Corps Volunteers to serve in Iran, is a member of the Peace Corps Caucus and leading voice of support on Peace Corps issues, including her co-sponsorship of H.R. 6702.
---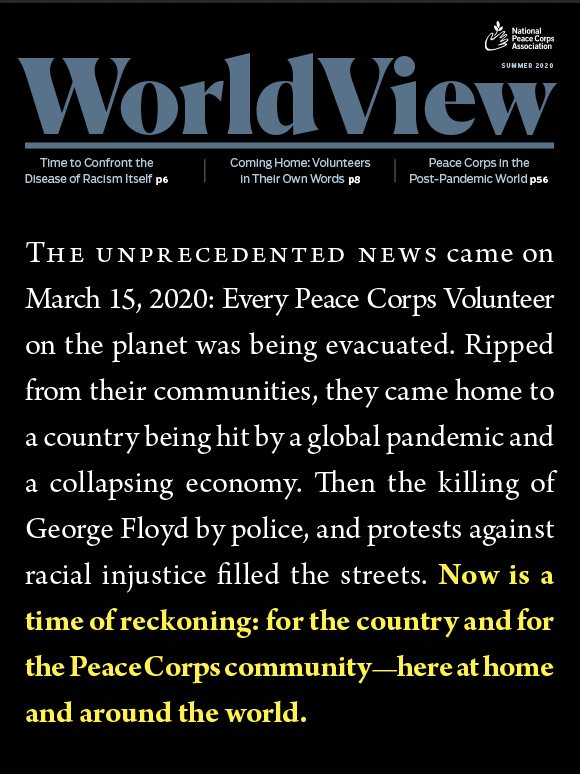 This story was first published in WorldView magazine's Summer 2020 issue. Read the entire magazine for free now in the WorldView app. Here's how:
STEP 1 - Create an account: Click here and create a login name and password. Use the code DIGITAL2020 to get it free.
STEP 2 - Get the app: For viewing the magazine on a phone or tablet, go to the App Store/Google Play and search for "WorldView magazine" and download the app. Or view the magazine on a laptop/desktop here.
---