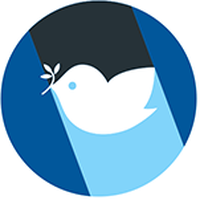 Here is what we're doing to bolster efforts by the Peace Corps community.
By Glenn Blumhorst
It should strike us with no small significance that today, August 19, is World Humanitarian Day — a day to advocate for the survival, well-being, and dignity of people affected by crises. In just the past week, a devastating earthquake hit Haiti; thousands have been killed and injured. In Afghanistan, on Sunday the capital of Kabul fell to the Taliban. A chaotic U.S. exit and collapse of the Afghan military has created a humanitarian crisis of epic proportions — and fears of retribution and horrific treatment of women and girls under a new regime.
Many of us in the Peace Corps community have deep personal ties to these countries. Volunteers served in both in years past. Many RPCVs, including myself, have worked on development projects in Haiti and Afghanistan. Our first response in moments like this is to ask: What can we do now? How can we provide hands-on help? And where should we raise our voices?
Helping in Haiti
The people of Haiti were already suffering from the pandemic, food insecurity, and political turmoil after the assassination of the president. We are in contact with a number of organizations providing help on the ground, such as Partners in Health, and will keep you updated on any formal partnerships that come together for the Peace Corps community. RPCVs who served in Haiti are encouraged to contact us as we seek to strengthen the organizational capacity of our Friends of Haiti affiliate group.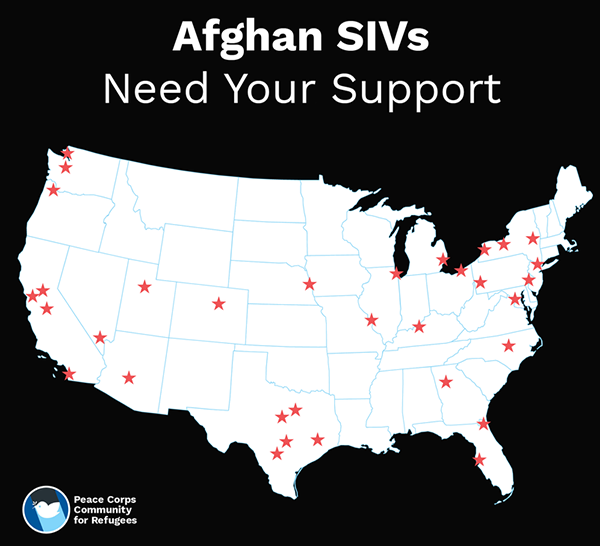 Helping Refugees from Afghanistan
The Peace Corps Community for Refugees (PCC4Refugees), in partnership with Friends of Afghanistan — both affiliate groups of National Peace Corps Association — is coordinating efforts in the Peace Corps community to support refugees from Afghanistan being resettled across the United States. PCC4Refugees is mobilizing RPCVs to assist local resettlement agencies and ensure our allies are received with welcome, safe transportation, access to housing, and other necessities. PCC4Refugees can connect you with opportunities in the 30 U.S. cities designated as resettlement locations. Contact Local Liaison Coordinator Anneke Valk. Read more here, and visit pcc4refugees.org to get involved.
Since 2002, Afghan families have risked their lives to assist the U.S. military, diplomats, and other government employees, serving as translators, interpreters, cultural liaisons, and more. However, as the U.S. armed forces rapidly withdraw from Afghanistan, thousands of Afghan allies and their families are being targeted and suffering retaliatory attacks from the Taliban for their affiliation with the U.S.
In response to the continuing violence towards Afghan allies, the Biden Administration is expected to evacuate 2,500 individuals to the U.S. before September 11, 2021, through the Special Immigrant Visa (SIV) program which provides a legal pathway to safety for individuals who worked with U.S. forces and personnel. These Afghan Allies/SIVs have begun arriving at Fort Lee, Virginia and will continue to be relocated to 30 different cities across the U.S. over the next six weeks.
The cities are:
Albany, Atlanta, Austin, Buffalo, Chicago, Cleveland, D.C. Metro Dallas, Denver, Detroit, Durham, Elizabeth, Fort Worth, Houston, Jacksonville, Las Vegas, Louisville, Modesto, Oakland, Omaha, Philadelphia, Phoenix, Pittsburgh, Portland, Raleigh, Rochester, Sacramento, Salt Lake City, San Antonio, San Diego, Seattle, St. Louis, Tampa.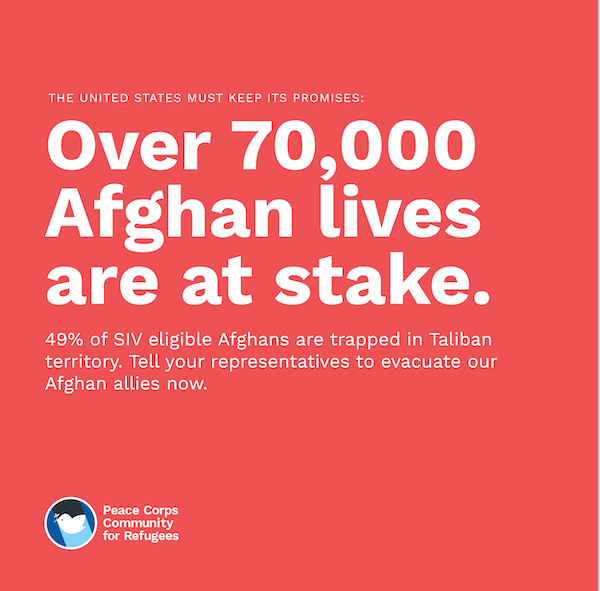 Story updated August 19, 2021, at 7:00 PM.
---
Glenn Blumhorst is President and CEO of National Peace Corps Association.
---