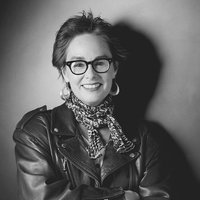 As we mourn the loss of members of the Peace Corps community, we celebrate the lives they led with a commitment to service.
By Molly O'Brien & Caitlin Nemeth
Photo: The late filmmaker and educator Judy Irola. Photo by Douglas Kirkland, courtesy of American Society of Cinematographers
Our tributes include pioneering filmmaker Judy Irola and a leader in bioethics. A former Peace Corps Costa Rica Country Director and an award winning architect. A Black leader in education and a member of Peace Corps' first public health group in South Korea — who went on to lead a long career in nursing. An American Museum of Maple Syrup Hall of Famer. Inspiring educators, veterans, and community leaders.
We honor the wide range of contributions made by members of the Peace Corps community who recently passed away.
Judy Irola (1943 – 2021) was a pioneering filmmaker, documentarian, and educator. Her interest in film began in her childhood, when she and her sisters spent Saturdays at the local movie theater. Irola attended Central California Commercial College, learning secretarial skills in order to work abroad. In 1966, she joined Peace Corps, seeking to put her skills to better use, serving in Niger. She worked to improve water and sanitation systems, build schools and provide vital health education. Her work in Niger later inspired her to create a documentary about her service, "Niger '66 — A Peace Corps Diary" (2010), for which she returned to her village with some of her fellow Volunteers. Following Peace Corps service., Irola pursued a career in film, becoming one of the few women cinematographers working at the time. Over the course of her career, she was a trailblazer, co-founding several organizations for filmmakers and technicians, and shooting groundbreaking films. She worked as a freelancer in California and New York, creating films and content for major networks and shows, winning many awards before taking on teaching responsibilities at the University of Southern California's School of Cinematic Arts. She taught cinematography for 26 years and was head of the department for 15 before retiring in 2018. Her numerous awards include the Award for Excellence in Cinematography at the 1993 Sundance Film Festival; she was the third woman invited to join the American Society of Cinematographers in 1995. Irola leaves behind an outstanding legacy in cinematography and the Peace Corps community.
Robert "Bob" Veatch, Ph.D. (1939 – 2020) was a founding figure in the field of bioethics. After serving in Nigeria from 1962–64, Veatch became a respected member of the bioethics field, serving in many ways, as a teacher, a prolific author, a member of advisory committees and editorial boards, and as an ethics consultant to important legal cases. He earned an M.A. and Ph.D. in religion and society from Harvard University, with a focus on medical ethics. He also held a B.D. from Harvard Divinity School, an M.S. in pharmacology from the University of California, San Francisco, and a B.S. in pharmacy from Purdue University. Veatch spent over 40 years of his career at Georgetown University's Joseph P. and Rose F. Kennedy Institute of Ethics and served as director of the institute from 1989 to 1996. He was a prolific author, writing multiple books, book chapters, and articles that were published in leading medical journals. He began the Kennedy Institute of Ethics Journal (1991) and served as senior editor until 2011. He co-founded and edited the Ethics and Intellectual Disability Newsletter. Over the course of his career, Veatch received many awards, such as the National Book Award from the National Medical Writers Association, the Lifetime Achievement Award of the American Society of Bioethics and Humanities (2008), and the Distinguished Service Award of St. George's University School of Medicine (2014).
Phillip B. Olsen (1931 – 2021) was a first-generation American who loved flying and traveling the world. He graduated from Wesleyan University in 1953 and from UCLA in 1958. He served as a U.S. Air Force as a pilot, and with the Peace Corps was in the first cohort sent to the Philippines. He continued to serve Peace Corps in the capacity of director of training in Hilo, Hawai'i. Before long, Phillip returned to his true passion – flying – as a chief corporate pilot for Alexander & Baldwin. He also served as the commander of the Civil Air Patrol Aloha State Search and Rescue Squadron. In addition to his careers as an administrator and pilot, Olsen was a powerful advocate for prostate health. After his diagnosis of prostate cancer, he was a founding member of the National Alliance of State Prostate Cancer Coalitions and the Hawai'i Prostate Cancer Coalition. He received two awards for his work in prostate cancer awareness; one for his spirited advocacy, the James West Spirit Award, and another for "making a difference in the fight against cancer," the Harry Pinchot Award. Olsen had also earned several awards over the years for his flying, including the Order of the Star of Italian Solidarity and the Wright Brothers Master Pilot Award.
Aaron Barlow, Ph.D. (1951 – 2021) was a valued writer in the Peace Corps community. He was awarded a Senior Fulbright Fellowship as a Lecturer in American Literature at the University of Ouagadougou in Burkina Faso from 1985 to 1987. Following this experience, he served as a Peace Corps Volunteer in Togo 1988–90. Barlow earned his B.A. at Beloit College and his M.A. and Ph.D. at the University of Iowa. He had a special interest on the impact of technology on contemporary American culture, writing many articles and books on various aspects of the subject. In 2011, he edited a volume of essays written by Returned Peace Corps Volunteers, One Hand Does Not Catch a Buffalo, as part of the Peace Corps at 50 Story Project. The book received a commendation on the occasion of the 50th Anniversary of the Peace Corps from the U.S. House of Representatives and won a silver medal in the travel essay category of the 2011 Independent Publisher Book Awards. He had a love for collaboration and mentorship, illustrated by his time as a cultural studies scholar and professor of English at New York City College of Technology.
Lawrence "Larry" B. Myott (1944 – 2021) was an award-winning agricultural agent with Vermont Extension (USDA), associate professor emeritus at the University of Vermont, devoted community leader, and longtime patron of the maple syrup industry. Over the course of his lifetime, he dedicated himself to service in many different capacities, beginning in his college career when he served abroad in Peace Corps Nigeria, returning home to finish his undergraduate degree and pursue a graduate degree, which allowed him to lecture in a dozen American states and Canadian provinces on various aspects of the maple syrup industry. His dedication to the industry led to his induction for outstanding service into the American Museum of Maple Syrup Hall of Fame in 2004. That same year, Myott retired with 30 years of federal service, 28 of those years with Vermont Extension as the Chittenden Agricultural Agent with the USDA. But his work did not cease; he switched gears to volunteering as an EMT, serving as the district governor for a year for the Vermont Lions Club chapter, and editing a few seasonal newsletters for his retirement and lake communities.
James Wyndham Evans (1956 – 2021) had an active life and a deep love for travel and the outdoors. In high school he earned the rank of Eagle Scout during his time with the Boy Scouts of America. After his graduation, he joined the U.S. Marines and served five years in Japan and Korea as a structural mechanic on aircraft. Several years after his completion of military service, Evans completed a bachelor's degree at the University of Idaho and pursued a career with the U.S. Forest Service. However, it was not long before he joined the Peace Corps and served in Mali 1993–95, working on guinea worm control. A life of travel resumed for Evans; he worked in Uganda with a nonprofit and at the South Pole with the U.S. government. He traveled extensively, often with his brothers, one of whom served in Peace Corps Mongolia. When Evans returned to the United States, he accepted a full-time position with the U.S. Forest Service in California, where he managed the off-road trail network in the Plumas National Forest. He greatly enjoyed his job, working with the Forest Service for 15 years before retiring in 2018.
Amos Isaac, Ph.D (1934 – 2021) was a dedicated educator and community leader who made a lasting impact on everyone he met. His passion for education started with his Peace Corps service in Liberia 1962–64. He would return often to Africa after his service, continuing his efforts to improve educational opportunities there. Later, Isaac earned a M.A. at the University of Redlands and a Ph.D. in Education from Claremont Graduate School. During his long education career, he served as a teacher, administrator, and an educational consultant, through his own company. Isaac was committed to creating a more equitable and inclusive school district by running repeatedly for a seat on the Redlands Unified School District Board and joining Concerned Citizens, a coalition of political and educational leaders and community service organizations. For Isaac, education was the key to life and his legacy continues to inspire future generations.
Korrinne K. Kanne (1945 – 2021) had a heart for others, attending nursing school at Naeve Hospital School of Nursing, Albert Lea after high school. Upon graduation, she joined Peace Corps, serving in the first public health group in South Korea. Her service to this country did not end there. A few years after Kanne returned home from her Peace Corps service, she joined the U.S. Air Force, serving for 20 years. In 1992, she retired with the rank of major, with decorations including a Meritorious Service Medal, National Defense Service Medal, and an Air Force Outstanding Unit Award. During her military service, she was able to continue her nursing education, completing her bachelor's degree at the University of Mobile, Alabama. She served all over in her military career, but was proud to be able to return to South Korea as an Air Force nurse. Kanne continued to work as a nurse after her military service while also traveling on many medical mission trips to Sierra Leone with a team from AfricaUplifted.
Ángel Manuel Cabán (1934 – 2021) was a talented architect who graduated with a bachelor of architecture degree from the University of Florida after serving in the U.S. Navy. Upon completing his education, he returned to his native Puerto Rico, where his modern designs earned him multiple industry awards and features in Architectural Digest. He was elected to be chapter President of the American Institute of Architects and also served as an adjunct professor at Inter-American University's School of Architecture. He was particularly involved in restoration of historical colonial buildings across Old San Juan. In the mid-1980s, he also served as the Peace Corps Country Director in Costa Rica, overseeing more than 120 staff and Volunteers. He and his wife, Isabel, enjoyed traveling and visited more than 40 countries during their nearly 60 years of marriage.
Suzanne Strom Wotring (1933 – 2021) was an inspirational teacher, having taught for both American Airlines and the Sarasota County School System in Florida. She graduated from Pennsylvania State University in 1955 and was a proud member of the Kappa Alpha Theta sorority. She later earned a master's degree in education while teaching in Florida. She was active in her retirement, joining Peace Corps to teach life skills in Jamaica from 1986 to 1988. She also spent time working with Burmese refugees for international outreach organizations in Thailand.
PEACE CORPS STAFF
Ángel Manuel Cabán (Costa Rica 1983–86), 4/3/21
Gina Clapp (US), 3/12/21
James "Jim" Warren Gould (Malaysia 1965–66), 3/13/21
Weston Wakefield Ware (Panama 1966), 4/6/21
Hilary Evans Whittaker (India, Togo, Sierra Leone, Mali, and United States), 1/10/21
Ronald Gene Wilson (Thailand), 3/23/21
MULTIPLE COUNTRIES
Michael J. Reidy (Somalia; Saint Vincent 1969–71), 3/31/21
BOLIVIA
Margaret Ong (1966–68), 3/29/21
Wanda Echevarria Rosen (1966–69), 3/22/21
BRAZIL
Larry Gluckman (1974–75), 3/30/21
Glenda Moyer Milner (1965–67), 3/25/21
Carolyn Marie Murray Lundberg (1970–72), 3/20/21
Ann Raquel Nunez (1964–66), 2/12/21
CAMEROON
Edward Greene (1962–64), 3/27/21
CHAD
Sandra Walters (1967–69), 2/3/21
CHILE
Diane Zinke Loomis (1966), 3/26/21
COLOMBIA
Alison Butterfield (1965–66), 3/15/21
Robert Koehler (1963–65), 3/29/21
COSTA RICA
Ellen Smith (1966–67), 3/27/21
ECUADOR
Richard Farinato (1968–69), 3/13/21
Vera A. Preston-Jaeger (1962–64), 3/29/21
EL SALVADOR
Richard Haines (1976–77), 3/25/21
FIJI
Beverly Lyon Clark (1971–74), 3/18/21
GRENADA
June Clark (1990–92), 3/20/21
HONDURAS
Michael Allen McKinney (1967–69), 3/11/21
INDIA
Richard "Dick" McWilliams (1966–69), 3/24/21
George Albert Nepert (1966–69), 3/21/21
Donald H. Niederkorn (1970–71), 4/10/21
Robert Carl "Bob" Parta (1965-67), 3/6/21
James W. Vink (1966–68), 3/17/21
IRAN
Andrea Getze (1965–67), 3/29/21
James H. Grant (1964–66), 4/1/21
JAMAICA
Suzanne Strom Wotring (1986–88), 3/28/21
KENYA
David Zarembka (1966–68), 4/1/21
LIBERIA
Amos Isaac, Ph.D. (1962–64), 1/20/21
Ryan A. McLaughlin (2011–14), 4/3/21
MALI
James Wyndham Evans (1993–95), 4/1/21
MALAYSIA
Josephine Ann Wise Travis (1971–73), 4/4/21
MICRONESIA
Robert "Bob" Ren Harrison (1972–74), 3/15/21
NIGER
Judy Irola (1966–68), 2/21/21
NIGERIA
George "Pete" T. Eaton (1961–63), 3/18/21
Larry B. Myott (1964–66), 3/18/21
Mary E. Smith (1963–66), 3/23/21
Robert M. Veatch, Ph.D. (1962–64), 11/9/20
POLAND
Oliver Arthur Chilson (1999–2001), 3/16/21
PHILIPPINES
Norma Gilman (1965–67), 3/29/21
Curtis Malmberg (1972–73), 3/23/21
Phillip B. Olsen (1962–64), 3/18/21
RUSSIA
Michel A. Straub (1992–94), 4/3/21
SAINT LUCIA
Martha A. Thrasher (1991–93), 3/30/21
SENEGAL
Erica Cummings (2005–07), 3/27/21
SOMALIA
Franklyn J. Dunne (1968–69), 4/7/21
SOUTH KOREA
Korrinne K. Kanne (1967–69), 3/25/21
Susan L. Proctor (1980–81), 4/4/21
THAILAND
Carl Richard Fassler (1965–68), 3/15/21
TOGO
Aaron Barlow, Ph.D. (1988–90), 1/11/21
VENEZUELA
Robert N. Munson (1964–66), 3/11/21
YEMEN
John P. DiBenedetto (1988–90), 3/21/21
---

If you have information you would like to share for our monthly In Memoriam post, please reach out to us at obituary@peacecorpsconnect.org.
---