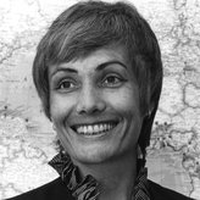 National Peace Corps Association (NPCA) is pleased to announce that the winners of the 2019 Loret Miller Ruppe Award for Outstanding Community Service are the New York City Peace Corps Association (NYCPCA) and Peace Corps Iran Association (PCIA).
Named for the widely admired 10th Director of the Peace Corps, the annual Loret Miller Ruppe Award is presented by NPCA to outstanding affiliate groups for projects that promote the Third Goal of Peace Corps or continue to serve host countries, build group spirit and cooperation, and promote service. Driven by their commitment to the Peace Corps' Third Goal and guided by strong leadership, both NYCPCA and PCIA demonstrate exceptional creativity and effectiveness not only for an NPCA affiliate group, but for any organic community organization.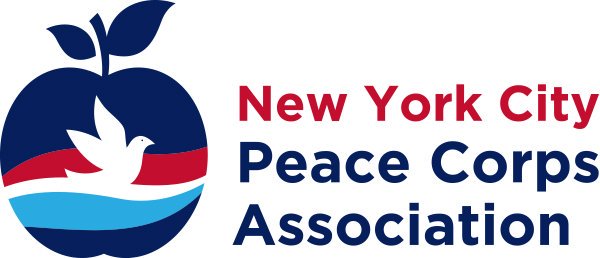 Since 2013, NYCPCA has worked tirelessly to connect the local New York City community to a global one through their annual art show, Peace Corps Creates...Art by Returned Volunteers, in which Returned Peace Corps Volunteers are given the opportunity to share their unique and personal experience living outside their country and culture in art form. The event exposes the displayed artwork to hundreds of people, and connects those bypassers to the vibrancy and diversity of the Peace Corps experience. NYCPCA showcases the power of partnering with local organizations to make a big difference in the awareness and visibility of the Peace Corps community, through a model that other NPCA affiliate groups can easily replicate.


Over the last few years, PCIA consolidated their political and cultural outreach under a program entitled "Impact" in an effort to streamline their objective of improving understanding between Americans and Iranians. PCIA's efforts to create these cross-cultural bridges have expanded and become increasingly integrated throughout the years. Today, these efforts include biennial conferences which are well-attended nationwide, three free newsletters that are distributed to over 845 members and subscribers, and a social media presence that draws in thousands of posts, comments, and reactions. PCIA uses its far-reaching influence to boost opportunities for cultural exchanges, political activism, constructive advocacy, and cultural diplomacy.
NYCPCA and PCIA both exemplify Peace Corps' Third Goal of bringing the world experienced by Volunteers back to their homes. Both of these affiliate groups provide a platform in which returned Volunteers can share their experience about the countries they served and educate their communities.
NPCA will present the awards during the annual Peace Corps Connect conference, June 20-22, 2019 in Austin, Texas. Learn more and register here.
---