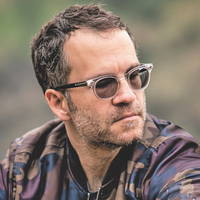 Taking Stock of two decades of work by Tom Bissell. In 2022, Peace Corps Writers recognized him as the Writer of the Year.
By Steven Boyd Saum
Tom Bissell photo courtesy Penguin Random House
It was at the Downtown Bookfest in Los Angeles that I met Tom Bissell half a dozen years ago. Along with celebrating "Literary LA: Places, Spaces, and Faces" and the independent book scene, some of us read tributes to writers the community had lost in the past year—poets and fictioneers, tellers of true stories and writers of screenplays. I found myself talking with Bissell about a living writer we both knew and admired, Ron Hansen—whom I had worked with on editing a magazine for a decade, and who has been a finalist for the National Book Award and is a deacon in the Catholic church. For Bissell, the timing was interesting; he had just published Apostle: Travels Among the Tombs of the Twelve, a book tracing journeys to understand Christianity and the faith Bissell had lost at age 16. "What Christianity promises, I do not understand," Bissell writes in the last chapter of Apostle. "What its god could possibly want, I have never been able to imagine."

Ah — but what Bissell has imagined, and what other journeys he has undertaken as a writer! Those efforts have garnered him a Guggenheim, the Rome Prize, the Anna Akhmatova Prize, honors from the Writers Guild of America, as well as previous recognition from Peace Corps Writers for best travel book for Chasing the Sea: Lost Among the Ghosts of Empire in Central Asia. In that 2003 book, his first, he sought to fathom the geography and history of the Aral Sea and the lands surrounding it — a part of the world Bissell had come to know serving as a Peace Corps Volunteer in Uzbekistan in 1996.
More on that in a moment. First, a quick synopsis of Bissell's literary ascent. Born in 1974 and raised in Escanaba, Michigan, he is a writer who once upon a time hardly seemed destined to finish high school. His father was a Vietnam vet who had served in the Marines with Philip Caputo, who went on to pen a landmark memoir of the war and many books since. Young Tom got encouragement and advice from Caputo as well as writer Jim Harrison. Bissell became the would-be writer who headed for community college and, with coaxing from a professor there, wound up at the Bennington Summer Writers Workshop and worked with writer Bob Shacochis. Bissell followed that up by becoming the would-be writer who struck out with every application to MFA programs after finishing college at Michigan State. Having had one of his classes visited by a woman who had been in the Peace Corps, Bissell wrote Shacochis — who had served in the Peace Corps in the Eastern Caribbean 1975–76 — asking if he, too, should join. Shacochis sent back a postcard with a one-word answer: "Yes."
Off to Uzbekistan Bissell went, a few years after that country achieved independence. But Bissell left Peace Corps service early, after suffering physical ailments and grappling with severe depression. Next failure: being turned down for a job at the local paper mill. But he gained a foothold in the literary world through an internship at Harper's.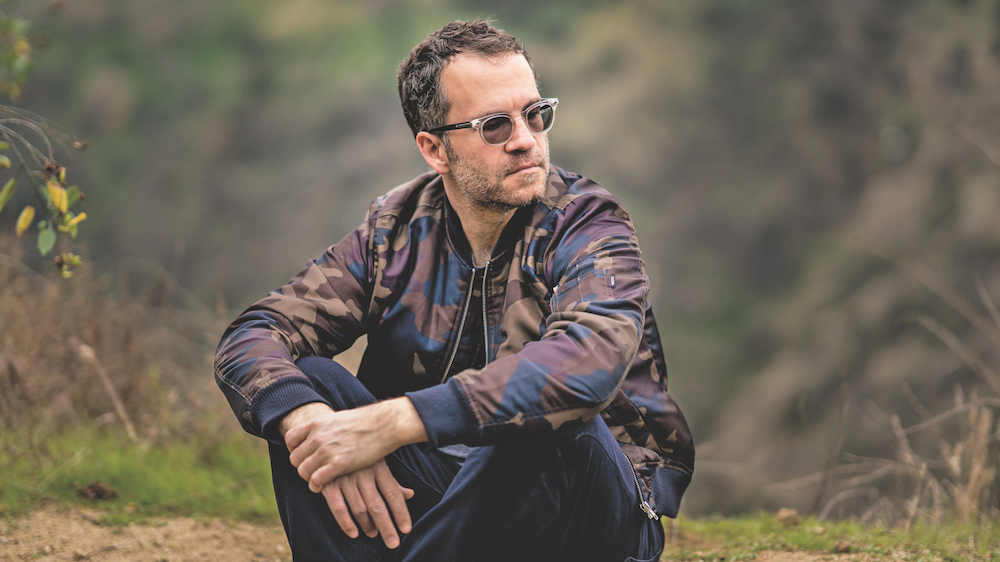 "My entire career has just been an accidental stumble from one way to make a living as a writer to another," Tom Bissell once told an interviewer. Photo courtesy Penguin/Random House
A few milestones on the literary journey since: true stories and fiction in multiple best-of-the-year collections, screenplays and more than a dozen video game scripts, and books of imagination and empathy. Among those books, of which there are ten or so to date: The Father of All Things: A Marine, His Son, and the Legacy of Vietnam (2007), in which father and son travel together to Vietnam. There are Extra Lives: Why Video Games Matter (2010) and Magic Hours: Essays On Creators and Creation (2012) — which includes a marvelous essay I've shared with aspiring writers, "Escanaba's Magic Hour: Movies, Robot Deer, and the American Small Town." And there is the hilarious memoir he co-wrote with actor Greg Sestero, The Disaster Artist: My Life inside 'The Room', the Greatest Bad Movie Ever Made, which appeared in 2013 and was adapted into an Academy Award–nominated film starring James Franco. Julia Loktey and Werner Herzog have also made Bissell's work into films.
Brashness and dark humor are part and parcel of Bissell's prose. And whether it's his fiction or nonfiction, I'll find myself thinking time and again, Careful now, somebody's likely to get hurt! And they do.
Brashness and dark humor are part and parcel of Bissell's prose. And whether it's his fiction or nonfiction, I'll find myself thinking time and again, "Careful now, somebody's likely to get hurt!" And they do.
As for what brings Bissell writer-of-the-year accolades from Peace Corps Writers: Recognition for his most recent collection of stories, Creative Types (2021), an exploration in fiction in which those peripheral creative types don't tend to come off looking so good. To wit: an assistant to James Franco ("The Hack"); a producer of reality TV; a flailing travel writer; a broken-down writer having a fling in Estonia ("Love Story, with Cocaine"); and a pair of newish parents in LaLa Land who try to liven up their marriage by hiring a sex worker for a ménage à trois.
Bissell's work for the screen has been on display of late, too: For Apple TV+ he co-created the television series The Mosquito Coast, which debuted in 2021 and is based on the renowned book by writer Paul Theroux, who served as a Volunteer in Malawi 1963–65.
Writer's work: Tom Bissell co-created "The Mosquito Coast" for television, co-wrote the video game "Uncharted 4: A Thief's End," and has been tapped to work on "Star Wars: Andor."
So what's next for Bissell? Perhaps it's helpful to keep in mind what he confided to Publishers Weekly a while back: "My entire career has just been an accidental stumble from one way to make a living as a writer to another." So don't look for another story collection right away. Perhaps look for him in a galaxy far, far away: He's been tapped to join the writers for the next season of the series Star Wars: Andor, which streams on Disney+. As showrunner Tony Gilroy put it, "Tom Bissell is a really cool and really, really interesting, versatile, really good writer." No argument here. Also in Bissell's favor, for this gig: "A very, very, very big Star Wars fan."
---
This essay appears in the Winter 2023 edition of WorldView Magazine.
In 1989, returned Volunteers Marian Haley Beil and John Coyne embarked on a project that has evolved into the digital Peace Corps Worldwide, an affiliate group of National Peace Corps Association. They also founded Peace Corps Writers, publishing books by authors in the Peace Corps community. Read about the rest of the writers recognized with 2022 Peace Corps Writers awards here.
---