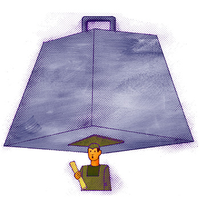 At last, some good news for the Peace Corps community on Public Service Loan Forgiveness
By Katie McSheffrey
Last October, the U.S. Department of Education announced an overhaul of the troubled Public Service Loan Forgiveness Program (PSLF). But that initial overhaul did not include proposals to help Peace Corps Volunteers. National Peace Corps Association has covered this problem in podcasts and in WorldView magazine. Months later, those of us who have been leading the RPCVs for PSLF Relief Facebook group have some good news.
First, a bit more background. What the Secretary of Education announced in October 2021 was a limited time waiver, through which borrowers may receive credit for past periods of repayment that would not otherwise qualify for the Public Service Loan Forgiveness Program. This waiver expires October 31, 2022. But this waiver did not help the majority of Returned Peace Corps Volunteers, whose loans were in economic hardship deferment status during their Peace Corps service. After months, advocacy efforts to fix the problem have now paid off.
On April 19, 2022, the Department of Education announced a one-time addendum to the limited time waiver for borrowers under income-driven repayment plans, including those who are pursuing Public Service Loan Forgiveness. Included in the addendum is a clarifying point that will greatly benefit many Returned Peace Corps Volunteers: "Months spent in deferment before 2013 will count under the waiver. Additionally, ED will include Economic Hardship Deferment on or after January 1, 2013. These periods of deferment will also be applied to your account in fall 2022."
Unfortunately, periods of in-school deferment still do not count. That may affect Volunteers who participated in the Master's International Program.
One important deadline to note: This limited time waiver will end on October 31, 2022. To take advantage of the waiver, borrowers must take steps as outlined on the Department of Education website to sign up for Public Service Loan Forgiveness prior to that date.
Working on a Permanent Fix
While this is positive news for returned Volunteers to be included in the time-limited waiver, NPCA and the RPCVs for PSLF Relief group are still working to advocate for permanent, retroactive change to the Public Service Loan Forgiveness program to ensure all returned Volunteers qualify. We and NPCA will keep the community up-to-date on the latest changes to the PSLF program as the Department of Education continues to update guidance for borrowers.
On July 6, 2022, the Department of Education proposed new guidelines to expand and improve targeted relief programs for student loans. These would be very beneficial to the Peace Corps community, and we would encourage advocacy work to ensure these new regulations are implemented.
For those with student loans, here's something else important to keep in mind: The PSLF Program forgives the remaining balance on direct loans after a borrower has made 120 qualifying monthly payments under a qualifying repayment plan while working full-time for a qualifying employer. Borrowers do not need to have their full 120 payments by the waiver deadline, but they do need to be signed up for the program so the Department of Education can verify Peace Corps service records.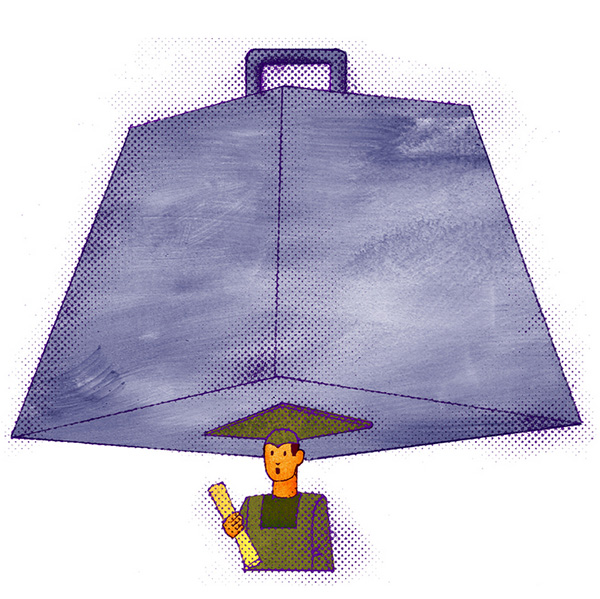 Illustration by Roman Bailey
Legislation Introduced
New legislation proposes another permanent solution. On June 1, Senators Sheldon Whitehouse (D-RI) and Jeff Merkley (D-OR) introduced the Simplifying and Strengthening PSLF Act, to streamline and improve the troubled federal program to help Americans pursuing careers in public service—including firefighters, teachers, Peace Corps Volunteers, police officers, and those working for nonprofits—have their student loan debt forgiven. An identical version of the bill was introduced by Rep. Joe Courtney (D-CT) in the House Education and Labor Committee on July 12.
Crucially, the Senate version of the Peace Corps Reauthorization Act (see more on that here) also ensures that Volunteers will receive credit for their Peace Corps service in the PSLF program as well as any other loan forgiveness program.
Presidential Action on Loan Forgiveness
In an announcement that has made headlines, President Biden on August 24 announced plans to forgive student loans for recipients of Pell Grants (up to $20,000) and other federal student loans (up to $10,000) for recipients earning less than $125,000 a year. These actions are separate from ongoing work to provide PSLF relief and other efforts to support Volunteers.
Do you have a student loan story?
Share it with President Biden and your members of Congress through the NPCA Action Center: bit.ly/npca-action-center
This story appears in the Spring-Summer 2022 edition of WorldView magazine. Story updated August 28, 2022 at 1 p.m.
---
Katie McSheffrey served as a Volunteer in Azerbaijan 2009–11. She is currently the chief of staff in the Office of Human Capital for the Department of the Interior. She previously served as government affairs officer and public service engagement lead with the National Commission on Military, National, and Public Service and with Peace Corps Headquarters.
---