Event Details
Hosted by National Peace Corps Association (NPCA) and the Returned Peace Corps Volunteers of Colorado (RPCVCO), the 2017 Peace Corps Connect conference will celebrate and build upon the great partnerships of the greater Peace Corps community.
This year's conference, Partnering for Progress: Taking Collaborations to New Heights, will feature a series of breakout sessions and workshops that address the Peace Corps community's role in impacting key U.N. Sustainable Development goals.
For the full schedule for the 2017 Peace Corps Connect, please click here.
Where:
University of Denver
Sturm Hall
2000 E Asbury Avenue
Denver, CO 80210
Friday, August 4, 2017
Affiliate Group Network Annual Meeting (AGNAM)
1:00 pm - 5:00 pm
This annual leadership summit - specifically for leaders and board members of NPCA affiliate groups - will include informational seminars and workshops designed to share best practices and facilitate networking and collaboration between groups.
Registration is open to any active members of the leadership or board of an affiliate group. RSVP below.
Peace Corps and Rotary Partnership Meeting
This pre-conference event will bring together both the Peace Corps and Rotary communities. Using the current Memorandum of Understanding (MOU) for partnership between Rotary International and the U.S. Peace Corps as a framework, the event will focus on how to expand the partnership between Rotary clubs, NPCA Affiliate Groups, and Peace Corps, whether in the U.S. or in Peace Corps countries. The event will also feature successful projects that have already occurred and the many benefits to both organizations and their members by supporting each other's projects.
Registration is open to anyone interested in learning more about collaboration between Peace Corps and Rotary.
Conference Kick-Off Party!
6:00 pm - 8:00 pm
Getting to Denver early? Please join the RPCVs of Colorado and fellow conference attendees for a welcome event at the Posner Center for International Development on Friday, August 4. Enjoy local food trucks, beer and the coolest shared working spaces in the US. www.posnercenter.org
Tickets are only $10 and registration is now open!
Saturday, August 5, 2017
Peace Corps Connect Conference
8:30 am - 5:30 pm
This year's conference - Partnering for Progress: Taking Collaborations to New Heights - will unite leaders from across the community to join discussions on how we can address key U.N. Sustainable Development Goals. A series of workshops and seminars will focus specifically on global health, the environment, economic development, equality and justice, as well as education and youth development.
Harris Wofford Global Citizen Award Reception
6:30 pm - 8:30 pm
Join the Peace Corps community in celebrating the Harris Wofford Global Citizen Award winner, a global leader who was influenced by the Peace Corps and who has gone on to significantly impact his or her host country. Light hors d'oeuvre, beer and wine will be served.
Winner to be announced soon.
Sunday, August 6, 2017
Peace Corps Connect Conference
9:00 am - 4:00 pm
The second day of the conference will build on the previous day's discussions surrounding global health, the environment, economic development, equality and justice, as well as education and youth development.
It will also feature the conference's annual Partner Exhibition and the RPCVCO Annual Picnic. More details below.
Returned Peace Corps Volunteers of Colorado (RPCVCO) Annual Picnic and Partner Exhibition
1:00 pm - 4:00 pm
RPCVCO is excited to host their annual summer picnic in conjunction with the Peace Corps Connect conference. Members of the local Peace Corps community - from RPCVs to family to friends to potential Peace Corps applicants - are welcome to join conference attendees to eat good food, catch up with old Peace Corps friends, and make new ones.
For RPCVCO members, please note that this year's the picnic will be slightly different - it will be more formal and there will be no need to bring a dish to participate. We'll be providing the food this year!
The picnic will also feature the Conference's annual Partner Exhibition. Local and national organizations with programs and opportunities for RPCVs will be present to share information for those looking to take the next step in your career, find volunteer opportunities, or connect with like-minded people.
Registration Prices
| | | |
| --- | --- | --- |
| Ticket Type | Early Bird Rate (through May 31) | Regular Rate (June 1 - July 28) |
| Conference - Full Registration (Saturday, Aug. 5 - Sunday, Aug. 6: Includes RPCVCO Annual Picnic) | $220 | $270 |
| Conference - Saturday Registration Only (Aug. 5) | $115 | $140 |
| Conference - Sunday Registration Only (Aug. 6; Includes RPCVCO Annual Picnic) | $115 | $140 |
Registration Instructions
Select your Conference Registration ticket(s) below.
If one of the discounts (see below) applies to you, click the orange link "Click here to enter your promotional code" beneath the registration chart. Enter in your code.
If you plan to stay on campus, select your Housing & Dining plan in the next chart. Otherwise, move on to the next step.
Click "Purchase Tickets" at the bottom of the page.
You will be asked to fill out a brief form for each registrant before submitting payment information.
If you selected to stay in a double room in the dormitory, your confirmation email will contain a form to make a roommate request.
Discounts:
Register as a group of 4 or more for 15% off each ticket!
Please email events@peacecorpsconnect.org with the four names and email addresses of those registering between now and July, 19th and we will send you the appropriate discount code.
Recently Returned Peace Corps Volunteers - 20% discount for RPCVs who returned from service between 2012 and 2017. Use code: 12RPCV17
Seniors - 15% discount for senior citizens. Use code: SENIOR17
Members of the Returned Peace Corps Volunteers of Colorado (RPCVCO) - 15% discount for current members of RPCVCO. Log in to your RPCVCO Member Profile or look for an email from RPCVCO to access your discount code! Not a member yet? Click here to join and get your code!
Cancellations:
No refunds will be issued within 30 days of the event.
Volunteer!
There will be a number of volunteer positions available during the conference. Depending on the number of hours volunteered, the registration fee is either discounted or free. Interested in learning more? Add your name to the volunteer list. We'll reach out soon with available shifts!
On-Campus Housing
Dormitory rooms are available on the University of Denver's campus for Friday, August 4th through Monday, August 7th in Nelson Hall.
Room reservations must be purchased in 2 or 3 night packages as detailed below.
Single Room Packages:
3 Nights (Check-In Friday, Aug. 4, Check-Out Monday, Aug. 7)
2 Nights (Check-In Friday, Aug. 4, Check-Out Sunday, Aug. 6)
Double Room Packages:
Please note: Double Rooms contain 2 single beds. By selecting a Double Room Package, you are reserving one of the beds in a double room. If you wish to room with a friend, spouse, etc. you will each need to purchase a Double Room Package. Your confirmation email will contain a Roommate Request Form to fill out so you can be assigned to the same room. If you do not have a preferred roommate, you will be assigned one.
3 Nights (Check-In Friday, Aug. 4, Check-Out Monday, Aug. 7)
2 Nights (Check-In Friday, Aug. 4, Check-Out Sunday, Aug. 6)
All rooms include a bed, desk, chair, dresser, closet, and a linen packet (which includes a pillow, bedsheets and towel).
Rooms are arranged in suites with a shared common room and bathroom between 4-6 suitemates.
If you require an ADA accessible room, please contact events@peacecorpsconnect.org.
On-Campus Dining
For your convenience, you can purchase a pre-paid Meal Card to use in the dining halls. If you are staying at the dorms, please purchase one of the Overnight Meal Card plans. If you are staying elsewhere in Denver, please purchase the Commuter Meal Card.
Meal Card options include:
Overnight Meal Card: includes breakfast and lunch on Saturday and breakfast on Sunday (lunch on Sunday is included in conference registration as part of the RPCVCO Picnic)
Commuter Meal Card: includes lunch on Saturday (lunch on Sunday is included in conference registration as part of the RPCVCO Picnic)
Please note that breakfast will not be available in the dining hall on Monday, August 7th. However, there are many nearby local breakfast options.
Off-Campus Housing
Hotels
If you prefer to stay off-campus, the University of Denver has a list of nearby recommended hotels, including some that offer discounts if the hotel guest is attending an event at the university. In most cases, hotels will be most accessible if driving a car.
Airbnb
NPCA has a special partnership with Airbnb which allows members of the Peace Corps community to rent their houses through Airbnb to other members of the community. Have a space to rent? List it here! Are you an RPCV traveling to Denver? Find a place to stay here.
Couch-Surfing
Some members of the local Denver Peace Corps community may also offer space in their homes. Click here to view available rooms or apartments.
Off-Campus Dining
For those who prefer to eat off campus, there are a number of restaurants, bars, coffee shops and more within walking distance of the University of Denver.
Air Travel:
Denver International Airport (DIA) is the closest airport to the University of Denver. Please read the University of Denver's guide for detailed information on how to reach the campus from the airport.
Further information about public transportation in Denver via the Regional Transportation District (RTD) can be found here.
United by the theme - Partnering for Progress: Taking Collaborations to New Heights - conference breakout sessions will offer participants a hands-on opportunity to interact with key topics. Learn more about a few of them below!
#ProtectPeaceCorps Campaign
The administration proposed a cut of $12-million to the Peace Corps—the deepest cut proposed in over 40 years—and far deeper cuts to the Peace Corps' partner agencies. Join NPCA's Government Relations Officer J.M. Ascienzo to learn how NPCA and the Peace Corps community have mobilized to protect the Peace Corps—and what you can do to help.
From Volunteer to Educator: A Panel Discussion
This workshop will focus on the journey of former volunteers/PC Staff who have entered the field of Education post-service. The presenters will highlight the partnerships forged between RPCVs and schools, as well as other institutions of learning (including international experiential ed programs). Strategies for establishing and maintaining sustainable educational relationships, while furthering the mission of the Peace Corps, will be explored in-depth.
A Discussion on the U.S. Immigration System in Today's Political Climate
A presentation on today's immigration laws and how they affect our society's views on immigrants in the United States. The presentation would include discussion our immigration laws effects on societal views towards refugees and undocumented workers, and also on highly skilled foreign nationals working legally in the United States. The audience may gain an increased understanding of how foreign nationals move to the United States and how today's immigration policies may change our thoughts on how we think about our immigration system.
Community Partnerships: A Roadmap and Toolkit:
How the RPCVs of Northeastern New York, SUNY Albany, the Freedom From Fistula Foundation, and Rotary International collaborated to provide life-changing support for fistula patients in Malawi.
In 2016, the RPCVs of Northeastern NY developed partnerships that resulted in broad community collaboration to prevent and treat obstetric fistula in Malawi. This session will provide a roadmap and toolkit to assist RPCV and other groups to organize successful awareness and fund raising events in your communities. Participants will not only learn how to plan, organize and carry out such an event, but also receive a take-home toolkit with an appendix of the sample documents you may need.
A Collaboration for Global Education
The Global Presenters program is a collaborative effort between the University of North Carolina at Asheville's Center for Diversity Education and the Western North Carolina RPCVs. We began by providing presenters to K -12 classrooms in our area. It has now expanded to colleges, community and scout groups and even retirement homes. RPCVs are trained to use effective and age-appropriate strategies to give participants an understanding of our diverse world and engage in cultural exploration and thought provoking dialogue.
Creating Collaborative Solutions to Global Issues: World Affairs Challenge
The World Affairs Challenge is dedicated to developing tomorrow's global leaders.Through mentoring, education and competition, WAC ignites middle-school and high-school students' passions about world affairs. WAC engages youth to solve some of the world's most pressing problems. WAC students move from awareness to action while learning to think critically, collaborate, communicate and grow human capacity. Join us to experience our collaborative problem-solving and learn how you can make a difference in the lives of students at home and abroad.
What it takes to be an RPCV political leader
The 2016 Presidential election brought out a lot of emotion. As a Peace Corps Community, many of us came to the realization that we need to find ways to move our country forward. For many of us politics seems the antithesis to making a positive difference in our communities. We at PC to Politics, believe that RPCV Political leaders can make a difference. The question remains how can the Peace Corps Community be more involved. What does it take to be successful? Spend an hour hearing from some of our RPCV Political Leaders. Bring your questions and prepare for a dynamic discussion.

Community Health Worker Training in Panama and Other Short-Term, High-Impact Projects in Peace Corps Response
RPCVs Katie Langland and Katie Long leveraged their combination of technical skills, language proficiency, and Peace Corps experience in Guatemala and Honduras (respectively) to facilitate high-impact community health worker training in Bocas del Toro, Panama. That project was part of the Peace Corps Response program, which provides opportunities for RPCVs and other experienced professionals to use their specialized experience and technical skills to provide targeted assistance for short-term assignments in over 80 Peace Corps countries.
​​​​​​
Partnering for Success: Friends of Liberia's Family Literacy Initiative
The session focuses on strategies, challenges and successes as FOL designed and implemented the Liberia Family Literacy Initiative by: (1) identifying and working with two strategic partners, and additional partners including the Ministry of Education, Peace Corps, and Liberian municipalities; (2) building local capacity; (3) monitoring and evaluating program implementation and results; (4) securing funding from major international and other donors; and, (5) influencing national education systems and policies.
Speed Advocacy: Getting messages to your elected representatives quickly and effectively
Do you want to learn how to quickly and effectively communicate your support for or opposition to specific policies to members of congress? Join us for this interactive workshop focusing on advocating for Peace Corps issues, particularly stable funding in the next budget year. We will share essential tips on how to get your message officially recorded and empower you to make your first calls during the workshop. The knowledge and skills you acquire will be transferable to other issues and to state and local contexts. We're excited to have you join us in advocating for Peace Corps and strengthening our democratic processes.
Presenters/Facilitators
Stephanie Smith, RPCV Russia 1999-2001, Associate Professor at the University of New Mexico
Rebecca Green Neale, RPCV Turkmenistan 2000 - 9/11/2001, Attorney at The Law Office of Rebecca G. Neale
Service, Educational, and Professional Development Opportunities for RPCVs
RPCVs will discover service, educational, and professional development opportunities available through their local chapter of the World Affairs Councils of America (WACA) or Global Ties U.S. Community-Based Member (CBM). WACA strives to foster deeper understanding of key global issues and to provide participants with access to leaders and decision-makers so that communities can better compete, collaborate, and make informed decisions in a complex world. Global Ties U.S. builds a more peaceful, prosperous world through strengthening international exchange.
Engaging the Peace Corps Community in Support of Refugees
Our interactive session focuses on successful collaboration between NPCA affiliates, the wider Peace Corps community, and resettlement agencies to support refugees in the US and abroad. We will hear from Utah and Northern Virginia affiliate groups and the volunteer coordinator from HIAS (a refugee assistance and and advocacy organization with "130 years of expertise and experience rescuing people whose lives are in danger for being who they are") highlighting specific needs and how our Peace Corps community can help.
Peace Corps Storytelling: A Spoken Word Workshop
One of the most compelling and heartfelt ways to share your Peace Corps experience is through stories. Storytelling can also be an excellent way to facilitate empathetic learning and community dialogue. Continue your service, demonstrate your dedication to social justice and renew your commitment to the Peace Corps' Third Goal, by sharing stories from your Peace Corps experience.
When RPCVs tell stories, they humanize and illuminate places and people with that unique, grassroots, Peace Corps perspective. Join Peace Corps' Third Goal Program Specialist Meleia Egger, RPCV Malawi 2007-2009, and the new NPCA affiliate group "Share Your Service," to learn how to find, craft, and share your Peace Corps service in engaging and vibrant ways.
Exploring Possibilities of the Rotary and Peace Corps Partnership
Peace Corps and Rotary share a dedication to volunteerism, sustainable development, and an appreciation of other cultures. This shared dedication resulted in a formal MOU of partnership being signed between Peace Corps and Rotary International in 2015. Join this session to learn more about the Rotary and Peace Corps Partnership, get ideas on the types of projects and partnerships that can flourish at the local level between Rotary clubs and RPCVs or PCVs, and find out some of the lessons learned from the partnership work thus far that can be applied to future projects and efforts.
Volunteer and Learn: Local Partnerships for Local Food and Local Community
Join Grow Local Colorado and the RPCVs of Colorado (RPCVCO) for an early morning service project to get your hands dirty and learn about a long-term partnership that benefits the local community. Participants will meet in front of the dorms and walk approximately half a mile to two local gardens. There will be a brief talk about the partnership, now entering its 7th year, between the RPCVs of Colorado (RPCVCO), Grow Local Colorado, and the Gathering Place, that ultimately ensures clients at the Gathering Place have access to fresh produce during the summer months. Afterwards, participants can take part in some of the garden maintenance as a volunteer opportunity.
The second day of the conference will feature our partner exhibition, in conjunction with the Returned Peace Corps Volunteers of Colorado (RPCVCO)'s annual picnic. Meet with Peace Corps community partners, employers, universities, and others with programs and opportunities for RPCVs.
The exhibition will take place outdoors on the Campus Green.
Details:
Sunday, August 6, 2017
1:00 pm - 5:00 pm
Interested in becoming an Exhibitor? Learn more and register here.
---
Meet our 2017 Exhibitors!

National Peace Corps Association
National Peace Corps Association (NPCA) envisions a united and vibrant Peace Corps community - one that is mobilized to create social change. To achieve this vision, NPCA champions lifelong commitment to Peace Corps ideals. That means we support all of you - current and returned Peace Corps volunteers, current and former staff, host country nationals, family and friends - in your efforts to create a world that reflects these ideals. NPCA has three specific goals that advance this mission:
Help the Peace Corps be the best that it can be

Empower members and affiliate groups to thrive

Amplify the Peace Corps community's global development impact
Peace Corps
The Peace Corps sends Americans with a passion for service abroad on behalf of the United States to work with communities and create lasting change. Volunteers develop sustainable solutions to address challenges in education, health, economic development, agriculture, environment and youth development. Through their Peace Corps experience, Volunteers gain a unique cultural understanding and a life-long commitment to service that positions them to succeed in today's global economy. Since President John F. Kennedy established the Peace Corps in 1961, more than 225,000 Americans of all ages have served in 141 countries worldwide.
Returned Peace Corps Volunteers of Colorado
The Returned Peace Corps Volunteers of Colorado (RPCVCO) connects returned volunteers to one another, to our local community, and to the world for continued service, outreach, and support. This is done through social events, service projects, meetings featuring speakers on topics of interest to the Peace Corps community, and special events that are scheduled throughout the year. Though based out of Denver, RPCVCO works to connect with RPCVs throughout the state. Find out more about these activities on the RPCVCO website or on Facebook.
Next Step Travel
NPCA's Next Step Travel program, provides respectful hyper-local immersion in developing countries. Our travel program gives travelers the chance to get a close-up view with the Peace Corps perspective by offering 360 degree "anti-tour" itineraries that combine unparalleled local access, cultural immersion, non-extreme adventure, and opportunities that open pathways for connection with local people. In-country staff make it a point to seek out local craftspeople, small businesses and cooperatives, many with a Peace Corps connection. Each trip is with a small group and most are all-inclusive, allowing travelers to fully experience every minute of their trip.
The University of Vermont, Grossman School of Business SEMBA Degree
Unlike other Green MBA programs, the University of Vermont's one-year Sustainable Innovation MBA was designed from the ground up to challenge the traditional MBA. We enlisted some of the greatest leaders in the field to design and shape our program.
The result? We've fundamentally reinvented business education and the MBA degree to address directly the core challenges we face-- environment, ethics, poverty and inequality—through the lens of enterprise and entrepreneurship. In just twelve months, you receive an accredited MBA degree, which includes not only the basic MBA toolkit, but also the knowledge, skills, and capabilities to transform today's business and create tomorrow's truly inclusive and sustainable enterprises.
HI USA
Hostelling International USA (HI USA) is a nonprofit, member organization founded on an enduring belief in the power of travel to foster a deeper understanding of people, places, and the world around. HI USA promotes a dynamic community of global citizens who have the wisdom and humanity to actively make the world a better place. As the nation's leading hostel brand, HI USA hosts more than 1 million overnights annually, with guests from more than 100 countries. For over 80 years, HI USA has provided a network of affordable hostels in converted mansions, reinvented lighthouses, and historic urban buildings all across the country.
Dining for Women
Dining for Women is a global giving circle dedicated to transforming lives and eradicating poverty among women and girls in the developing world. Through member education and engagement, as well as the power of collective giving, Dining for Women funds grassroots organizations that empower women and girls and promote gender equity.
PlanUSA
Plan International USA is part of a global organization that advances children's rights and equality for girls. We work with children, young, people, their communities, our supporters, and partners to make change across more than 50 countries in Africa, Asia, and Latin America. We focus on children because they are the future and we believe that every girl and boy has the right to be healthy, educated, protected, valued, and respected in their own community. Because of the unique issues that affect girls' ability to access their rights to education, health, freedom from early marriage, and discrimination, our strategy for the next five years focuses on achieving equality for girls.
The University of Vermont's Sustainable Entrepreneurship MBA
The Sustainable Entrepreneurship MBA program has fundamentally reinvented business education and the MBA degree to address the core challenges we face - environment, ethics, poverty and inequality - through the lens of enterprise and entrepreneurship. In just twelve months, you receive an AACSB accredited degree, which includes not only the basic MBA toolkit, but also the knowledge, skills, and capabilities to transform today's business and create tomorrow's sustainable enterprises.
FHI 360
FHI 360 is a nonprofit human development organization dedicated to improving lives in lasting ways by advancing integrated, locally driven solutions. Our staff includes experts in health, education, nutrition, environment, economic development, civil society, gender, youth, research, technology, communication and social marketing — creating a unique mix of capabilities to address today's interrelated development challenges. FHI 360 serves more than 60 countries and all U.S. states and territories. As we evolve to meet the challenges of the future, we stand committed to the principles that have guided our organization for the last 40+ years. Our work continues to be grounded in research and science, strengthened by partnerships and focused on building the capacity of individuals, communities and countries to succeed.
Regis University
Located in the Mile High City and with the Rocky Mountains as our backdrop, Regis University is proud to stand among the 28 Jesuit colleges and universities in the United States grounded in our Jesuit Catholic tradition.
TetraTech
Tetra Tech is a global, leading consulting firm providing practical and sustainable international development services. From promoting peace, stability, and economic growth, to health and education, to improved natural resource management, Tetra Tech brings an integrated approach that is focused on building the capacity of communities and individuals to create strong, healthy, and resilient societies.
USC Marshall IBEAR MBA Program
The IBEAR MBA is a top-ranked, full-time, one-year MBA for mid-career professionals seeking leadership roles in international business. With a strong global focus, a typical IBEAR class features students from 12-16 countries and a diverse range of industries and professions. With an average age of 35 and 11 years of work experience, IBEARparticipants come from Asia, North America, Latin America, and Europe to earn the USC Marshall MBA degree in 12 months of intensive study.
Josef Korbel School of International Studies
As a leading school of international affairs and public policy, the Josef Korbel School of International Studies offers intellectually rigorous programs that prepare students for careers in the public, private and nonprofit sectors.
VillageX Inc
Village X crowdfunds development for villages throughout rural Malawi. Villages identify solutions to their problems. They contribute cash, labor and materials, and we help fund the rest. We enable donors to invest in real people, and see exactly where their money goes and how it helps.
The Colombia Project - TCP Global Micro-Loan Program
TCP Global is a pro-bono consulting team of RPCVs and Rotarians which assists grassroots organizations to build zero-overhead, sustainable micro-loan programs. TCP Global now operates in 6 countries and recently added a loan program for former foster youth in Miami.
Kiribati Keepers/Humans of Kiribati
The mission of Kiribati Keepers is to provide disaster relief in the Pacific island nation of Kiribati as well as help contribute to the relocation effort of citizens currently living on islands soon to be deemed uninhabitable due to cyclones, king tides, and sea water invasion onto their tiny, atoll islands.
Enca Organic Farms
Friends of ENCA Farm is helping Filipino farmers access the seeds to their future. More than 2 billion people in the world, including the majority of the Philippines, relies on food that is produced from smallholder farmers, which is defined as those who farm less than 2 hectares. However, today, the majority of the world's seeds are not owned by farmers but by three major bio-chemical companies. Friends of ENCA Farm has launched a grassroots farmer-led seed saving movement in the Philippines and is now ready to help our participating farmers develop a farmer-led owned and operated social-enterprise organic seed company. This project will ensure that greater numbers of smallholder farmers have access to locally produced, regionally adapted organic seeds and will provide increased economic development for the participating farmers.
Wildlife Conservation Society
The Future Leaders Program is a positive youth and workforce development program developed by the Wildlife Conservation Society (WCS) to help support traditionally underserved youth from the Bronx. Each year up to 700 youth ages 16-24 from the Bronx are employed by the Wildlife Conservation Society making WCS one of the top places for local youth to seek employment. The Future Leaders Program helps Bronx youth find meaningful employment and internship opportunities at WCS' four zoos and aquarium. In addition they learn the critical skills needed to be successful in the world of work.
Brandeis University
Our mission at the Heller School is to drive positive social change through research, education, and public engagement that inform policies and programs designed to address disparities in well-being and promote social inclusion in a sustainable way.
Kroc School, University of San Diego
Our culturally-rich, globally-diverse students and faculty deliver an education in peace-building, social justice and innovative change that blends knowledge with doing. Whether it's Nobel peace laureates speaking on our campus, seminars across the Mexican border, workshops with social entrepreneurs or internships in communities across the world, become immersed in the practice of change-making
Global Development Solutions
We accomplish this by providing flexible levels of service from stand-alone deliverables and research projects to managing ALL ASPECTS of grant seeking, funder development, grant writing, grants management, budget support, project data management and evaluations, custom research and all necessary file management and follow up.
GDS brings together an A-team of development professionals with global experience, committed to supporting local solutions and helping your organization work smarter.
RPCVs for Environmental Action
The intent of our group is to create a community of concern for the environment and the implications of climate change. Bring home to the United States what we have experienced and learned from working abroad. Reach out to our neighbors, legislators, and business entities to take action based on concern for planet health. Help ourselves and others to see what can be done to protect and maintain a healthy environment.
Friends of Dominican Republic
Friends of the Dominican Republic was started in 1998 by DR-RPCV's to support the work of current Volunteers, advance the Third Goal of Peace Corps and provide news and information about Peace Corps DR to our members and friends.
Friends of Afghanistan
Our Mission is to build and sustain an information exchange about Afghanistan and its people and to network for their peace, security and prosperity. We raise funds to support our projects in Afghanistan in many areas, focusing on a textile project and girls education.
Committee for a Museum of the Peace Corps Experience (CMPCE)
CMPCE is a committed group of RPCVs who believe in the value of establishing a museum of the Peace Corps Experience as a means of to fulfill Peace Corps' Third Goal, "Bringing the World Back Home" and establishing a Fourth Goal of maintaining and preserving the Legacy of the Peace Corps. Our mission: To inspire connection with the world by sharing the experience of living within diverse cultures. CMPCE: a private 501 (c)(3) nonprofit organization independent of the U.S. Peace Corps
Peace Corps to Politics
Inspired by the idea that a Peace Corps volunteer's service does not end after two years but continues throughout our lives. PC to Politics goal is to support both current & prospective RPCV Political leaders running for office at local, state and federal level. PC to Politics hopes to inspire both present and future RPCV political leaders to make a difference in public policy by using the ideals they learned as Peace Corps Volunteers.
RPCV Madison Wisconsin
Returned Peace Corps Volunteers of Wisconsin Madison started the International Calendar 30 years ago to raise funds for community development here and abroad. We are celebrating this year by creating a perpetual calendar using photos from the last 30 years that highlight countries served by Peace Corps.
Peace Corps Response
Peace Corps Response sends experienced professionals to undertake short-term, high-impact service assignments in communities around the world. Bring valuable skills and experiences to projects in places where you are needed most.
Ethiopia & Eritrea Returned Peace Corps
Ethiopia & Eritrea RPCVs was organized in 1991 and incorporated as a Not-for Profit Corporation in 2003. It was formed for charitable and educational purposes to promote understanding among the peoples of the US, Ethiopia and Eritrea, to educate and inform the general public, and to promote opportunities for achieving sustainable development to these countries through its Legacy Program. It publishes a regular newsletter, "The Herald," and monitors a Facebook Page.
Friends of Tanzania
Friends of Tanzania (FOT) is a non-profit charitable and educational organization, and a 501(c)(3) devoted to: identifying and supporting worthy projects in Tanzania; collecting and disseminating information on the life, culture and development of Tanzania; bringing together people interested in supporting Tanzania.
Urban Teachers
Urban Teachers is changing the equation in education by helping high-need schools hire effective teachers who are ready to make a difference in students' lives. Our residents earn a Masters from Johns Hopkins University and teaching credentials in their subject, special education and ESL. Through hands-on training and coaching, we give teachers the skills they need to close the educational equity gap and pursue a rewarding, lifelong career.
Global Village Museum
Global Village Museum of Arts & Cultures celebrates and showcases cultural art and artifacts from around the world through engaging exhibits and programs. By collaborating with private collectors and international travelers in the community, the nonprofit Museum brings the world to Northern Colorado in its mission to increase awareness and understanding of global cultures, peoples, and history.
Freshwater Project International
Through partnerships with local communities, other health-focused NGOs and government agencies, our mission is to provide clean water, safe sanitation and hygiene information to the people of Malawi through three program pillars that include the provision of WASH in villages, schools and health centers.
Working Capital for Community Needs
Working Capital for Community Needs (WCCN) has created opportunities for access to microfinance, services and markets to improve the lives of the working poor in Latin America for the past 33 years. WCCN empowers low-income Latin American entrepreneurs by sustaining partnerships with microfinance organizations and fair trade coffee organizations in 9 countries.
Global Social and Sustainable Enterprise MBA at Colorado State University
The purpose of the GSSE MBA is to prepare our students to design, build, and manage entrepreneurial ventures that impact social and environmental challenges. Our key differentiator is the fully integrated venture creation process. Students form teams and design ventures throughout multiple courses and all three semesters, including a 40-60 day summer practicum. It is a cohort-based program with 25-30 students from very diverse backgrounds and experiences.
American Councils for International Education
Each year, American Councils for International Education supports hundreds of bright, young, motivated students who have earned scholarships to come to the US to live with a host family and attend high school for an academic year. Our students are exclusively on merit-based programs supported by the US government and US embassies abroad. Our organization is currently looking for Local Coordinators to help place students with great families!
Case Western Reserve University Mandel School
As the #9 ranked social work school in the United States and the highest ranked school at Case Western Reserve University, the Mandel School is at the forefront of educating future leaders in social work and nonprofit management. Our mission is to promote social justice and empower communities. Our research is shaping public policy, informing social change, and transforming lives. Our students are talented, compassionate, diverse people who are educated and mentored by world-renowned professors and taught in a rigorous, groundbreaking curriculum that will prepare them to change the world. The Coverdell Fellows Program awards up to a half tuition scholarship for graduate students in the graduate Social Work and/or Nonprofit Management Programs who are Peace Corps alumni. The Coverdell Fellowship valued at more than $20,000 per year. The Mandel School also provides a monthly stipend for all full time campus based students enrolled in field education. The Coverdell Fellowship is awarded for the duration of your graduate program.
The Fletcher School, Tufts University
The Fletcher School is distinctive among leading professional schools of international affairs for our collaborative, cross-disciplinary approach to identifying and illuminating those connections. Both professors and alumni are active players on the global stage who are ready and willing to share their experiences and contacts in the public, private and nonprofit sectors.
Design@Mines at the Colorado School of Mines
The Capstone Design@Mines program at the Colorado School of Mines brings innovative companies, organizations, and individuals together with top senior engineering students to solve real-world problems. Student teams work for two semesters on a design challenge presented by the partner, offering students an opportunity to contribute to progress in the community, in business, and in society. Meanwhile, sponsors reap benefits found in few other partnerships: a team of exceptional Mines talent, over 900 person hours to fill human resource gaps, deep engagement on campus, and unique recruiting opportunities. Close to one-quarter of our projects are human development and humanitarian in nature, from designing earthquake resistant material for Nepali village to low-cost agricultural vehicles for rural Africa. We also partner with many public sector groups, including federal agencies and municipalities in Colorado. We are currently looking for change-making projects for the Fall 2017 and Spring 2018 cohorts! Let us know how we can help you change the world!
Sheila Crowley, Acting Peace Corps Director (RPCV 2001-2003, Ukraine)
Sheila Crowley has served as Acting Director of the Peace Corps since January 2017. She brings to that role more than 25 years of public and private- sector experience, including leadership roles in international development, business, and the nancial services industry. Most recently, Sheila served from 2015 to 2017 as Acting Associate Director of Peace Corps' O ce of Volunteer Recruitment and Selection (VRS), overseeing the recruitment, assessment, and placement of Peace Corps Volunteers worldwide. Previously, she held the position of Peace Corps Country Director, rst in Romania and then in Indonesia, from 2010 to 2015.
Sheila's Peace Corps roots extend back to her service as a Volunteer in 2001 to 2003 in Ukraine, where she taught English, organized leadership and sports camps for youth, and worked at a refugee center. To this day, she considers her Peace Corps service as the toughest job she has ever held – and the experience that has most deeply transformed her life and career.
Sheila's career initially began in the corporate sector, including more than 10 years of professional experience with McKinsey & Company, the Mitchell Madison Group, and JP Morgan Securities, before deciding to pursue her long-held dream of serving as a Peace Corps Volunteer.
After completing her Peace Corps service, Sheila worked for five years with Habitat for Humanity International as Associate Director of the Global Village program and as a Director in the O ce of Volunteer Mobilization. She helped to lead volunteer program design, global collaboration, and policy development for Habitat's domestic and international programs until 2010, when she returned to the Peace Corps.
Sheila holds a bachelor's degree in history and Russian studies from The Pennsylvania State University and a master's degree in information science from Drexel University.
Ambassador Vicki Huddleston, Retired American Diplomat
Ambassador Vicki Huddleston is an American diplomat with expertise in foreign, defense, and development policy. She was a senior advisor to the Secretary of Defense and led American diplomatic missions in Mali, Madagascar, Cuba, and Ethiopia. In Haiti she was Chief of Party for a USAID Value Chain project. Vicki is currently a consultant with Transnational Strategies Group. She was a Visiting Fellow at the Brookings Institution, a Fellow at the Institute of Politics at Harvard's Kennedy School of Government, and as a Congressional Fellow worked on the staff of former Senator Jeff Bingaman (D-NM). She was a Peace Corps Volunteer in Peru and worked with housing cooperatives. Vicki's opinion pieces on Cuba, Mali, and Ethiopia have appeared in The New York Times, The Miami Herald, and The Washington Post. She co-authored "Learning to Salsa – New Steps in U.S.- Cuban Relations." Vicki is a popular speaker at foreign affairs groups and universities, recently participating in the Colorado World Affairs Week, Meridian International Center, the Montana and Cleveland Councils on World Affairs, the Naples Yacht Club, and the Air Force Academy.
Ken Goodson (RPCV 1997-2000, Bolivia), Southwest Regional Director for AmeriCorps National Civilian Community Corps
Ken Goodson has devoted his career to national service. Ken served as a Peace Corps Volunteer in Bolivia from 1997 to 2000. He then transitioned to working for the Peace Corps, first as a technical trainer, then as the Deputy Director for the Peace Corps programs in Belize and Peru, and eventually serving as the Country Director in Mongolia and Romania. Upon returning to the U.S. he worked as an advisor to the Office of the Director of the Peace Corps, where he worked as part of a team to complete a Congressional mandated comprehensive assessment of the program. He moved to Colorado in 2012 when he took on the role of Southwest Regional Director for AmeriCorps National Civilian Community Corps (AmeriCorps NCCC). As the Southwest Regional Director, he is in charge of a 300+ member volunteer providing residential, team-based community service to eight states across the southwestern U.S.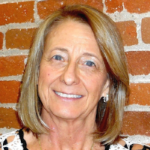 Melinda Cain, Director of Real World Solutions
Dr. Melinda Cain is the Managing Director of Real World Solutions, a local company offering training and coaching on intercultural awareness and competence for business, health care, education, and community service. Dr. Cainhas more than 15 years experience in training on intercultural communication effectiveness, organizational performance, project and institutional management, and change management. She has her PhD in International Studies from the
University of Denver and an MA in International Communication
from the American University. Melinda has worked as an adjunct professor for the University of Denver, Troy State University, and the University of Colorado at Boulder.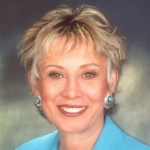 Juana Bordas, President of Mestiza Leadership International
Juana immigrated from Nicaragua on a banana boat. The first in her family to complete college, she joined the Peace Corps and later received the US Peace Corps' Franklin Williams Award for her lifelong commitment to advancing communities of color.
Juana has initiated leadership programs for women and Latinas across the US as founding President of The National Hispana Leadership Institute, The Circle of Latina Leadership and The Mi Casa Resource Center. Latina Style magazine commended her for "Creating a nation of Latina leaders."
She is the author of two- award winning books The Power of Latino Leadership and Salsa, Soul, and Spirit: Leadership for a Multicultural Age.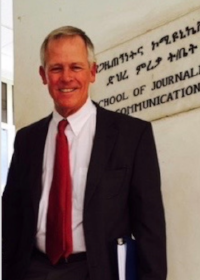 Willard D. "Wick" Rowland, PHD
Willard D. "Wick" Rowland, Ph.D. is a widely published scholar in media policy history, public broadcasting and communications studies. He is Dean and Professor Emeritus of the School of Journalism and Mass Communication at the University of Colorado and President and CEO Emeritus of Colorado Public Television, CPT12, in Denver.
Wick served as a Peace Corps Volunteer in Jamaica, working in educational broadcasting and adult literacy, he has lectured and conducted research in more than a dozen countries abroad, and has served as a Fulbright specialist in Ethiopia. He holds several broadcasting awards, including public television's National Advocacy Award (2009) and The Denver Post's "TV Person of the Year" (2010).
Dr. Rowland served as Director of Research and of Long-Range Planning for the Public
Broadcasting Service (PBS) in Washington and later as Associate Dean of the College of
Communications at the University of Illinois. He has been a leader in media education, accrediting and public media, serving as past chair or president of several national academic and public broadcasting station organizations.
His degrees are from Stanford (BA), the University of Pennsylvania (MA) and the University of Illinois (Ph.D.). He is an avid skier, sailor, cyclist and swimmer.
Mark L. Schneider, Former Peace Corps Director
Mark L. Schneider is a Senior Advisor at the Center for Strategic and International Studies (CSIS), a Washington DC think-tank. He has had a public service career spanning government, international organizations, civil society and academia. In government, Schneider served as the Director of the Peace Corps from 1999-2001, traveling to 21 countries and focused priority attention on HIV/AIDS prevention and treatment in Africa and on encouraging use of information technology as community development resource. He also pressed for Peace Corps response to natural and man-made disasters bringing RPCV's back to the region where they had once served. As the Assistant Administrator of the U.S. Agency for International Development for Latin America and the Caribbean 1993-99, he oversaw the post conflict reconstruction programs in Central America and coordinated the response to Hurricane Mitch. He was the Principal Deputy Assistant Secretary of State for Human Rights and Humanitarian Affairs from 1977-1979 and a foreign policy advisor to Senator Edward M. Kennedy 1970-76. He was a Peace Corps Volunteer in El Salvador '66-'68.
Outside government, Director Schneider served as Senior Vice President of the International Crisis Group (ICG), a multinational non-governmental conflict prevention organization, from 2001 until March 2017. Schneider's areas of expertise include post-conflict reconstruction and nation-building, U.S. foreign policy in the 21st century, human rights and Latin American and Caribbean issues. With Crisis Group, Schneider traveled multiple times to Afghanistan and Pakistan; Nigeria, Guinea and Liberia; Kenya, Somaliland and Ethiopia; the Balkans; Venezuela, Colombia, Bolivia, Ecuador, Mexico, Guatemala, El Salvador and Haiti. He has testified frequently before the Congress on conflict issues.
From 1981 to 1993, Schneider was Chief of the Office of Analysis and Strategic Planning at the Pan American Health Organization/World Health Organization. Schneider received his B.A. in journalism from the University of California-Berkeley, his M.A. in Political Science from San Jose State University, and an honorary Doctor of Laws degree from American University, Washington College of Law. He received the Bernardo O'Higgins Medal for human rights work, Government of Chile, 1993; Gran Cruz, Orden al Merito awarded by Government of Chile, 2000 and the George W. Eastman Medal for Public Service, University of Rochester, May 2000. He also has lectured at various universities, published articles and essays in academic journals, newspapers and magazines and appeared on CNN, NBC, ABC, CBS, NPR and numerous other radio and television news programs. He was a member of the board of trustees of American University for 10 years. He is married to Susan Schneider, who also served as a Volunteer in El Salvador, a Phd linguist and educator. Their son, Aaron is Associate Professor of political science at the Korbel School at Denver University and their daughter, Miriam, is general counsel and human resources director in New York City. They have three granddaughters.
Nick Craw, FIA Senate President
With a long and successful motor racing and business career to draw upon, Nicholas Craw was elected as President of the FIA Senate in 2009.
Armed with a Cum Laude degree in International Affairs from Princeton and an MBA in finance from Harvard, Craw's career followed two quite different -- but complementary -- tracks.
Eight years as Director of Operations for the 15,000 ton hospital ship S/S HOPE were followed by a presidential appointment as Director of the Peace Corps, where he looked after 7,400 volunteers in 69 countries. Later, he was selected to be President & CEO of the Sports Car Club of America (SCCA), with 55,000 members in 110 regions and 2,000 sanctioned amateur and professional events per year. While at SCCA, he was also a member of the ACCUS Board of Directors and was Chairman of its legislative arm, the National Motorsports Council. After 17 years, the longest tenure of any CEO in SCCA's history, he later ran the national governing body of sailing, US SAILING, for four years before returning to motorsports as President & CEO of ACCUS in 2005.
Sandwiched into his business career, he began his motor racing in Formula Atlantic, turning professional after two short years and competing for Fred Opert Racing in the L & M Continental Championship, which took him all over the U. S. and abroad to Canada, Mexico, Japan, Colombia and the U. K. He also drove for Shierson Racing at the Daytona 24 Hours and the Sebring 12 Hours in a two litre Chevron. Switching to sedans, he brought BMW its first professional championship in the International Motor Sports Association (IMSA) series. He repeated a second championship in 1975, leaving the series with the most wins of any driver.
Nearly twenty years after retiring from professional competition, he took up racing touring cars, winning the American Road Race of Champions and the Twenty Four Hours of Nelson's Ledges twice.
In addition to his role as President of the Senate, Craw is also a member of the Statutes Review Commission, a Trustee of the FIA Foundation and a member of the Fund Management Committee of the FIA Institute, which approves grants from the Motor Sports Safety Development Fund. He remains President & CEO of ACCUS, coordinating FIA's motor sport activities in the United States. ACCUS presently organizes three FIA World Championship events: F1 at Austin, Texas; WTTC at Sonoma, California; WEC at Austin, Texas.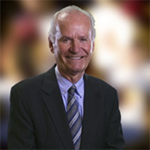 Richard Drobnick, Director, IBEAR MBA Program
Richard Drobnick was the founding director of the School's Center for International Business (1990-2014), which was supported by the U.S. Department of Education since 1990, as one of its 33 national resource centers on international business. Dr. Drobnick served as USC's inaugural Vice Provost for International Affairs (1994-2005). He was the inaugural
Secretary General (1997-2002) and a member of the Steering Committee
(1997-2010) of the Association of Pacific Rim Universities (APRU), an association of presidents of 45 leading Pacific Rim research universities (www.apru.org). He launched and led APRU's Pacific Rim research programs on "Sustainability and Climate Change" and "Public Health" (2006-2010).
Dr. Drobnick specializes in Pacific Rim economic and business issues and U.S. and Pacific Rim trade policies. He is the author of numerous articles regarding international economics and business, as well as the co-author of Neither Feast nor Famine: Food Conditions to the Year 2000 and coeditor of Small Firms in Global Competition. He is a member of the U.S.-Asia Pacific Council, the Council on Foreign Relations, the Asia Society of Southern California's Executive Committee, and is a director of the Japan-America Society-Southern California. As a Peace Corps Volunteer in Malaysia (1967-1969), Drobnick served as an economic advisor to the Malaysian Department of Agriculture's Farmers Association Movement.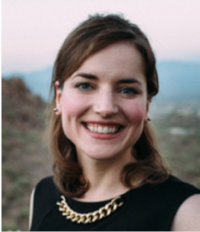 Elizabeth Stokley, RPCV Global Business Fellowship Recipient
Elizabeth Stokely was the first recipient of the RPCV Global Business
Fellowship offered by the University of Southern California's IBEAR
MBA program in 2015. Elizabeth served in the Peace Corps in Loja, Ecuador (2011-2013), where she implemented a new teacher training program with the Ministry of Education. As a result of contact with female entrepreneurs during her service, Elizabeth was inspired to explore business as a means for scaling social impact. Recruited to the private sector, she managed 20 employees in freight operations at McMaster-Carr Supply Company following Peace Corps.
The IBEAR MBA program provided the tools for Elizabeth to begin a career in nonprofit financial services. Armed with her MBA and electives in Social Entrepreneurship, she joined Accion, a global financial inclusion nonprofit with a pioneering legacy in microfinance and fintech impact investing. She serves as Manager of Institutional Partnerships and has helped lead social performance management. Accion was founded by Joseph Blatchford, the third director of Peace Corps.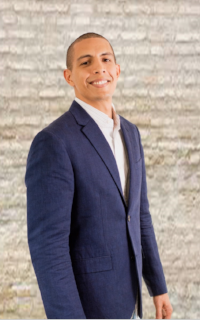 Erik Naranjo, IBEAR Global Business Fellow Scholarship Recipient
Erik Naranjo served in the Peace Corps-Dominican Republic (2014-2016) where he lived in the small village of Arroyo al Medio. As an Economic Development Advisor, he worked with an association of apiarists concentrating on organizational strengthening, business development, and change implementation. Additionally, he mentored and coached Dominican youth through various Peace Corps initiatives such as Construye Tus Sueños and Chicas Brillantes.
Prior to his Peace Corps service, Erik worked in the sports industry for nearly seven years. He began his career in event operations where he
spearheaded the execution of live sporting events that were broadcast on HBO, SHOWTIME, and ESPN. He went on to work as the Sports
Marketing Manager for Everlast Worldwide where his focus was on
developing and implementing marketing initiatives in collaboration with strategic partners. Erik is currently attending University of Southern California's IBEAR (International Business Education and Research) MBA Program where he was awarded the IBEAR Global Business Fellow Scholarship.
Friends of Colombia Annual Meeting
Friday, August 4, 2017 3:00 – 5:30 pm
University of Denver, Sturm Hall Room #251
The event will feature research in Colombia by Oliver Kaplan, author and professor. The first Peace Corps volunteers arrived in Colombia in the early 1960s, an opportune time to promote peace and reconciliation. Yet Colombia went on to suffer a decades-long war and nearly became a failed state. What, then, were the legacies of development efforts like Peace Corps? What implications do previous rural development programs have for peace following the recent agreement with the FARC?
Friends of Colombia Dinner (no host)
Friday, August 4, 2017 6:30 pm
Location: Los Parceros 5922 East Colfax, Denver, CO 80220. Please RSVP to: Nathan Mullen at NathanMullen88@gmail.com.
For more details contact Pat Wand.
For more details on Friends of Colombia's events, please download this flyer.
The Ethiopia & Eritrea Returned Peace Corps Volunteers
Friday, August 4, 2017 3:00 pm
Anderson Academic Commons (Library)
Jamal Abdie, a Peace Corps staffer, will give an update on Peace Corps Ethiopia
For tips and information about planning your own reunion, please click here.
For a full list of our registered attendees, please click here.
Celebrate Sustainability!
The NPCA, RPCVs of Colorado, RPCVs for Environmental Action, the University of Denver's (DU) Center for Sustainability and TerraPass have taken the following steps to make Peace Corps Connect 2017 more sustainable:
Avoiding or offsetting fossil fuel consumption
RPCVs for Environmental Action are selling carbon offsets at registration and at their expo table. We invite you to make a $14 carbon offset purchase using TerraPass. Of that amount, $10 will offset your travel footprint by supporting qualified climate projects, and $4 will be donated to the NPCA Community Fund. Purchase now, or when you arrive in Denver!
DU has provided a list of hotel options that are near Light Rail stations or LEED certified.
Light Rail drops off across the street from campus and DU will offer borrowable bikes to get across campus
Creating less waste
DU meals and beverage services use compostable plates and silverware and offer compost collection and clearly marked and monitored recycling bins
RPCVs for Environmental Action encourage you to buy and bring Peace Corps water bottles so that you can acclimate to the altitude while saving hundreds of plastic cups from the landfill. There are also water fountains located throughout the DU campus that make it easy to refill any water bottles.
Promoting local businesses committed to the environment
DU has provided a list of caterers and restaurants that are committed to sustainability and social justice and/or owned by DU alumni
RPCVCO will be offering a mini-service opportunity with a local partner community garden. The produce that is harvested as part of that session will be delivered by bike to a food pantry. Participants interested in this session will meet at the dorms at 7:15 a.m. on Sunday, August 6 to walk to the garden. Sign up by emailing president@rpcvcolorado.org!