It's said the Second and Third goals are what put the "Peace" into Peace Corps. After 60 years, how are we doing when it comes to promoting better understanding at home and abroad? Can these goals be reinterpreted to more explicitly focus on diversity, equity and inclusion? How can Volunteers be better prepared and equipped to meet these goals? Please join this discussion to share your experience and add your thoughts and ideas to this important dialogue.
---
Peace Corps' Second Goal: To help promote a better understanding of Americans on the part of the peoples served.
Peace Corps' Third Goal: To help promote a better understanding of other people on the part of Americans.
---


Speakers
Ambassador Vicki Huddleston, RPCV Peru, Author of "Our Woman in Havana: A Diplomat's Chronicle of America's Long Struggle with Castro's Cuba"

David Jarmul, RPCV Moldova, Author of "Not Exactly Retired: A Life-Changing Journey on the Road and in the Peace Corps."

Vanessa Dickey, Recent Peace Corps Country Director in Madagascar
Discussion Questions
Are the second and third Peace Corps goals being met by volunteers, and are volunteers adequately prepared to accomplish them?

Are in-country assignments developed to ensure that the second goal is advanced?

Technology and social media have allowed friends and family to engage with volunteers during service like never before. How are volunteers taking advantage of these tools?

Should the Peace Corps agency do more to ensure that the third goal is achieved in the US by R/PCVs? Is the Peace Corps engaged in third goal activities?

How do we go beyond just sharing and also receiving a host countries culture? Are there other activities we should also consider to make this a more concrete effort?

How can the future volunteer go beyond their current role to ensure that these goals are met?

How can the themes of diversity and racial justice be more explicitly structured into Goals 2 & 3? How can volunteers be better prepared to address these themes during service and after coming home?

What would Goal 2 "promoting a better understanding of Americans on the part of people served" look like if we addressed issues of racial inequality in the U.S within it? What are systemic changes we could make to ensure it happens?
We Want to Hear from You!
Do you have more ideas and comments you'd like to share? Tell us!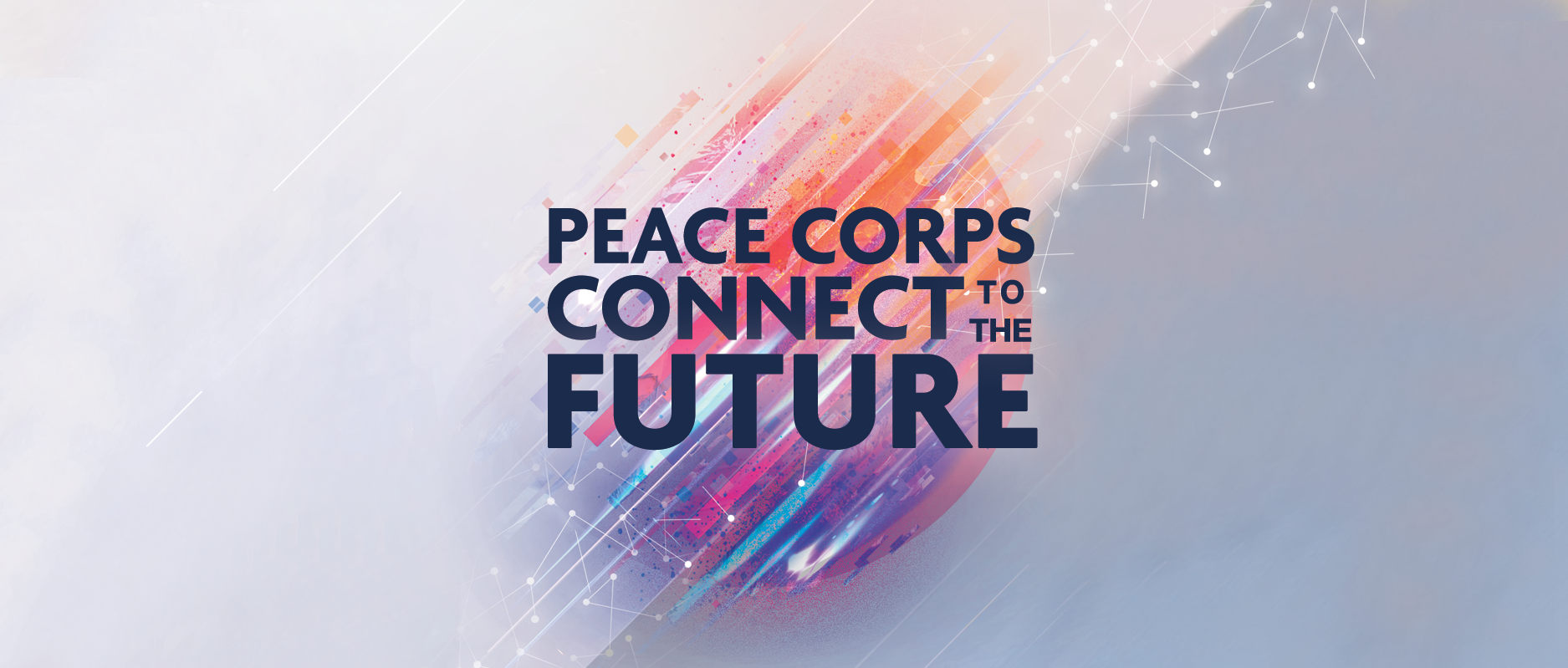 What are the big ideas for Peace Corps going forward?
We're hosting eight town hall discussions on July 8–16. Join for one — or all. These conversations will help shape our July 18 summit: Peace Corps Connect to the Future.