What's most helpful — and least helpful — in terms of the support Peace Corps and NPCA provide to Volunteers coming home? What else should be provided?
Panelists
Jodi Hammer (Moderator) serves as NPCA's Global Reentry Career Services Specialist. She is a career coach and former Career Development Specialist and Expert Consultant, managing Peace Corps' RPCV Career Center from 2007-2019. She served in Ecuador from 1994–97 as a Rural Health Extensionist.
Dan Baker is the NPCA's Global Reentry Program Director. He has a 17-year history of dedicated service to Peace Corps, having served as a Volunteer in Bolivia (1999–2002) and Timor Leste (2002–03), and worked as staff at Peace Corps HQ and in various leadership positions between 2003–17, including Costa Rica Staff (2007–10) and Ethiopia Staff (2011–14). He previously served on NPCA's board of directors.
Marieme Foote served as a Peace Corps Volunteer in Benin where she worked in the Sustainable Agricultural Systems program from 2018 until she was evacuated in 2020. She was instrumental in developing the Women of Color Advancing Peace and Security (WCAPS) survey and report, "Voices of Peace Corps COVID-19 Evacuees," highlighting the needs of evacuees.
Sandi Giver served as a Peace Corps Volunteer in Uganda 2009–11 until she was medically evacuated. She went on to work for Peace Corps' Office of Safety and Security, where she was appointed to a task force supporting Victims Rights. She is the author of One of Us: Sex, Violence, Injustice. Resilience, Love, Hope — which is based on her own journey of assault and seeking victims justice in the court system. As an NPCA Fellow, Giver worked to improve support for Returned Peace Corps Volunteers who experienced crisis during their service overseas.
Laurette Bennfold is an intercultural consultant dedicated to empowering people to promote positive change. She has held various leadership positions with Peace Corps including Cross-Cultural Expert. She is well versed in the challenges of cross-cultural readjustment.
Discussion Questions
Following your presentations, we anticipate a 35-minute breakout session, where groups of 10 to 12 people will be asked to consider four foundational questions for the conversation. Here are the general questions for the breakout rooms:
What elements or components of the Peace Corps related to supporting RPCVs during readjustment does the Peace Corps do well and should maintain, if not expand and build upon? (Connected to this: What's NPCA doing well in this area?)

What elements or components of the Peace Corps related to supporting RPCVs during readjustment does the Peace Corps NOT do well — and should discard or dramatically change? (Connected to this: What's NPCA not doing well in this area?)

Identify one BIG Idea for the Peace Corps regarding supporting RPCVs during readjustment. (NOTE: The big idea can relate to something noted earlier, or it can be an item that has not yet been raised).

What is the central or primary message the Peace Corps should convey (to Congress and the American people) when it comes to supporting RPCVs during readjustment at home? (And how should NPCA play a role in this?)


Other topics to discuss:

When you completed your service, what support from the Peace Corps helped you most (and least) during your transition? Was there any support you didn't receive from Peace Corps that you wish had been available?

Were you made aware of the Peace Corps' transition support before deciding to join the Peace Corps? Was it an active part of your decision to join?

When you were finishing your service, did your COS program help prepare you for your transition? How or how not?

What has been the greatest challenge for you since returning? Did the Peace Corps help prepare you for this challenge? If not, what could they have done?

What would better support for Volunteers in their re-entry from service look like to you?

What types of services would you like the Peace Corps to provide as part of its reentry program? (For example: financial, educational, job opportunity, and health care — mental and physical.)
We Want to Hear from You!
Do you have more ideas and comments you'd like to share? Tell us!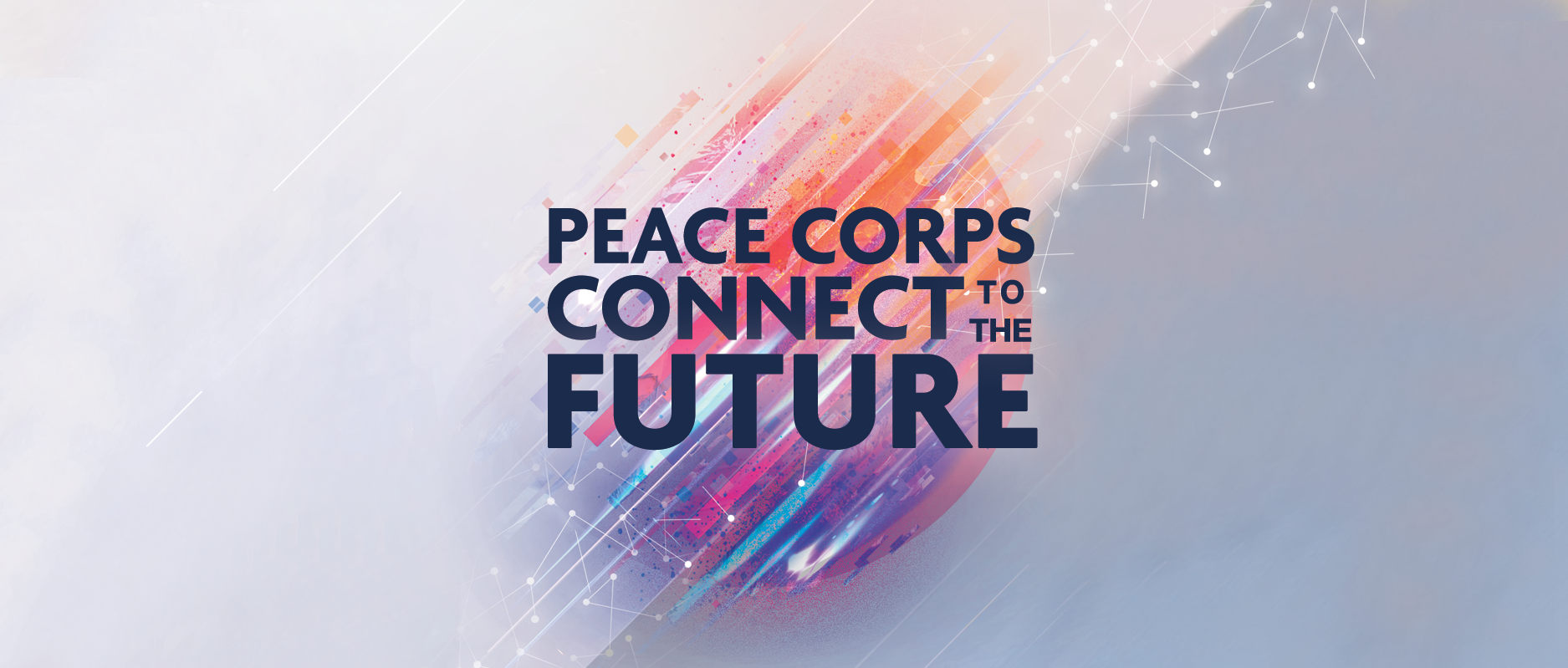 What are the big ideas for Peace Corps going forward?
We're hosting eight town hall discussions on July 8–16. Join for one — or all. These conversations will help shape our July 18 summit: Peace Corps Connect to the Future.