Where Peace Corps and NPCA are doing well — and where we and the agency alike can do better. From communications with Volunteers in the field to connecting with RPCVs — to telling the Peace Corps story: perspectives, platforms, questions.
Panelists
Steven Boyd Saum — Moderator
Director of Strategic Communications, National Peace Corps Association
Editor, WorldView magazine
He served in Ukraine 1994–96, directed the Fulbright program and other academic exchange programs in Ukraine, and served as editor-in-chief for The Commonwealth Club of California.

Robert Nolan is a board member for National Peace Corps Association. He has served as executive director for communications for the Carnegie Corporation of New York and editor-in-chief of new media for Foreign Policy Association. He served as a Volunteer in Zimbabwe 1997-99.

Jalina Porter is communications director for Congressman Cedric Richmond (D-LA) and was recently named a term member of the Council on Foreign Relations. She also has experience working with the Truman National Security Project, Jamba Juice, and the Oakland Raiders. She served as a Volunteer in Cambodia 2009-11 and is one of the honorees in the inaugural NPCA "40 Under 40" list, published earlier this year.

Missi Smith served as a Peace Corps Volunteer in Kyrgyz Republic from 2017 until she was evacuated in 2020. She taught English and developed projects with students, teachers, law enforcement, and national television. She published this piece on Medium on June 2 that we have adapted for print in the summer edition of WorldView.

Lucy Baker was serving as a Volunteer in Mongolia and was going to extend as a volunteer leader for a third year before all Volunteers were evacuated. She recorded this "Unfinished Business" describing what she left behind — and what her unfinished business is as a Volunteer. A short profile of her will also appear in the summer edition of WorldView.
Discussion Questions
Following presentations and some general discussion, we anticipate a 30 minute breakout session, where groups of 8 to 12 people will be asked to consider four foundational questions for the conversation? Here are the general questions for the breakout rooms:
What elements or components of the Peace Corps related to communications does the Peace Corps do well and should maintain, if not expand and build upon? (Connected to this: What's NPCA doing well?)

What elements or components of the Peace Corps related to communications does the Peace Corps not do well — and should discard or dramatically change? (Connected to this: What's NPCA not doing well?)

Identify one Big Idea for the Peace Corps regarding communications. (NOTE: The big idea can relate to something noted earlier, or it can be an item that has not yet been raised).

What is the central or primary message the Peace Corps should convey (to Congress and the American people) when it comes to telling the Peace Corps story? (And how should NPCA play a role in this?)
Recent Readings from NPCA site
If you want to take a look at the latest from NPCA, here are links to a couple pieces we've published recently:

Lex Rieffel - The Peace Corps in the Post-Pandemic World
COVID-19 upended systems. Now we're focused on structural racism like never before. So how can Peace Corps help this nation live up to its ideals?
Tasha Prados - Opinion: We Are the Problem
From someone who has worked in international development: We must stand with Black Americans and acknowledge the role racism plays in our institutions — and the work itself.
We Want to Hear from You!
Do you have more ideas and comments you'd like to share? Tell us!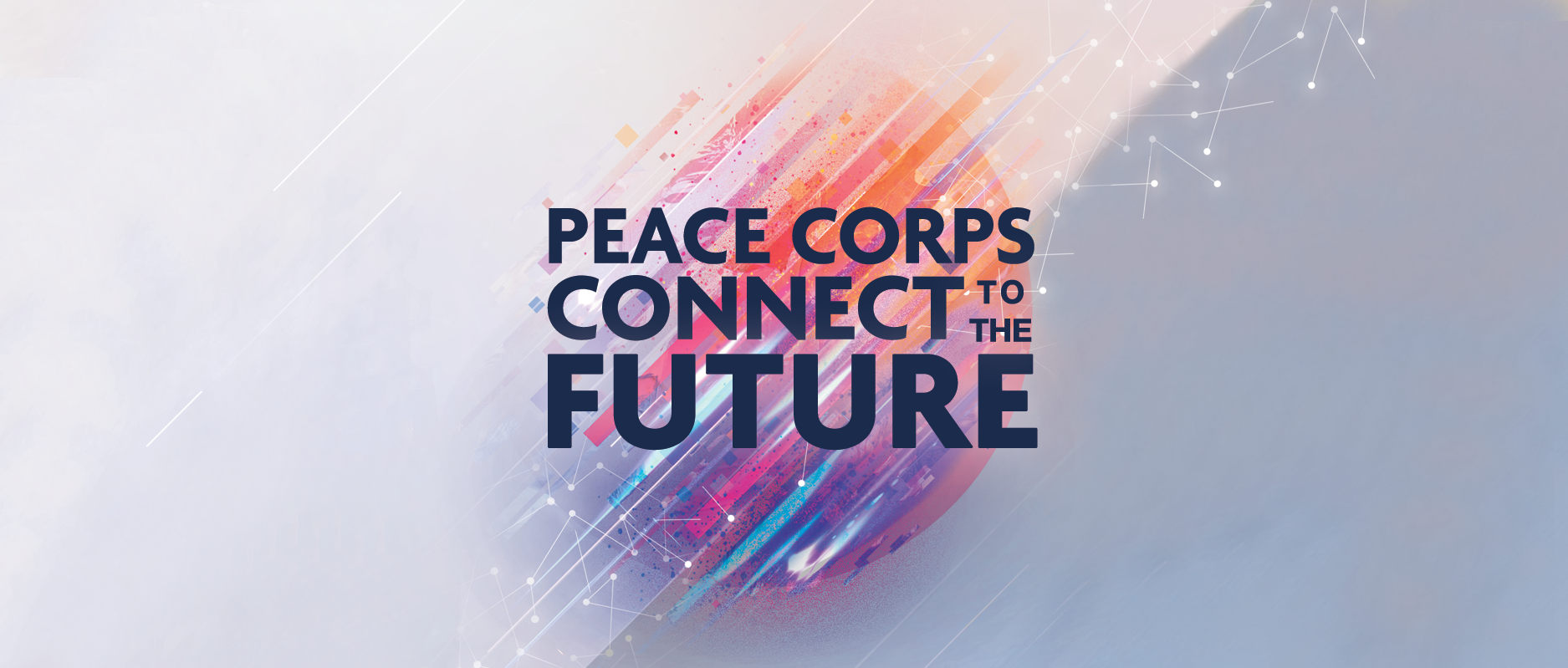 What are the big ideas for Peace Corps going forward?
We're hosting eight town hall discussions on July 8–16. Join for one — or all. These conversations will help shape our July 18 summit: Peace Corps Connect to the Future.