Join the Peace Corps Community for a fun evening of virtual trivia hosted by Quizmaster Trivia and NPCA!
Play solo or with a team with a curated selection of trivia and a round of Peace Corps related trivia! Prizes will be awarded for first place, second place, and best team name.
Registration is free, with a suggested donation of $5 to participate. Additional donations are welcome. Please consider supporting our Global Reentry Program which serves the evacuated RPCVs, our Advocacy efforts to ensure the future of the Peace Corps, or a general donation to Where It's Needed Most to support all of NPCA's work.
NPCA will host a Zoom call for all participants where our partner, Quizmaster Trivia, will facilitate the event. Participants will read and answer the trivia questions through a free account on www.MyQuiz.org. All participants should view the Zoom call and the quiz website at the same time during the event. Each team will designate someone to submit answers on behalf of the team.
If your team members are together during the event, just one log in is necessary, but anyone can join the Zoom call or quiz website.
If your team members are remote during the event, we recommend everyone log onto the Zoom call and the quiz website so everyone has equal access to the information. Then, teams can use a secondary form of communication (like Google hangouts, FaceTime, Facebook Messenger, WhatsApp, a second Zoom account, text message chats, etc.) to communicate with each other.
A Zoom call link and join code for the www.MyQuiz.org will be emailed upon registration.
For questions, please email development@peacecorpsconnect.org.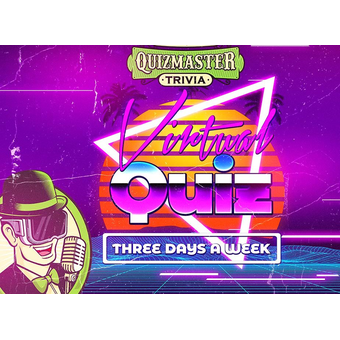 link will be provided at registration