WorldView | The Multiplier Effect
Spring 2023
Harnessing the Power of Our Ever-Expanding Community
---
Featured Stories
Partnering, with People
Peace Corps 2.0 is a P2P Endeavor 
By Dan Baker
Found Objects
Two Medical Kits Filched from the Field
By David Arnold
A Walk in the Peace Corps Park
At last, we'll create a permanent space in the nation's capital recognizing the work and ideals that animate Volunteers and their partners around the world. 
By Roger Lewis and Glenn Blumhorst
Mental Health Hurdles
Peace Corps Applicants with mental health conditions face an uphill battle.
By Greg Emerson
Doubling Down on the Future
After leading the agency through unprecedented times, Peace Corps' 21st Director Carol Spahn is sworn into office. Now she affirms her priority of investing in youth empowerment.
By Tiffany James

Department of D.I.Y.
The essential guide to field health "Where There is No Doctor" celebrates 50 Years.
By S.L Backman
Read the Rest of WorldView in Print Layout on Flickread
---
Get the print edition of WorldView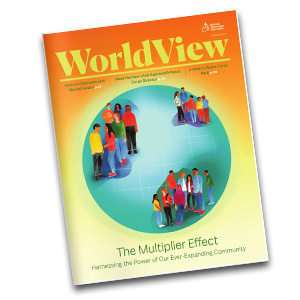 WorldView magazine brings you stories from and about the greater Peace Corps community, with connections to the wider world. We feature news, profiles, commentary and analysis, politics, arts, and ideas with a global perspective. We publish quarterly in print, with digital features throughout the year.
Subscribe Now
Receive the print edition by joining National Peace Corps Association at any level, including with a free membership. SIGN UP. 
You can also make a gift to ensure we can send the print edition of the magazine to everyone who wants to receive it.
Current edition: Spring 2023
Previous editions of WorldView digital: 
Winter 2023 | Spring-Summer 2022 | 2022 Books Edition (April 2022) | Fall 2021 Special 60th Anniversary Edition | Summer 2021 | Spring 2021 | Winter 2021 | Fall 2020 | Summer 2020 | Spring 2020 
More previous editions are available on the WorldView app. Print copies may be available as well upon request. Write us and ask.
Submission Guidelines
---
We welcome pitches and, on rare occasions, completed pieces. What are we looking for? Stories that speak to the Peace Corps community. That might be focused on work connected to Peace Corps, returned Volunteers, communities and countries where Volunteers have served, connections to experiences and work in the U.S. and globally. We're interested in ideas and impact and stories that connect with readers on a human level.
WorldView app
Sign up to receive WorldView digital with our app, including searchable archives and digital exclusives.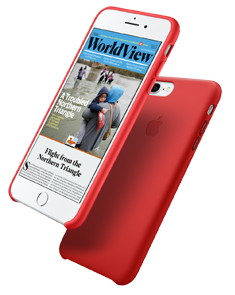 1. Sign up for an account here.

2. Then download the app from the iOS store, Google Play, or read the mag on Flickread on your computer here. 
Questions? Email us.
A Unique Audience
Advertisers: Reach the Peace Corps community throughout the United States — and around the world. Find out more about how to advertise with us:
The quarterly print edition of the award-winning WorldView
magazine reaches more than 70,000 readers. The magazine is available free of charge to more than 7,000 Peace Corps Volunteers evacuated in 2020 — and to 
thousands more Returned Peace Corps Volunteers and staff. They're part of a committed and dynamic community of nearly a quarter million.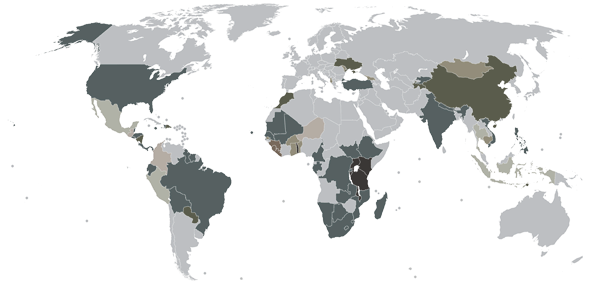 What Our Readers Are Saying
"I would like to thank you for all of the amazing work you put into WorldView magazine. Reading it gives me a great feeling of solidarity with other Volunteers and RPCVs around the world and always serves to remind me that I'm part of something very special, and something that is much bigger than I am."
— Anna Waterfield (Tanzania 2012–14)
__________________________________
"I have read WorldView for years now and it was FABULOUS to get at post. It's important to know someone, somewhere out there is doing what you are doing, with a twist, and that's what keeps Volunteers serving and communities asking for more … this publication really does make a difference."
— Rachael Miller (Benin 2006–08)
---