2020 Elections for NPCA Affiliate Group Network Coordinator

Congratulations to Hannah Wishart on her election for the 2020-2022 term as the Affiliate Group Network Coordinator!
The Affiliate Group Network Coordinator is elected by and represents NPCA's affiliate groups on the NPCA Board of Directors. 
The AGN Coordinator serves a two-year terms and is expected to participate in quarterly board meetings (two in person and two teleconferences) and support NPCA financially within their personal capability. In addition, according to the NPCA bylaws, the AGN Coordinator will:
Preside at the AGN Annual Meeting;
Preside at any other meetings of the Affiliate Group Network;
Appoint the members of the AGN Advisory Committee;
Chair the AGN Advisory Committee;
Facilitate communication between the AGN and the Board;
Serve as a Director of the Board as the AGN Board Representative; and
Serve on the Executive Committee of the Board.
Hannah will join the NPCA Board of Directors at the Annual Board Meeting on September 27.  Read more about the NPCA Board here.
Affiliate Group Network Coordinator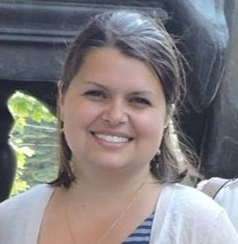 Hannah Wishart

Residence: Indianapolis, IN
Nominated by:  Indy Peace Corps Community
Current member of:  
Peace Corps Service: Georgia 2014-2016
Employment: Customer Support Specialist, Bloomerang
Other employment: N/A
Experience on organization boards: Former President, Indy Peace Corps Community
Personal Statement: My time as the Indy Peace Corps Community President showed me that there is loads of opportunity to promote the Peace Corps, live its goals and build a network of like-minded individuals. I found that my local group had the capacity to bring you in, build you up, and keep you there so that you can do the same for others. I strongly believe that part of what makes Peace Corps possible for future, current and returned volunteers is the community surrounding it. The idea that I could continue this work at the national level for other groups and the RPCV community as a whole is exciting to me and a challenge that I'm ready to take on.