2017 Elections for NPCA Board of Directors
National Peace Corps Association (NPCA) announces election results for member-elected Board Directors
NPCA bylaws stipulate the schedule for elections based on the Annual General Membership Meeting (AGMM), which this year will be held the weekend of August 4 - 6 in Denver, Colorado.   Candidates are nominated by an NPCA affiliate group or by petition with ten signatures. Candidates for election to the Board must be current members of NPCA and are strongly encouraged to be active participants in NPCA programs, including fundraising campaigns.
Voting took place – primarily online – from May 5 through June 5. The Governance Committee of the NPCA Board verified the results as posted below. Elected candidates will join the NPCA Board of Directors at the Annual Board Meeting on August 7 in Denver, CO.
Southern U.S. Division Director
Thomas L. Potter, PhD
Residence: Valdosta, GA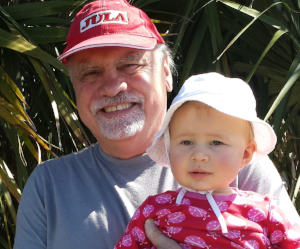 Nominated by: First Coast Returned Peace Corps Volunteers   
Current member of: First Coast Returned Peace Corps Volunteers
Peace Corps Service: Volunteer, Philippines 1975-77
Employment: Chief Scientist, Idiomas Sistemas Educación y Tecnología Ltda., Tunja, Colombia
Other employment: Research Chemist (retired), USDA-Agricultural Research Service 1998-2017; Faculty member and research scientist, University of Massachusetts, Amherst, MA 1985-1998; Senior Chemist, Maine Department of Environmental Protection, 1980-1985.
Current Board memberships: Suwannee Riverkeeper®, 2016-present
Personal Statement: During my Peace Corps service I learned how chemistry principles when applied appropriately could directly improve the quality of life for the least fortunate among us. This led to my 40-year career as environmental chemist working in academia, business, and government. My work has been at the intersection of soil and water quality and conservation agriculture. In writings, teaching, and public outreach I have emphasized that sustainable food and fiber production and environmental quality are co-dependent and that wise stewardship of natural resources is a primary social responsibility. I believe that NPCA board service will be an opportunity for my continued advocacy of these principles and will provide needed support, guidance, and opportunities for growth of on-going Peace Corps programs.
Western U.S. Division Director
Keith Beck
Residence: Livermore, CA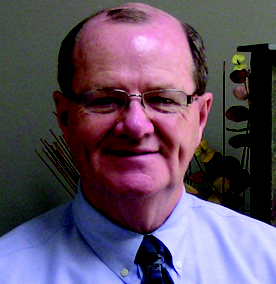 Nominated by: Northern California PCA   
Current member of:  NorCal PCA and Friends of Micronesia
Peace Corps Service: Federated States of Micronesia 1969-70
Employment: Care Solution Associates, LLC. Owner/Executive Director
Other employment: n/a
Current Board memberships: 171 Contractors Associates-Board, President  -  PFLAG Danville/San Ramon Valley, President and Member  - Rotary Club, Livermore Noon Club, Paul Harris Society Member - Livermore Area Recreation and Parks District, Personnel Board Commissioner -  Proforma Pacific Systems, CEO/OWNER  
Personal Statement: With over 40 years of experience in the business world and starting two successful companies from scratch, I feel I can offer a wealth of value to the NPCA Board and the affiliates. I have also had a lot of experience with being a member of numerous Boards for profit and non-profit groups. I feel this would be a true asset to NPCA.
Asia and the Pacific Division Director
Jed Meline
Residence: Bethesda, MD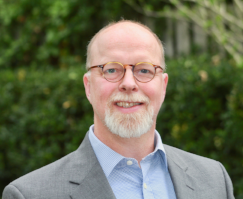 Nominated by: Friends of Micronesia
Current member of: Friends of Micronesia
Peace Corps Service: Volunteer, Micronesia 1990-92
Employment: USAID, Foreign Service Officer
Other employment: n/a
Current Board memberships: Foreign Service Journal: Editorial Board    |   President of Bradmoor Neighborhood Assoc.
Personal Statement: I served as a teacher/health volunteer in Chuuk, Micronesia, 1990-92.  Like so many others, it was a life changing experience and shaped my career.  As a Foreign Service Officer with USAID for 19 years, I've served in Tanzania, the Philippines, and Nepal as well as in senior leadership positions at the White House and on Capitol Hill.  I have also spoken at PC recruiting events and worked with 'Friends of" groups in the past and recently helped restart the PC program in Nepal.  Peace Corps was also part of my portfolio while serving on the National Security Council.  I now would like to get more substantively involved in promoting the Peace Corps and the broader PC community by serving on the NPCA Board.
Asia and the Pacific Division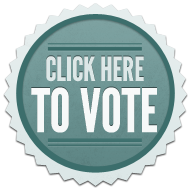 Afghanistan, Armenia, Azerbaijan, Bahrain, Bangladesh, Cambodia, China, Cook Islands, East Timor, Fiji, Georgia, India, Indonesia, Iran, Jordan, Kazakhstan, Kiribati, Kyrgyz Republic, Malaysia, Marshall lslands, Micronesia, Mongolia, Nepal, Niue, Oman, Pakistan, Palau, Papua New Guinea, Philippines, Samoa, Solomon Islands, South Korea, Sri Lanka, Thailand, Tonga, Turkmenistan, Tuvalu, Uzbekistan, Vanuatu, Yemen