About Returned Peace Corps Volunteers of Wisconsin- Madison
We are a group of Returned Peace Corps Volunteers and other individuals who promote Peace Corps ideals by:
supporting a social network for Returned Peace Corps Volunteers *promoting cultural understanding and awareness of international issues

supporting the Peace Corps' mission and active volunteers

collaborating and volunteering with non-profit organizations aligned with our goals.
Find out more about us here: www.rpcvmadison.org.
Our Group Facebook page is www.facebook.com/RPCVsMadison/
Products & Services
Yes! We are the group that produces and sells the International Calendar!
Order Calendars, Posters or Notecards here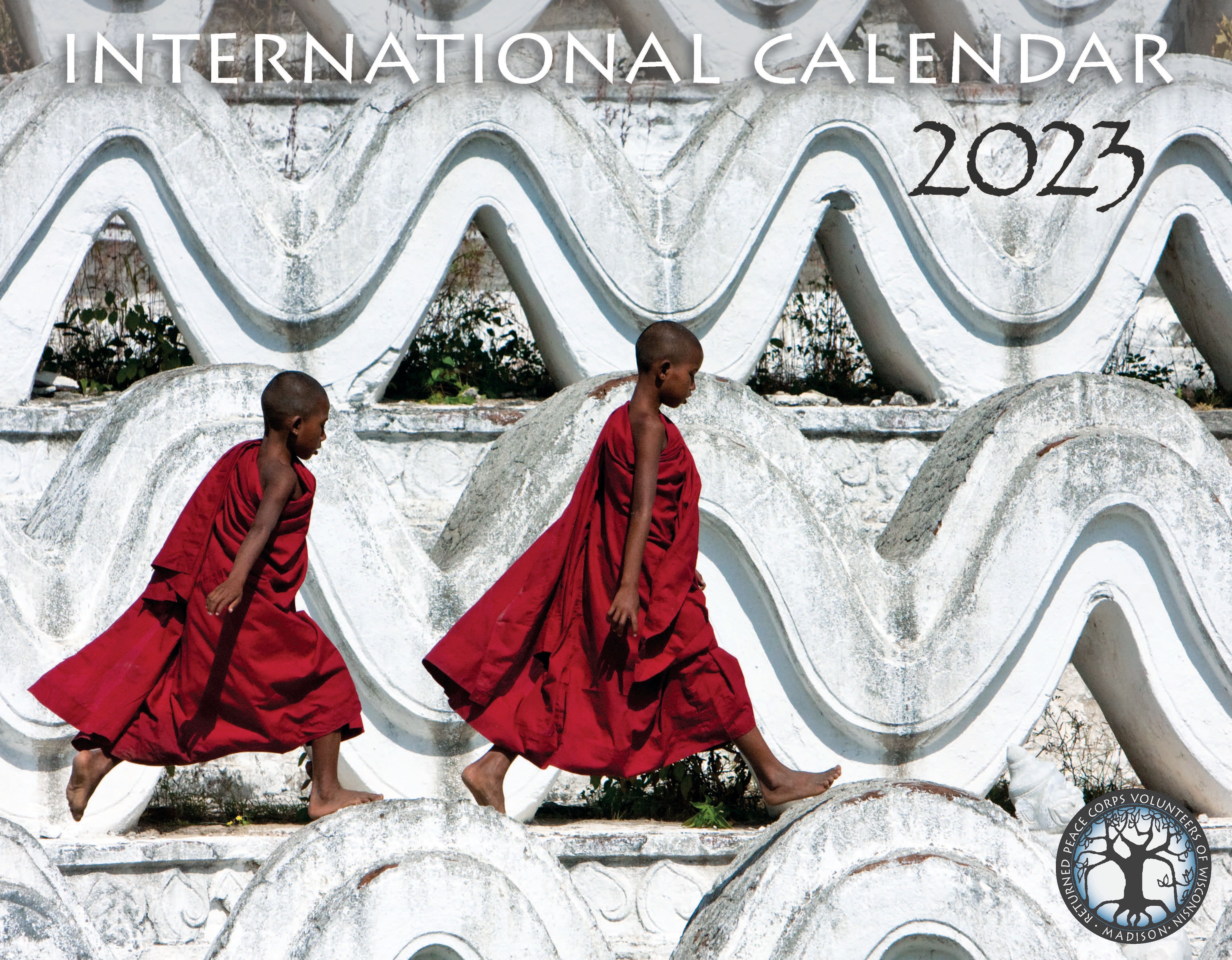 In order to accomplish our Third Goal activities, we have been producing the International Calendar since 1988. The 2023 calendar brings us to our 35th Anniversary!
We began producing and selling new products based on the calendar photos: "we all" Posters in 2009, notecards in 2014, and a Perpetual Calendar in 2017. We support the returned Peace Corps community by offering deep discounts and friendly payment terms so that you can raise funds for your own activities. Ask us about our Cooperative Marketing Plan! Send an inquiry to rpcvcalendars@gmail.com to avoid the hassle of shipping calendars around the country or guessing how many you might sell in a year.
Join our Calendar Facebook page here.
P.O. Box 1012
Madison
WI
US
53701
608-829-2677 (message only)