NPCA's promising partnership with the nonprofit Water Charity ensures funding for approved water or sanitation projects proposed by current and returned Peace Corps Volunteers.
Water is the world's most valuable resource—without it there would be no life on Earth. Yet 780 million people don't have access to clean drinking water, and more than two billion people do not have access to adequate sanitation. Confronted with this reality, many Peace Corps Volunteers have the motivation to make a change but lack the resources. Enter the NPCA - Water Charity partnership. Current and returned Volunteers may submit water and sanitation project proposals on behalf of the communities they serve, and if they are approved, funding is guaranteed.
Help fund one of our current projects: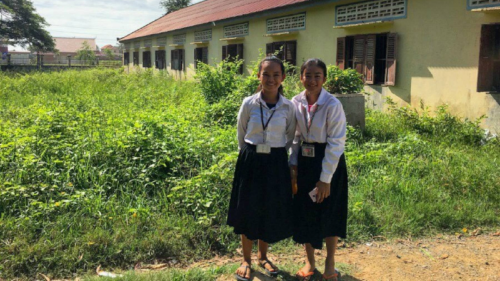 High School Water and Sanitation Project, Cambodia: August - October 2017
Ou Prasat village is located in the Banteay Meanchey province of Cambodia, located on the National Road 5. The high school serves as a point of convergence of 24 villages, hosting grades 6-12. There are only ten working toilets available, which are located on different sides of the campus (6 on the south side, 4 on the west side). However, there are no washing facilities on the school grounds, which is a public health concern as well as a catalyst for the spread of disease. Female students miss school because they are menstruating and there is no way for them to wash blood from their hands, bodies, or clothes. This Water and sanitation project intends to improve both the access to water as well as the sanitation conditions for the school. A water storage container, guttering system, 5 latrine stalls, a changing room, and handwashing stations will be build through this project.
Funded: $5,930.00
Goal: $12,000.00
---