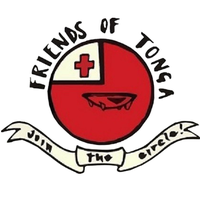 In the wake of a devastating natural disaster, Returned Peace Corps Volunteers mobilized. And the nonprofit Friends of Tonga was formed.
By Michael Hassett and Chiara Collette
On February 11, 2018, Cyclone Gita, with winds that topped 233 km/h — category 4 hurricane strength — slammed into the Pacific island nation of Tonga. It was the worst storm in over 60 years and wrought horrendous damage on the islands of Tongatapu and 'Eua, resulting in two deaths and numerous injuries. More than 2,000 homes were damaged, crops were destroyed across both islands, and 80 percent of the Tongan population was left without power.
Weather in the South Pacific is extremely unpredictable, so the original reporting of a cyclone heading towards Tonga did not cause much concern. (We experienced two of them while we were in the Peace Corps.) However, we watched with increasing worry as the storm bore down: Those were our friends and former students in the path of that storm.
In 2012 we were invited to serve as Peace Corps Volunteers in the Kingdom of Tonga. Prior to that invitation to serve, we had never heard of Tonga. Now we can't imagine our lives without it; the people and the place are with us daily. We forged deep friendships there — and that's where Chiara and I met and started dating. For me, it led to a calling to be a public servant, while Chiara's commitment to early childhood development was further solidified. In the wake of that cyclone, we wanted to do everything we could do to help.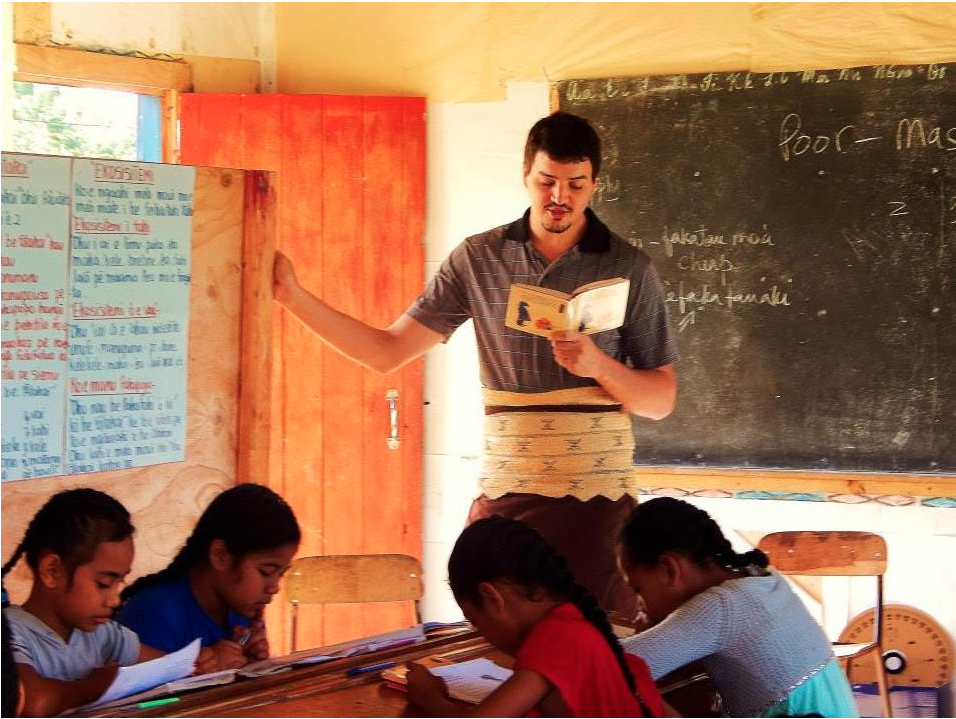 Story time: Michael, as a Peace Corps Volunteer, reads Winnie the Pooh to Class 5. Photo courtesy Michael Hassett
How can we help?
In the immediate aftermath of the cyclone, some of us in the RPCV Tonga community looked for ways to provide a unified response to assist in disaster relief; however, we hit challenges in logistics and communication, which was frustrating. We wanted to assist right away the country that we fell in love with and which has given us so much. Ultimately this failed response was the impetus for forming a group that would help us connect with the country in good times and bad: Friends of Tonga was formed.
In the summer of 2018, not even six months after the cyclone, we were married here in the United States and went back to Tonga for our honeymoon. What we witnessed filled us with both sadness and hope: sadness because food was more expensive, drug and alcohol abuse were more prevalent (since the cyclone wiped out the kava supply, many turned to cheaper substitutes), and many buildings were still damaged, including both of our schools where we taught as volunteers.
At the same time we felt hope: We saw the resilience of the Tongan spirit, and despite the suffering caused by Cyclone Gita, the Tongan hospitality was still on full display. We stayed with our host families — who surprised us with a traditional Tongan wedding ceremony, the Sapate Uluaki, or "first Sunday." Those families dressed us in the traditional white wedding garments and special taovalas and other accoutrements, festooned the church with decorations, and prepared a massive feast.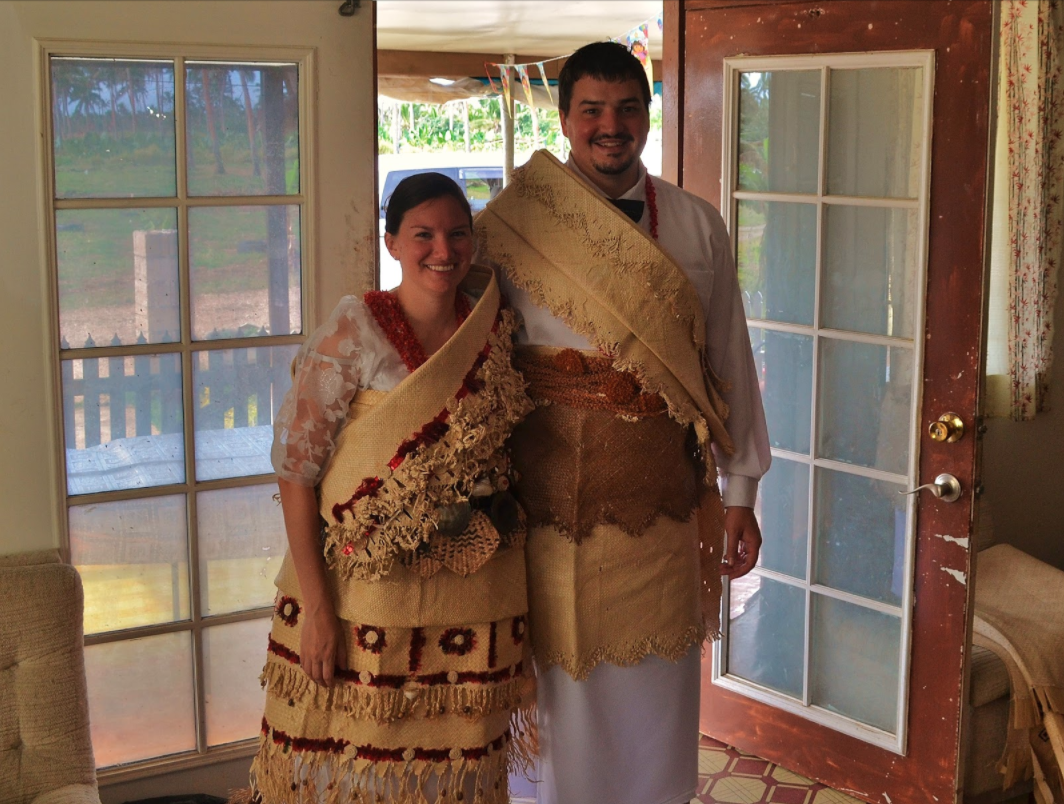 Wedding attire: Chiara and Michael. Photo courtesy Michael Hassett
While visiting Chiara's village of Ta'anga, on the outer island of 'Eua, we met with her neighbor, Finau, who is the village's kindergarten teacher. Her position is unique in Tonga, since early childhood education is limited and not under the jurisdiction of the Ministry of Education. This means that any early childhood education is delivered by motivated teachers who have the time and resources to create their own kindergarten.
Fill the gaps
While we were volunteers in Tonga, Finau taught on the far side of 'Eua from where she lived. Getting there meant taking a combination of buses, hitchhiking, and walking for an hour each way. In 2014, she finally was able to build her own kindergarten in her village of Ta'anga. It's now one of only two centers for early-childhood education on the island.
Tragically, Cyclone Gita flattened the entire structure for the kindergarten. To hold classes, the community began using a donated UNICEF tent. We resolved then and there that Friends of Tonga would help. Not only would we ameliorate the devastation of Cyclone Gita, but we could provide services to fill the gaps of education delivery in Tonga.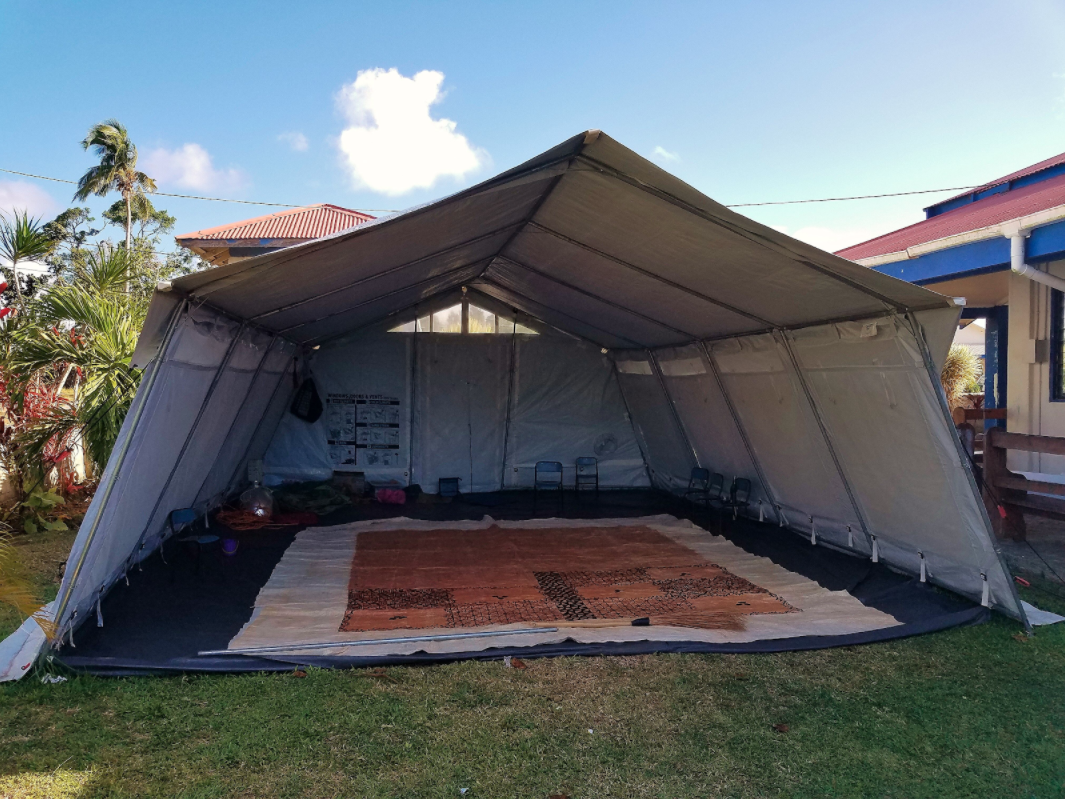 Makeshift kindergarten: The UNICEF tent was where classes were held for two years. Photo courtesy Michael Hassett
For the past three years, we have designed and implemented programs to fulfill our mission. These include:
1) a pen pal program that connects elementary schools in the USA and Tonga. We currently have more than 400 participating students;
2) a scholarship program that funds needy students through high school and that has awarded 16 scholarships to date;
3) a video resource library of more than 50 children's books, read by native English speakers, with accompanying resources meant to enhance English literacy delivery by both Peace Corps Volunteers and Tongan teachers;
4) rebuilding the Ta'anga kindergarten — because two years later, classes are still held in a tent.
Despite these successful projects, we know the real value of Friends of Tonga will be put to the test at some point — when, not if, the next severe weather event hits.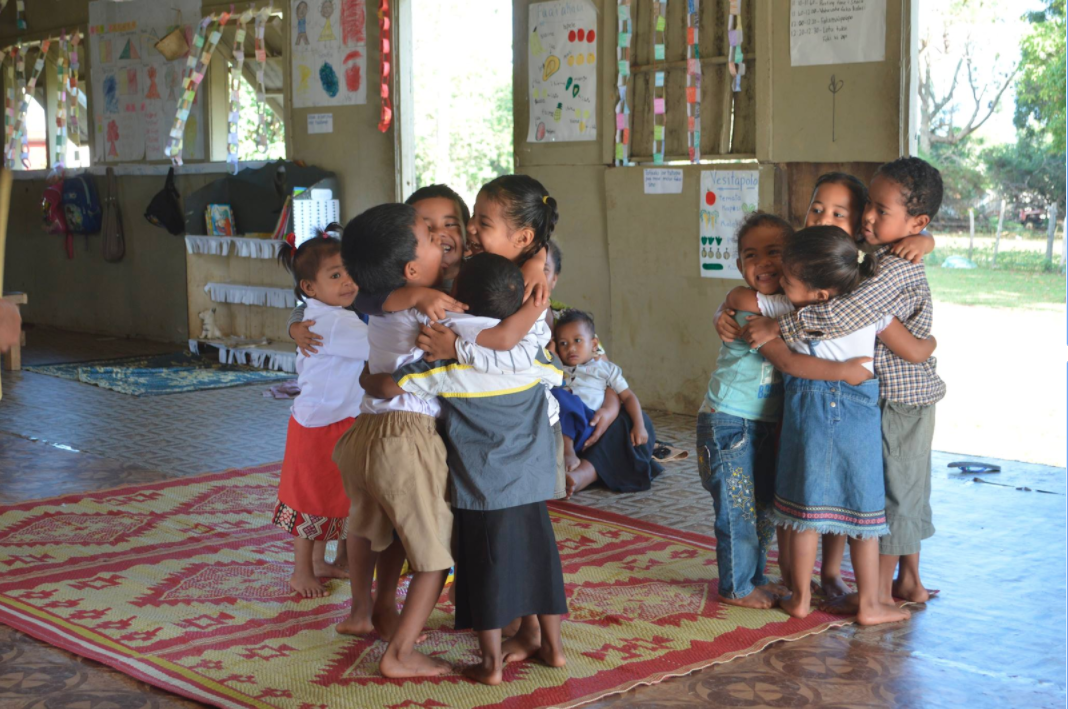 Group hug: the Ta'anga kindergarten. Photo courtesy Michael Hassett
Flexibility, zeal — and partners
It has been a long and arduous process to get the Ta'anga kindergarten built, fraught with unique challenges. Despite the prolonged timeline and the various challenges, we are well on our way to making it a reality.
We've kept in mind lessons learned as Peace Corps Volunteers: With flexibility, a whole lot of zeal, and sustained effort over a long period of time, any challenge can be surmounted.
Moreover, we have been pleasantly surprised by unexpected allies and donors. We have partnered with the nonprofit Schools for Children of the World (SCW), which has built more than 100 schools across the Caribbean, Africa, and Central America. SCW has already designed the plans for a space in Ta'anga that is handicap accessible, earthquake and cyclone resistant, and has running water, natural ventilation, and a new playground. The Ta'anga community has donated the land and has pledged the labor to construct the building. We have raised over half of the funds needed to complete the project. We plan to break ground in spring 2020 and have construction complete by the beginning of 2021.
As we say in Tonga: 'Ofa lahi atu! We love you heaps!
Michael Hassett served in Tonga 2012–14 as an English Language Facilitator in the village of Fahefa, Tongatapu. He is a Budget Analyst, in the Office of International Affairs and Seafood Inspection, at the National Oceanic and Atmospheric Administration (NOAA). Chiara Collette served 2012–14 in the village of Ta'anga on the island of 'Eua, working as an English language facilitator, teaching English to classes, and training teachers. Since the Peace Corps, Chiara has taught kindergarten, first and third grade in Maryland. She now also works at NOAA and is a Junior Analyst in the Office of Management in Budget.
National Peace Corps Association supports the Peace Corps community and is dedicated to helping members and affiliate groups thrive.
Find out more, get involved: friendsoftonga.org
---