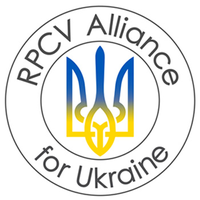 More than 3,400 Peace Corps Volunteers have served in Ukraine. Here are a few ways they have sought to help the communities they served as Russian rockets fly and bombs fall across the country.
Logo by The RPCV Alliance for Ukraine
By Raisa Alstodt and Natalia Joseph
On February 24, 2022, Vladimir Putin launched a full-scale military assault by Russian forces on Ukraine, including attacks on civilians that have continued against communities across the country. Many of our friends and host family members have fled; many others are staying and fighting to defend their communities. The RPCV Alliance for Ukraine, founded by those of us who have served as Peace Corps Volunteers in Ukraine, rapidly mobilized to assist our Ukrainian friends, family members, colleagues, and communities. We have been advocating, sending donations of money and supplies, engaging mass media, contacting Congress, and directly assisting friends in need of transportation, housing, and money to survive.
One of the critical projects has been the Individual First Aid Kit campaign. Since the beginning of the invasion, our team of RPCVs and Ukrainian partners has delivered more than 4,000 high-grade Individual First Aid Kits to areas within Ukraine where these kits are desperately needed. This effort has continued to grow, and to date we have raised over $160,000 to support it.
To bolster fundraising efforts, we also published Babusya's Kitchen, a cookbook originally created by Volunteers for fellow Volunteers, bringing together traditional Ukrainian recipes and, in its title, paying tribute to the babusi or grandmothers of Ukraine. Money raised from book sales is being used to fund our Peremoha ("victory") mini-grants for humanitarian aid in Ukraine. Thanks to support from Page Street Publishing and Versa Press, the cookbook is available in a print edition, and copies are available for purchase through our website.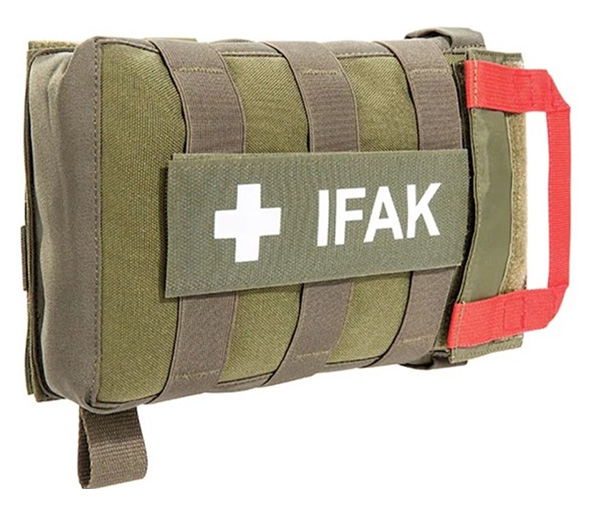 Photo courtesy RPCV Alliance for Ukraine
In partnership with Welcome.US and Community Sponsorship Hub, for the government's Uniting for Ukraine program we are bringing together committed and capable hosts in the U.S. with Ukrainian refugees in need. We launched a sponsor matching initiative to help people apply; and we're educating potential sponsors and informing about sponsor circles where numerous people can support refugees together. As we write this, we have helped some dozen Ukrainian families find U.S. sponsors who can partner in providing housing, basic needs, and personal assistance with navigating life in the U.S. More matches are in the pipeline.
Along with these formal projects, we've been collaborating via Facebook to provide Ukraine RPCV crisis response focused on helping Ukrainians evacuate — and ensuring refugees the support they need. One way to provide moral support, in Ukrainian, is with the phrase "Vse bude Ukraina" — Everything will be Ukraine!
Learn more and get involved via social media and at allianceforukraine.org.
This story appears in the Spring-Summer 2022 edition of WorldView magazine.
---
Raisa Alstodt served as a Volunteer in the Cherkasy Oblast in Ukraine 2019–20 and serves as NPCA liaison for the RPCV Alliance for Ukraine.
Natalia Joseph served as a Volunteer in Mohyliv, Podilkskyi, Ukraine 2019–20 and serves as secretary for the RPCV Alliance for Ukraine.

---