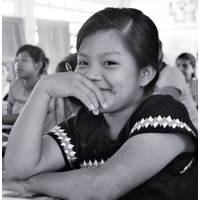 Thirty years of connecting Peace Corps Volunteers, educators, and classrooms

For three decades the Peace Corps' Paul D. Coverdell World Wise Schools program has fostered global learning in the United States and around the world. And the program is celebrating its 30th anniversary by bringing more to the classroom: new interactive resources that teach intercultural understanding and global competence to young people.
What's there? Hundreds of online resources for U.S. learners, teachers, and current and returned Peace Corps volunteers. New lesson plans, activities, stories, and global competence trainings for educators.
World Wise Schools provides easy-to-implement programs that educators can incorporate. They create space for discussion in a global mindset — and tackle barriers and stereotypes. They're free for anyone to use. And they provide an engaging way for students to learn about countries and communities where Peace Corps volunteers serve.
Lessons and matching
There are lessons on gender bias and STEM-focused resources—and, including the arts, materials on STEAM. Some educators connect with classrooms around the world to work in French and Spanish—others in Arabic, Chinese, or other languages.
The program also brings RPCVs of all stripes into the classroom for visits. Through the Speakers Match program, RPCVs volunteer to share experiences from their service with students—or they take advantage of online resources to create their own event or activity in the classroom.
"Through the World Wise Schools program anyone in the U.S. can see into another society and meet people from across the globe in an intercultural exchange," says Katie Hamann, a Peace Corps program specialist on the team. Hamann served as a Volunteer in Mali and the Dominican Republic 2011–15. And, she says, "This is key to creating a globally competent classroom, community and world."
How? Teachers incorporate these materials into existing study units or use them as the centerpiece of an interdisciplinary curriculum. Some RPCVs and PCVs post materials on social media using #wws. World Wise Schools also fosters an appreciation of global issues by facilitating communication between Peace Corps Volunteers and students — via email and WhatsApp, Skype and video chats, and even old-fashioned letters.
In Ohio, students connected with a Volunteer working in Senegal — and they created 80 handmade books in French to send to Senegalese students. In a classroom in Flintridge, California, students tapped their e-connections to write "Once Upon a Time in Cameroon" (or, in French, "Il était une fois au Cameroun"), an adaptation of classic fairy tales about the regional flora and fauna of the country.
Challenge your perspective
Paul D. Coverdell established World Wise Schools in 1989 while serving as director of the Peace Corps. "The world is made a bit smaller through understanding others," he said. "It takes becoming uncomfortable, being willing to challenge your own perspective, and being curious about new ideas."
Coverdell was an Atlanta insurance company executive and former Georgia state senator before he was appointed director by President George H.W. Bush. He served for two years until Georgia voters elected him to the U.S. Senate.
Stephanie Scribner (Mali 93-95) teaches fourth grade in East Hartford, Connecticut. She has used World Wise Schools curricula for 20 years. Why? Because, she says, thanks to the program, "My classes feel invigorated and passionate about the world."
---
This story was first published in WorldView magazine's Spring 2020 edition.
---