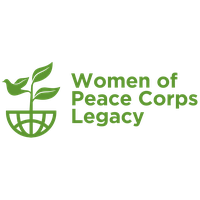 The network of NPCA affiliate groups continues to grow and to thrive. At 170 strong, affiliate groups provide needed community service, engage members for impact in advocacy and education (the Third Goal of Peace Corps), and connect their communities at home and abroad. Each month, we feature one of those inspiring, dedicated affiliate groups.
This month we feature the Women of Peace Corps Legacy. Learn more about them in their own words.
Women of Peace Corps Legacy - Background
Women of Peace Corps Legacy came about in 2013 as a result of a small gathering of women who had served as staff and/or Peace Corps Volunteers. We believe that our affiliation with Peace Corps has had a profound impact on our lives and that we, in turn, have had an impact on our communities and our world as a result. We see our mission as "Bringing Peace Corps women together to serve communities and create a better world for future generations." Our goals include the following: 1. Celebrate the ongoing legacy of women of the Peace Corps; 2. Inspire commitments to serve everywhere, and 3. Expand and mobilize the network to leverage our talent, experience, and wisdom.
We do not seek to create programs but to partner with and highlight the work of those existing organizations and programs that are effectively addressing the issues of women and girls. We aspire to represent all those women whose lives have been positively affected by Peace Corps, those currently serving and those who have served over the last 50 plus years.
Partnering with Dining for Women (upcoming webinar!)
We are partnering with Dining for Women and other non-profits that create programs that impact girls and women of the world. We are hosting a webinar next week to celebrate the international day of the girl.
The webinar will be a conversation between Jody Olsen, Executive Director of Women of Peace Corps Legacy, and Beth Ellen Holimon, President of Dining for Women (DFW). They will discuss how DFW as a giving circle is supporting international grass-roots organizations that serve women and girls.
Learn more and register for the Wednesday, October 11 webinar.
Deborah Harding Award
The Women of Peace Corps Legacy established the Deborah Harding Award in 2016 to honor a Peace Corps woman whose contributions have made a significant difference in the lives of women and girls around the world. The award is named after Dr. Deborah Harding, who served in multiple roles for Peace Corps in 23 African countries. Her contributions on issues of women and girls globally have been the focus of her life's work. To read more about Dr. Harding, see here.
The award was created to celebrate what women and girls have accomplished for women and girls, and to recognize those effects. While gender equity gains have been made worldwide, we still live in a world where gender disparities continue to exist at alarming levels.
This award recognizes any women associated with Peace Corps whose scope of work had reached a large population of women and girls domestically and/or internationally. We currently are in the process of nominating a third Deborah Harding Women of Achievement award. Nominations will be collected until March 31, 2018 and can be submitted through an online form from our website.

---
Explore our thriving community of NPCA Affiliate Groups.
Join NPCA and any of our affiliate groups.
Learn more about Women of Peace Corps Legacy.
---
---