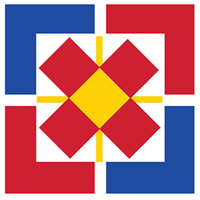 With the full-scale Russian invasion of Ukraine, the Friends of Moldova has stepped in to provide crucial support to thousands of refugees.
by David Jarmul
Logo by Friends of Moldova
Until this past February, Friends of Moldova was like many "Friends of" groups within the Peace Corps community: a loose organization of returned Volunteers sharing news and supporting small grant programs in the country where they served. Then Russia launched a full-scale invasion of Ukraine and everything changed.
As millions of Ukrainians fled the fighting, nearly half a million refugees came to Moldova — a small, crescent-shaped country with a population of about 3 million, bordered by Ukraine on the east and Romania on the west. Formerly occupied by the Soviet regime, Moldova itself has dealt with the reality of a breakaway enclave backed by Russian forces since the 1990s.
Within a matter of weeks of Russia's invasion, most of the refugees who had crossed into Moldova had moved on—but more than 90,000 remained. They needed food, shelter, clothing, and more. And they needed support immediately. The Friends of Moldova raced to help. They supported the work of RPCV David Smith, who still lives in Moldova's capital, Chişinău, and his local partner to convert their American-style barbecue restaurant, Smokehouse, into a refugee assistance center. Within days, Ukrainians lined up daily to receive free supplies.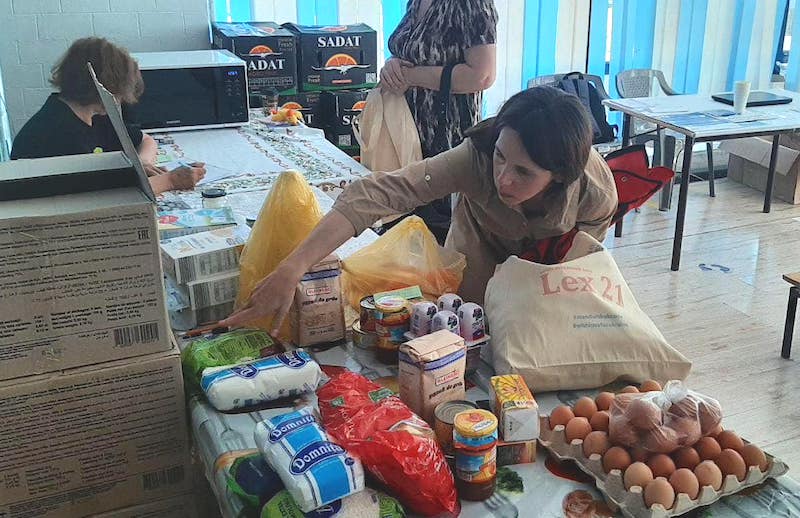 Food and shelter: In the city of Bălți, Friends of Moldova responded quickly to help Ukrainian refugees in need. Photo courtesy Friends of Moldova
Local Peace Corps staff and others volunteered at the center. Peace Corps CEO Carol Spahn, who has since been nominated to serve as agency director, flew there from Washington, D.C., to help prepare meals. President of Moldova Maia Sandu and others also came to show their support. The PBS NewsHour and others covered this critical work. During its six weeks of operation, the center served 38,198 Ukrainians, including 7,847 individual or family walk-ins. During its last day alone it served 1,863 people.
Friends of Moldova also provided flexible funding to help Moldova for Peace, a national organization based in Chişinău, get its own operations off the ground. It assisted 175 community centers, nonprofit organizations, and shelters across the country. Funds enabled a team of volunteers to transport hundreds of Ukrainians daily from freezing conditions at the southern border to shelters around the country.
As other organizations ramped up their work in Chişinău, Friends of Moldova pivoted to open a new assistance center and programs in northern Moldova. The group's president, RPCV Bartosz Gawarecki, left his business in Michigan to oversee the effort there. Other RPCVs joined him. Friends of Moldova members across the United States assisted as well, drawing attention to Moldova's situation and raising more than $700,000 — an extraordinary outpouring of support. All team members with Friends of Moldova worked for free, serving the country they came to love as Peace Corps Volunteers.
The Friends of Moldova is currently spending $20,000 weekly to provide food and hygiene products to Ukrainian families and individuals across northern Moldova. Since the war began, it has assisted nearly 60,000 refugees. It cannot sustain this life-saving work without more support from fellow RPCVs and others—so it welcomes your support in this crucial work.
Learn more and donate to the Friends of Moldova on social media and at thefriendsofmoldova.com.
This story appears in the Spring-Summer 2022 edition of WorldView magazine.
---
David Jarmul served in Moldova 2016–18 with his wife, Champa, whom he met during his initial Peace Corps service in Nepal, where he served 1977–79.
---