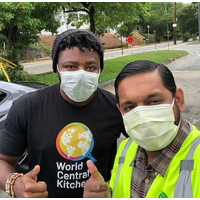 Food for thought — and for life — in a time of crisis
By NPCA Staff
Photo: Ackeem Evans, left, with a volunteer for World Central Kitchen. Courtesy Ackeem Evans.
Here are two stories that inspired us in the past two days: Returned Peace Corps Volunteers who have carried their sense of community and commitment to the critical work they're doing at a time of a global pandemic, and when people across the United States and around the world have taken to the streets to protest racial injustice.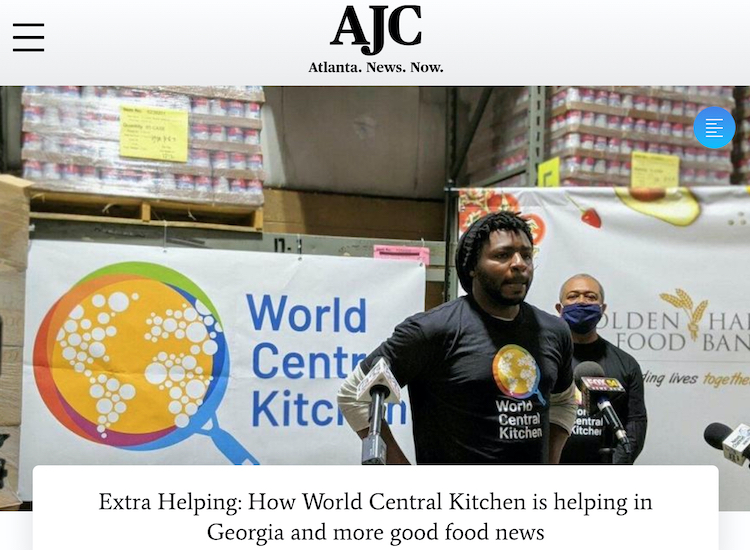 Ackeem Evans was serving as a Peace Corps Volunteer in Albania when an earthquake struck, killing scores and injuring thousands. In the aftermath, he worked with World Central Kitchen (WCK) to provide meals to those affected by the earthquake. When he was evacuated in March, he connected with WCK in his home town of Atlanta. He's now leading operations for WCK in Georgia, ensuring tens of thousands of free meals get to the needy and underserved.

Thanks to Henri Hollis with the Atlanta Journal-Constitution for this story.
---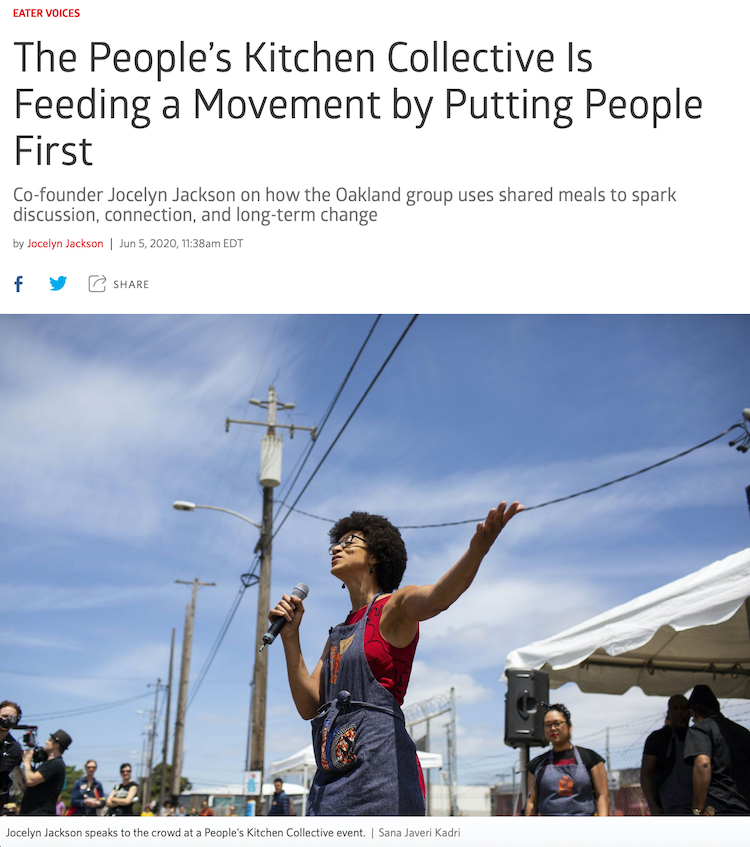 Jocelyn Jackson served as a natural resources Volunteer in Mali 2005-06. "To spend two years in a small village, with less than 500 people, in the Sahel area was all the sadness and it was all the beauty, it was all the joy and it was all the sorrow," she writes. "And being able to hold those things simultaneously was one of the biggest gifts of that experience."
She has written an essay for Eater of her remarkable journey to this point in time. One moment: Her parents' families came from the South. "In my mom's case, it was a three o'clock in the morning train escaping Mississippi in order to survive, in the face of family members and friends of the family being lynched."
She also earned an M.S. in environmental education and cofounded People's Kitchen Collective in Oakland, California to serve the community. And that's what makes her story so powerful now. Amid the pandemic and protests against racial injustice she asks:

"It is so heartbreaking that in a moment of pandemic, so much racialized violence is happening that we will die in order to prevent our deaths. We will

die

in order to prevent our deaths. And I don't know if that has sunk in for the broader community yet. But that is the difficult non-choice at this moment. If not now, when? Our black and brown community is risking their lives."
---