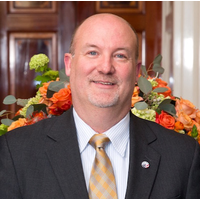 Founded by and for RPCVs and former staff, NPCA truly is a community-driven social impact organization, championing lifelong commitment to Peace Corps ideals. Membership is voluntary and absolutely free, making us a more diverse and inclusive organization working together toward common goals. Together, we are:
• Ensuring the future of the Peace Corps. In Congress, we've prevailed in maintaining Peace Corps funding at $410 million and passing important health care reform legislation for Peace Corps Volunteers and alumni. Yet, in recent months, 110 members of the House voted for an amendment to defund the Peace Corps in fiscal year 2020, and a bill introduced in the Senate would subordinate the Peace Corps agency to the State Department. It's time for us all to stand up for Peace Corps!

Building a stronger community. The more than 235,000 individuals who share the Peace Corps experience have become a vibrant network of over 180 grassroots affiliate groups committed to social change. Whether peacebuilding, resettling refugees, or cleaning park trails, affiliate groups rely on NPCA to engage members and achieve their goals. Let's fight for the causes we care about!


Amplifying our global social impact. Through NPCA's Community Fund, we empower RPCVs and our organizations to implement cost-effective, community-driven grassroots projects. We are scaling up our micro-loan portfolio with TCP Global and working with Water Charity to bring safe water to everyone in Liberia, Togo, and The Gambia by 2024. But we can do so much more!
Our mission is your mission. Please advance these causes by staying informed, connected and engaged, whether you call your member of Congress, lead an affiliate group, or return to your country of service for a short-term project.
If you support our work financially as one of NPCA's mission partners, we thank you. If not, I ask you to make a tax-deductible donation online or at development@peacecorpsconnect.org. Since NPCA no longer collects membership dues, your Community Fund gift provides financial support for WorldView magazine and NPCA's other vital programs and initiatives. By contributing, you enhance our capacity to advance Peace Corps ideals like never before. And if you are seventy and a half years or older you can transfer up to $100,000 from your IRA to a qualified public charity such as NPCA. The transfer will be made free of federal income tax while still meeting your required minimum distributions.
We're all in this together, and together I believe we are a tremendous force for good.
Glenn Blumhorst
NPCA President and Chief Executive Officer
This story was first published in WorldView magazine's Winter 2019 issue.
---